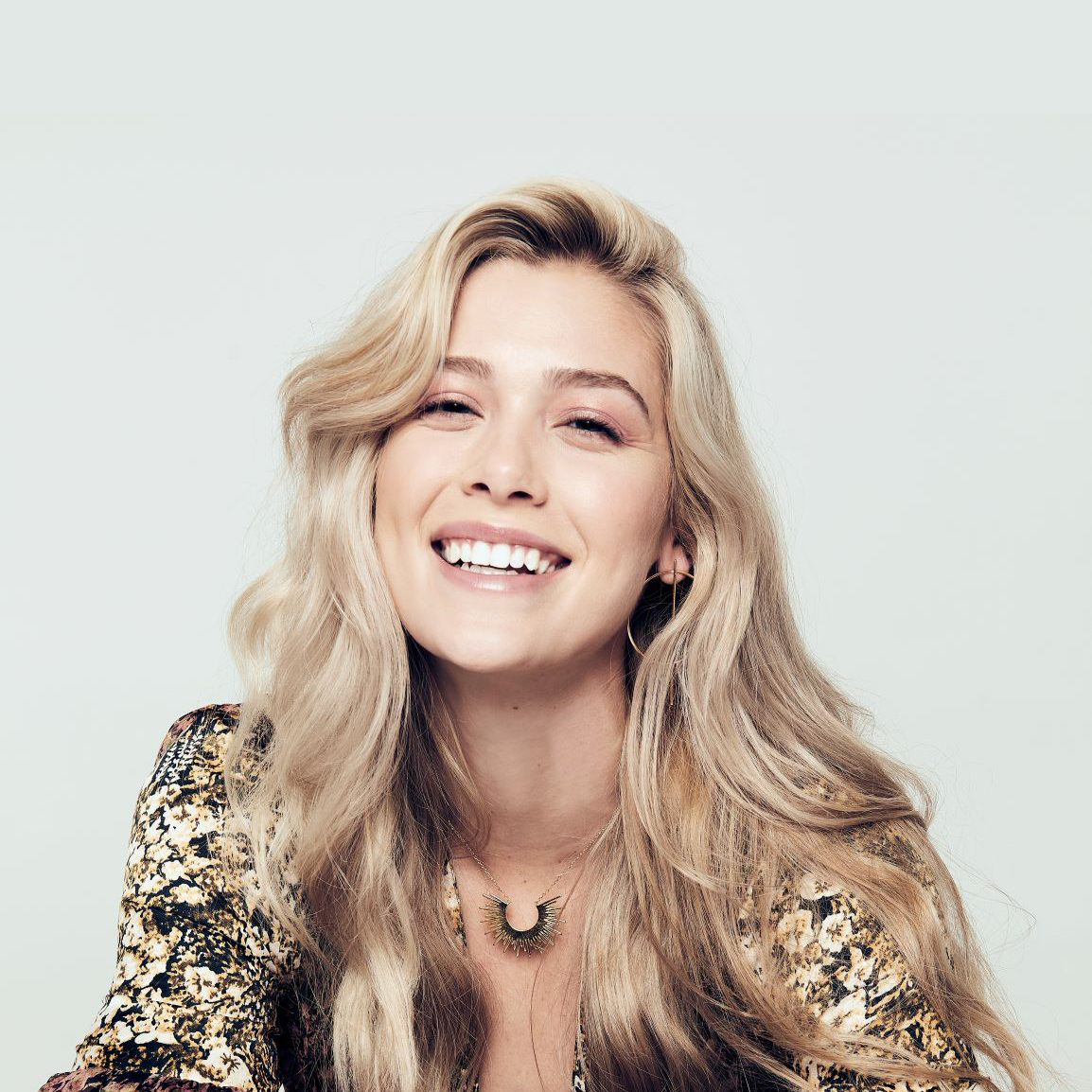 Teen Breathe chats to rising star Rose Reid about acting, life behind the camera, and her upcoming movie Finding You
When did you discover your love of acting?
I've always had a love for storytelling in all of its forms. I loved writing and acting the most, so when I had an opportunity to get coffee for people on a small, independent movie set in my hometown, I leapt at the opportunity and was hooked from there.
Do you remember your very first audition and what was it like?
One of my first auditions was an in-person audition with a brilliant casting director, and I was so nervous that I didn't even remember my lines. I've gotten better since then, but auditions always end up making me nervous!
What is your favourite thing about your job?
I love that my career allows me to be able to explore so many different lives, personalities, and professions. I can be a classical musician or an astronaut or a UFC fighter. I'm also drawn to the fact that I get to meet so many new people, and the friendships you make on set are often so strong that they're lifetime bonds.
What does a typical day for you look like?
I love to start my day with exercise, whether it's hitting the gym or a trail run with my dog. I'm also a huge book nerd, so if I can fit a few chapters (or a few novels) into a day, that's my dream! I also try to stick to a routine as much as possible. I love having a morning ritual that gets the day started off right.
What is your favourite behind-the-scenes moment on set?
I've had so many great moments and memories behind-the-scenes that it's hard to choose just one. In general, I love interacting and making friends with the crew. They're always brilliant and really bring the magic. The Irish crew, in particular, were so funny and easy to get along with. It was hard not to have a good time all the time!
Have you faced any challenges in your career so far? If so, how did you overcome them?
I've had to work really hard to work in the field I love, and it takes a lot of effort to balance this career with family life. For me, I try to be grateful for every second, so that even the challenges feel miniscule when compared to the mountains of joy I've experienced! And I'd also add that anything is possible with determination, the spirit to endure, and a little grit!
In your recent movie Finding You, you play a young violinist studying abroad. What positive impact has music had on your own life, and how did this influence your character?
I grew up in a very musical family, so music has always played such a huge role in my life. I've always attached memories to music! You know how you can hear a song and it transports you back to a different time? I try to associate every song I listen to with a memory, so because of that, music feels like a memory vault to me.
Did you have to learn violin for this role?
I did, actually. I played the violin when I was much younger so I knew the basics, but I worked countless hours with my violin coach, Dayan Osan, to be able to play the songs you see me playing on screen. I'm really proud of the work we did, and I hope we even scratched the surface of doing the instrument justice. If you're a beautiful violist, I'm so sorry you had to watch me try to play!
What do you do for fun outside of your job?
I'm a huge book nerd, so I spend so much time in book stores, picking up new novels and typically tearing through them in a day. I'm also a Western equestrian and spend lots of time with my horses. It's so exciting and therapeutic.
What are your go-to self-care activities when you need to unwind after a long day on set?
I'm a huge believer in Epsom salt baths! I also love to journal and work on my own stories. Sometimes it's nice for me to take my mind off a character I've been so into by delving into a book or by writing one of my own stories.
Do you have any tips for young people looking to pursue their passion for acting?
Don't give up. It's a tough industry, but worth it if this is what you truly want. And you really can break through if you simply don't give in!
If you could give your 15-year-old self any advice, what would you tell her?
Like the character I play in Finding You, I've struggled with finding who I truly am. I'd tell my 15-year-old self that you were given the exact personality, body, and heart you needed for the challenges you'd face, so embrace yourself. Love yourself. Because you're exactly who you need.
FINDING YOU is in cinemas from May 13