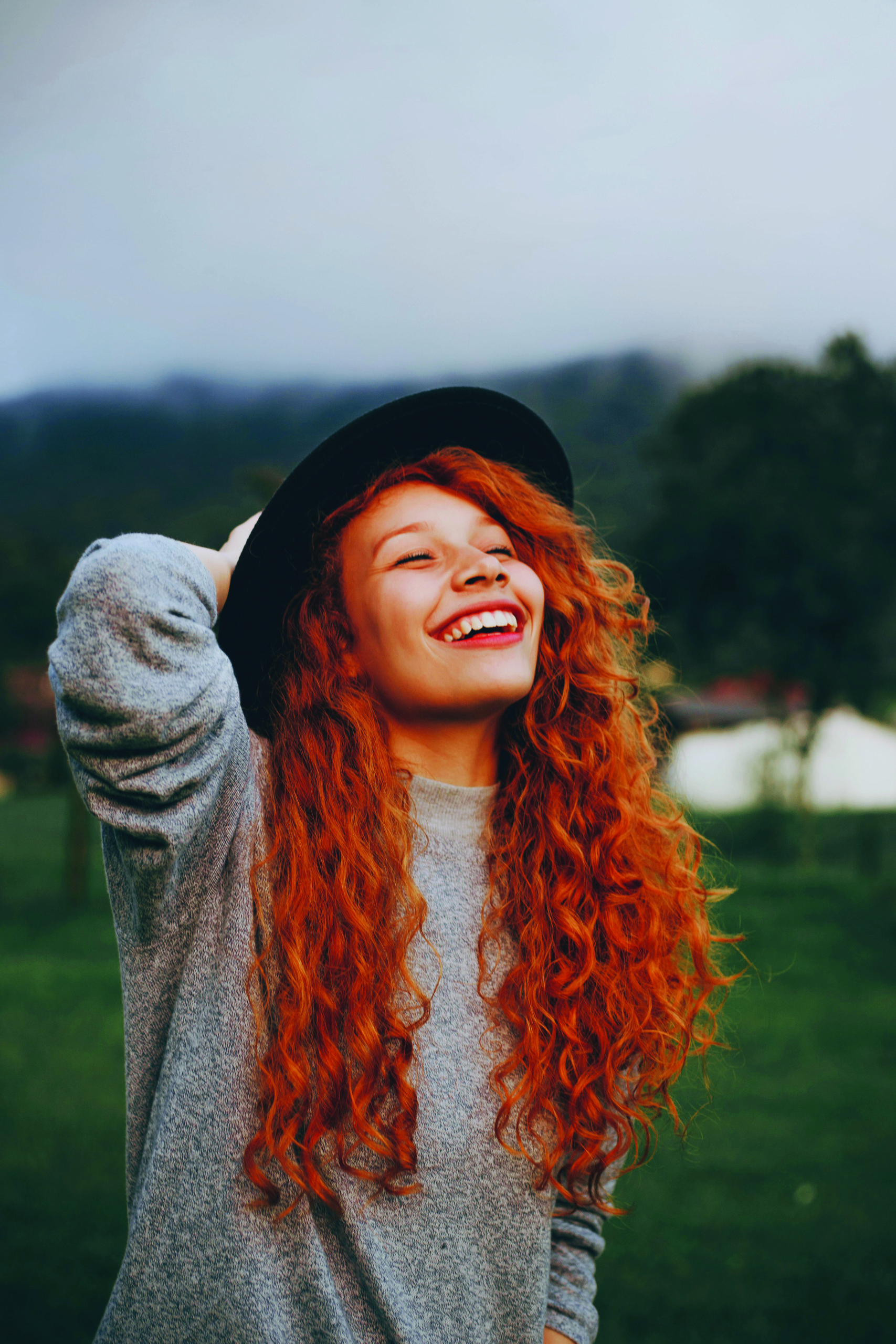 Identify the beliefs that hold you back, then change them
Belief is a confidence that something is real or true, even if you don't have concrete proof of it. Your beliefs shape everything you do (or don't do). They can be the difference between seeing opportunities and going for them or not even bothering to try. Often so deeply hidden that they aren't even noticed, beliefs can be powerful. They quietly dictate your future and your worth, shaping your view of the world and the way you feel in it. Let's say there's one person who has a set of beliefs that include: 'I'm not smart', 'I can't learn new things' and 'School is boring'. Now, imagine they have a classmate whose beliefs go in another direction: 'I am smart', 'I pick up new skills easily' and 'There's lots of interesting stuff to learn at school'. It's likely that their time studying will be different.
SO HOW DO YOU BRING YOUR BELIEFS OUT OF HIDING TO SEE IF THEY'RE WORKING FOR YOU?
Try this exercise: While seated, place both arms out in front of you (parallel to the floor) with one palm facing up and the other facing down. Close your eyes. Imagine that a helium balloon is tied to the wrist of the arm with the palm facing down. Feel the lightness in that arm as the balloon gently tugs at your wrist, lifting it higher and higher. Take time to imagine fully the sensation of lightness as your wrist is lifted. And then, in your imagination, focus on the up-facing palm. Imagine a pile of books being placed there. Feel the heaviness of the books as they weigh down your hand. Take some time to focus on the weight of the books in your hand. Open your eyes and notice the position of your hands.
Did you find that the arm with the balloon around the wrist lifted and the one with the books came down? If using only your imagination can have this effect, what impact do your fundamental beliefs have? Once you recognise how powerful your beliefs can be, you can see how important it is to make sure they are helpful and positive. The beliefs you have can either hold you back or free you.
WHAT ARE LIMITING BELIEFS?
Limiting beliefs are those beliefs that are unhelpful, negative, or weigh you down in some way. First, think about an area of your life where you're not getting the results you want (school, maybe, or friendships). Notice what you say to yourself about it. Is it in the negative? For example, if you find making friends difficult, you might be thinking:
'Why would anyone be interested in hanging out with me?' 'I don't have the right look to fit in.' 'Everyone at school is an idiot.'
These are limiting beliefs that make you feel worse. They don't actually help you in any way.
AND HOW DO YOU TURN THEM AROUND?
NOTICE THEM. Pay attention to the limiting beliefs and thoughts that come up throughout your day. You can jot them down on a notepad or in your phone.
CHALLENGE THEM. Ask yourself: How does this thought/belief affect me? Where did I learn this belief? Can I know, absolutely, that it's true? Can I find evidence that the opposite could be true?
TURN IT AROUND. Find a more positive belief, one that gives you hope and encouragement – perhaps something you might say to a good friend.
Top tip: Talking to a trusted friend or adult can be a good way to find ideas for turning your limiting beliefs around. For example: If you have the belief 'I can't do maths', it's possible to recognise that the effect of this belief might be that you don't enjoy maths lessons and don't see much point in trying. Since you've learnt some maths (you can count), a more helpful belief is: 'I find maths challenging and when I set my mind to it, I succeed.' This new belief makes it more likely that you'll start to enjoy maths lessons more and get better results in the subject.
OUR BELIEFS ABOUT WHAT WE CAN AND CAN'T DO ARE OFTEN THE REASON WHY WE CAN OR CAN'T DO THEM.
Examples of positive beliefs:
'I believe I can…'
Saying 'I can't…' dismisses any possibility of success, often without even thinking it through. Practise telling yourself 'I can…' when the going gets tough.
'I am enough'
Wanting to grow and learn is a valuable trait, but don't fall into the trap of believing that you're not enough until all of those improvements are made. If that were true, no one would ever be enough.
'People like me'
Often, people will make adjustments to their personalities or hold back parts of themselves to fit in. The truth is, unless you show your true self, the people who will really appreciate you are unlikely to find you.
Recognising and challenging limiting beliefs takes patience and persistence. The more you recognise and challenge those limiting beliefs, the easier the process becomes and the more you'll find that a world of opportunity opens up for you. Positive thinking isn't just magic – it changes your brain function and improves your energy, happiness and decision-making, which will ultimately change your life. Try it out and see for yourself.
Words: Kerry Dolan