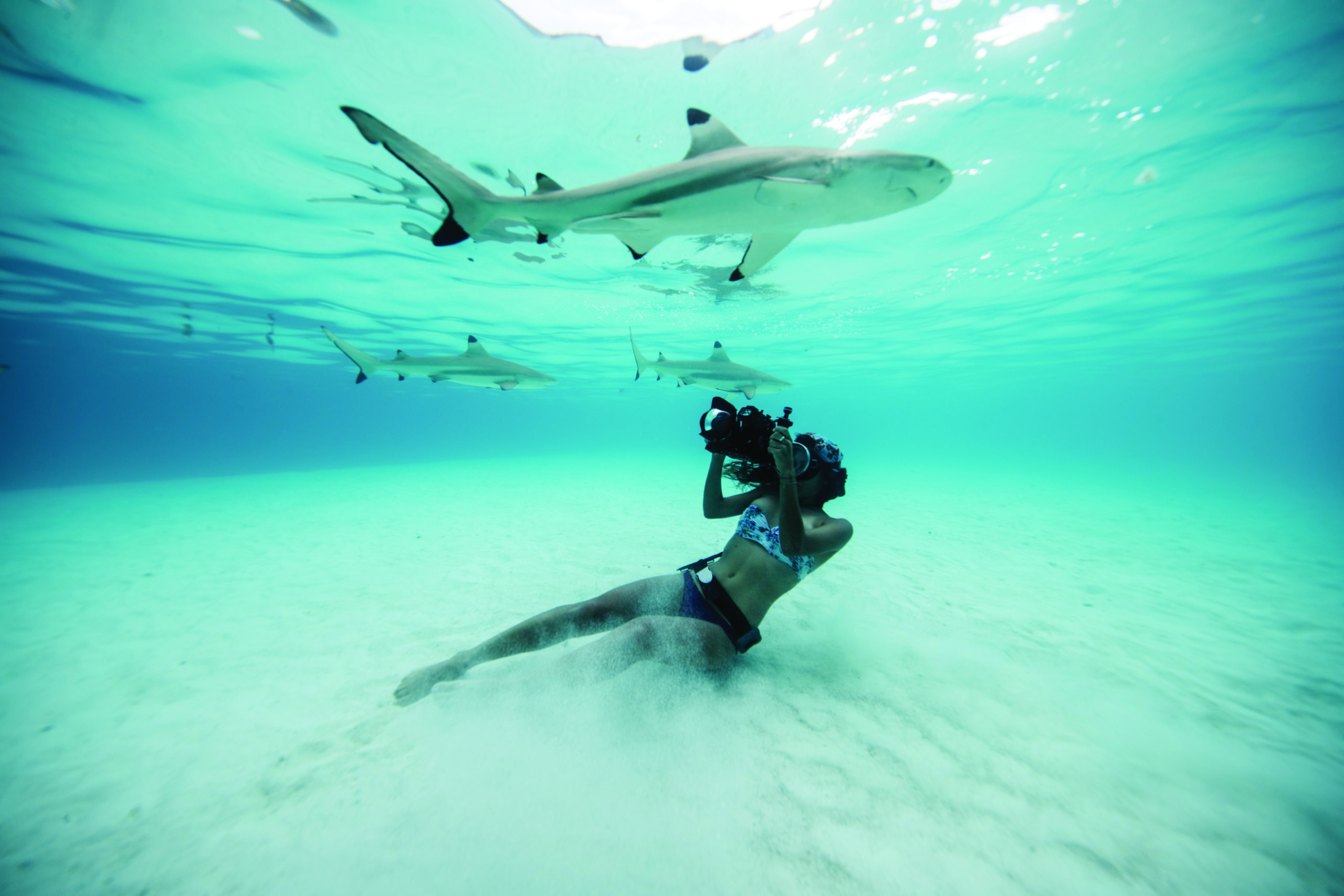 Meet Aussie eco-warrior Madison Stewart, who's been crusading to save the wildlife of the Great Barrier Reef – in particular, sharks – for over 10 years.
Now 26 years old, Madison's been diving the Great Barrier Reef with her father since she was a kid. 'The first time I saw a shark, it was my 12th birthday,' she says. 'I was 20 metres underwater, scuba diving with two grey nurse sharks. It was unreal. I felt so miniscule down there, as these two sharks watched me and accepted me into their space.'
Madison and her father had a favourite spot that they would dive each year, and quite often, on night dives, the two of them would be surrounded by up to 40 sharks.
On returning to her favourite spot a year later, at age 14, Madison saw only one shark – who was too scared to come close to the boat. All the sharks had been fished out.
Global fishing corporations are driving some species close to extinction, including dugongs, turtles, dolphins, and sharks – and disrupting the natural ecosystem of the ocean.
Sharks are a 'keystone species' – that means they are necessary for the health of the entire ocean ecosystem. They prey on larger, older species, not small fish who care for the corals. Taking away a whole species can have dire effects on the health of our reefs.
'Not only were the sharks gone, but the health of the underwater life changed,' Madison says. 'The smaller fish were gone and the overall life of the reef seemed to be diminished. I witnessed the impact of the decimation of a species, and I decided to fight back.'
So, at age 14, Madison picked up an underwater camera to document what she witnessed. It was a simple tape camera in a housing, and from that point on, the sharks, the Great Barrier Reef, and the oceans became her classroom and her home. 'Filmmaking became my top mission and my way of helping and raising awareness about sharks.'
'The underwater world is still such a mystery to so many people,' Madison says. 'Showing it to them through film is one of the best ways I have been able to make people care about it.' She's also been able to break the myth of sharks being bloodthirsty killers, through her fascinating conservation film called Blue.
Madison tells us that the biggest threat to sharks is industrial fishing. 'Now I do all sorts of things to help, from targeting legal issues to helping with grassroots projects. My next goal comes in the form of two short films I am making. It's going to involve a lot of hard work and taking some chances – but will hopefully bring to light some major issues our oceans are facing.'
You can find out more about Madison's projects on projecthiu.com and on Instagram @sharkgirlmadison