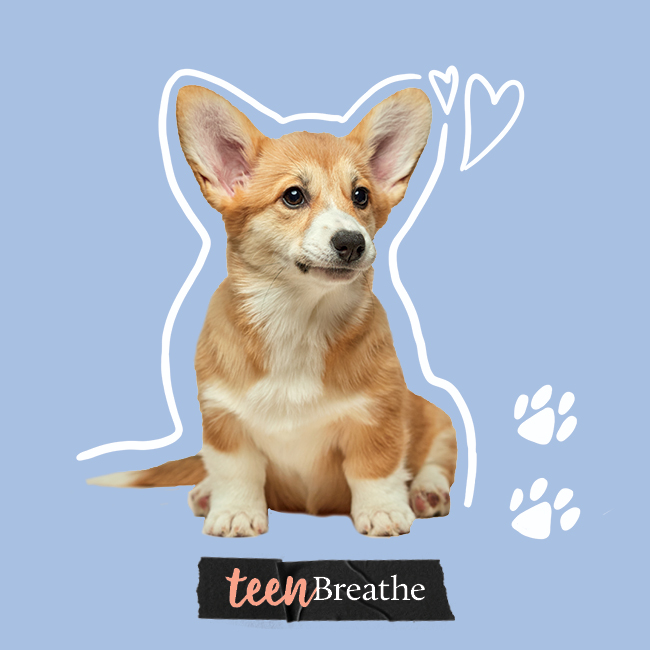 Buying a puppy or kitten from a breeder might sound like a cute way to get a family pet, but many, including animal charities, believe adoption is best. Get clued up on shelters and find out how you can make a difference – even if you can't own a pet yourself.
According to global animal charity Wild at Heart, there are an estimated 600 million stray dogs in the world. This staggering statistic is a tough one to process for animal lovers far and wide. It can be tricky to imagine that millions of homeless puppies and dogs roam the streets every day, and struggle to survive without food, water, or shelter.
There are tons of different reasons why dogs and other animals have ended up without a loving home. Much of this depends on where and how they live. Cultural, social, and environmental factors impact how and why animals come to be strays. Some owners fail to look after domestic pets, other canines are cruelly abandoned, and many are born stray and stay that way forever.
Although it seems like a tremendous and tricky problem to tackle, there are loads of ways you can help. Whether you're thinking about the best way to bring a puppy into your family's life, or just want to make a difference without committing to a pet, here's all the information you need to put a slobbery smile on at least one stray dog's face.
TRY TO ADOPT, NOT SHOP
Shelters often have unwanted animals who are desperate for a forever home. Not only can you offer a shelter animal a better life, but you're also freeing up space for other animals in need.
'Of course, there's the instant gratification of saving a life and giving an animal a second chance… But rescue pets can also be more financially responsible, as they often have cheaper adoption prices compared to buying from a breeder or pet retailer', says the Animal Welfare League NSW (AWL-NSW). 'Adopting a pet also means that potential new pet owners avoid the pet scams often seen online and paying a huge amount to people trying to take advantage of the rising popularity of pet ownership, especially during the pandemic.
'All animals rehomed through us are desexed, microchipped, vaccinated, flea and worm treated, and health checked. Our animals also undergo thorough behavioural assessments before being made available for rehoming.'
It's not only the animals who get assessed, either – the AWL-NSW has strict screening processes to make sure that potential adopters are up for the job of providing a loving home. 'Every animal is thoroughly matched with a potential adopter or foster carer to weigh suitability and a successful chance of rehoming.'
The AWL-NSW also talk to potential owners about what to feed their new pet, what to expect when taking them home, and provide basic training tips to help adopters manage the new addition to their family. 'Some pets may take weeks, even months, to settle into their new home, so all adopters are encouraged to contact us for additional support and advice if they have any questions or concerns.' Sometimes, an animal might need an extra hand to help them find their forever home, so don't always look at the cutest and youngest if you're looking for the perfect pet. 'Some shelter pets are timid and like to have their owners around them more often than not,' says the AWL-NSW. 'Sometimes, we have an older animal come through our shelter that needs to live out its life in a comfortable and quiet home. Often, black cats and kittens get passed over for adoption because of their colour and because of longstanding stigma around them.
Our foster carers ensure that every animal that is recovering from an injury or an operation receives the special attention that they need. Fostering also allows us to take in more animals in need of our care.' Whatever you choose, always remember: every animal deserves to have food, clean drinking water, a roof over its head, crucial medical care, and lots of love. These are the essential ingredients for giving any pet a happy forever home.
SHELTERS AROUND THE WORLD
Rescue animals often tend to come vaccinated and microchipped and might have even lived in a home before. 'If they're mixed-breed, they're unique, plus are known to have less health complications due to their genetic diversity,' says Thai animal sanctuary Soi Dog Foundation.
Soi Dog Foundation looks after stray dogs in need. Social factors in Southeast Asia mean shelters work slightly differently to those in Australia or the UK, for example. Here, the charity shares a glimpse of how it cares for the homeless canines in its area:
'Animals who are injured come into our hospital after the public or Soi Dog's community of feeders report them. They receive treatment and, depending on their individual circumstances, either stay in our sanctuary or are returned to their original territory.
For example, if a dog came in with a serious skin issue but was safe and happy in the territory it lived in and surrounded by a community who cared, there's no reason why it should remain inside a shelter. However, if this dog was cruelly treated by people or had been abandoned, it would stay with us at Soi Dog. Our vets would then complete full health checks as well as a behavioural assessment before the dog would be deemed fit for adoption. We then promote them via our website, social media, and various other channels.
We receive adoption enquiries locally, but also from all over the world. Almost 1,000 animals found homes last year and began new, happy lives in Thailand, the US, Canada, and Europe. Before they embark on their new adventures, we prepare all the paperwork for international travel, plus our team guides adopters through the process from beginning to end.'
SHELTERS AND CHARITIES OFFER…
Adoption projects to give homeless dogs forever families.
Medical treatment for poorly, diseased or disabled animals.
Sterilisation to help slow the reproduction of stray animals.
Lifelong sanctuary for animals who can't be rehomed.
CNVR (Collect, Neuter, Vaccinate, Return) to treat disease and remove the ability for dogs to reproduce.
Awareness campaigns to teach people about animal welfare and responsible pet ownership.
Disaster response to help save dogs after natural or man-made disasters.
Information and strategies in the fight against puppy farms and the campaign to eliminate bad breeders.
WAYS YOU CAN HELP
Help raise awareness about homeless animals all over the world.
Share information about the importance of neutering and spaying.
Organise events and activities to raise vital funds.
Donate to rescue centres, charities, or shelters.
Choose to adopt rather than buy a dog.
HOW TO BUY A PUPPY RESPONSIBLY
Although there are lots of responsible and reputable breeders out there, sadly not everyone can be trusted. If you do decide to buy a dog or kitten from a breeder, the Animal Welfare League NSW points out the questions to ask and the warning signs to look out for:
Always see puppy, mum, dad, and any siblings together at their home and make sure to personally visit more than once. A phone or video call is not enough.
You should be able to meet, play and interact with the puppies and kittens and not feel rushed or pressured into making a decision.
The breeder should be able to provide microchip, worming and vaccination details of the new pet you may take home, as well as any medical screening done prior for the mum and dad of the litter.
Never pay a deposit upfront without having first seen the puppy in the flesh.
The breeder should ask you lots of questions to make sure you are a loving new home and offer you lifetime support and advice – including taking the pet back if it doesn't work out to ensure the animal never ends up in a pound or shelter.
Ask lots of questions and make sure you see all vital paperwork, which should give you lots of information about their parents, breed, health, diet, experiences and more.
If you have any doubts or feel pressured to buy, as hard as it may be, walk away and report the seller to the Animal Welfare League (awlnsw.com.au) or the RSPCA (rspca.org.au).
For more information about the adoption process or ways in which you can help homeless canines (and other animals), visit awlnsw.com.au or soidog.org
*All details provided are in relation to Animal Welfare League NSW only. Contact your regional welfare organisation to find out more about what's happening in your area.