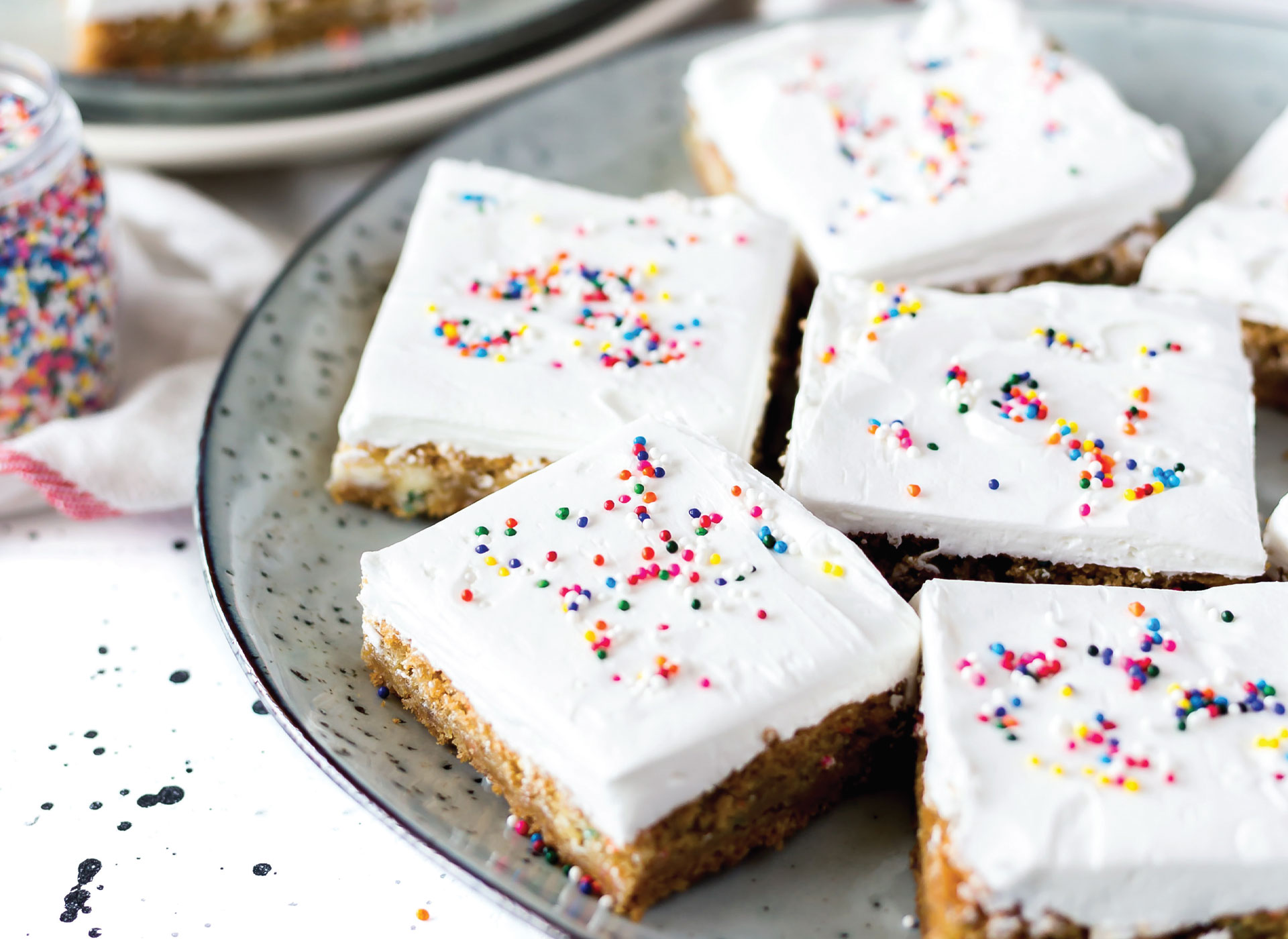 Celebrate your special occasion using our guide for throwing the ultimate soirée.
Organising a party can be just as exciting as the event itself. You could get creative in the preparation stage by mapping out a colourful brainstorm or putting together a mood board to lay out all your ideas. Are you ready to put some of your thoughts to paper? Set aside some time, grab a notebook and pen and get planning. You might want to consider some of Teen Breathe's suggestions for planning the perfect party below.
Choose a location
Look at all your options, especially ones that won't max out the budget. Instead of hiring a hall, find locations that are easily accessible and full of potential – your home, a local park or reserve. If you live on the coast, the beach might be an option, too. Always remember to consult with a guardian before deciding on any definite plans.
Write your guest list
Keep your location in mind because the more people you invite the less space you'll have. It's also important to remember that this is your party, so invite people you really want to spend time with, like special friends and family. Quality over quantity is a good rule of thumb.
Choose a theme
Think of a subject that could connect all the elements of your event. If you can't think of one right now, here are a few ideas we like:
Colour: Theme your party around your favourite colour and choose decorations, food and drink to suit. For the colour yellow, you could choose yellow paper decorations, cheese and pineapple sticks, and fresh lemonade. You could even go the extra mile and add the colour of choice to your dress code.
Initial: If fancy dress is your idea of fun, then why not ask your guests to come dressed as something beginning with the initial of your first name. For example, the letter S could include a squash player, a sailor or a surfer.
Season: Let the time of year inspire you. If your birthday falls in summer, you could opt for a tropical theme, complete with fake flamingos and palm trees. Winter birthday? You could create a winter wonderland or opt for a warm and cosy gathering instead: hot chocolate, brownies and a movie marathon.
Era: A decade theme can make for some great costumes and music choices. There's something for everyone here: from the roaring 20s and Great Gatsby-style outfits and the hippy era of the 70s, to the punk scene of the 90s.
Make a music playlist
Think of the type of party you'd like and then compile a playlist that reflects the theme. If it's a summer party, what sunny, uplifting tracks do you know?
Decide on food and drink options
A party isn't complete without a smorgasbord of snacks. Whether it's mini sliders and nachos, or chips and dip, simple finger food makes for a great people pleaser. If you want to try your hand at making your own party food, take a look at the recipes for Caesar Salad Bites and Cheesy Pesto Wheels in Issue 10 of Teen Breathe. Going simple on the food means there's more scope to be creative with the drinks. Switch up your regular go-tos for a sophisticated mocktail using fruit juices, syrups and garnishes.
Organise a photo booth
One of the most important things about throwing a party is making memories. One way to do this is using a photo booth to capture snaps of you and your friends together. You could also get your guests to write a special birthday message in a memory book for you to look back on when the party's over.
HOW TO CREATE YOUR OWN PHOTO BOOTH
Find space: choose a spot with good lighting, away from your other guests.
Find a backdrop: this could be anything from a plain wall to a textured curtain or coloured fabric – the choice is yours. If your venue is outside, use the natural surroundings as your backdrop.
Find a photo booth camera: If you have a good-quality camera (and a family member who's willing to take the pictures) that's great, but not essential. A selfie stick and a phone or a Polaroid-style camera that generate instant snaps are great alternatives.
Find props: search your home and vintage shops for suitable items that will make for inexpensive and varied photos – feather boas, cowboy hats, sunglasses or tiaras are crowd favourites. You could also create your own using online printable templates.
Get posing: get your props on and enjoy pulling funny faces and being silly with your friends and family.
Get printing: don't forget to download and print your party photos and remember to give copies to your guests, too. You might want to share the snaps with your guests in a dedicated WhatsApp or Facebook group.
ALTERNATIVE PARTY-NIGHT IDEAS
Party not your thing? Throwing (or going to) a big party or event is not everyone's cup of tea. Luckily, there are loads of other ways to celebrate. Here are just a few:
Go to an ice-skating rink
Grab a pair of skates and show off your moves (or cling to the side if you're a bit unsteady).
Watch a movie and order a takeaway
Cosy clothes, pizza and a favourite movie. What more could you want?
Hit the beach or lake
What better way to cool off than at your local watering hole? Remember to slip, slop, slap and always be in the presence of a guardian or trusted adult.
Visit a theme park
The perfect option for adrenalin junkies – buckle up and prepare to scream.
Go bowling
A fun time whether you're competitive or just playing for laughs. Plus, you can dress the part.
Have a picnic
With the warmer days now here, why not gather a few close friends under the shade of your favourite tree and spend some time chatting and giggling?