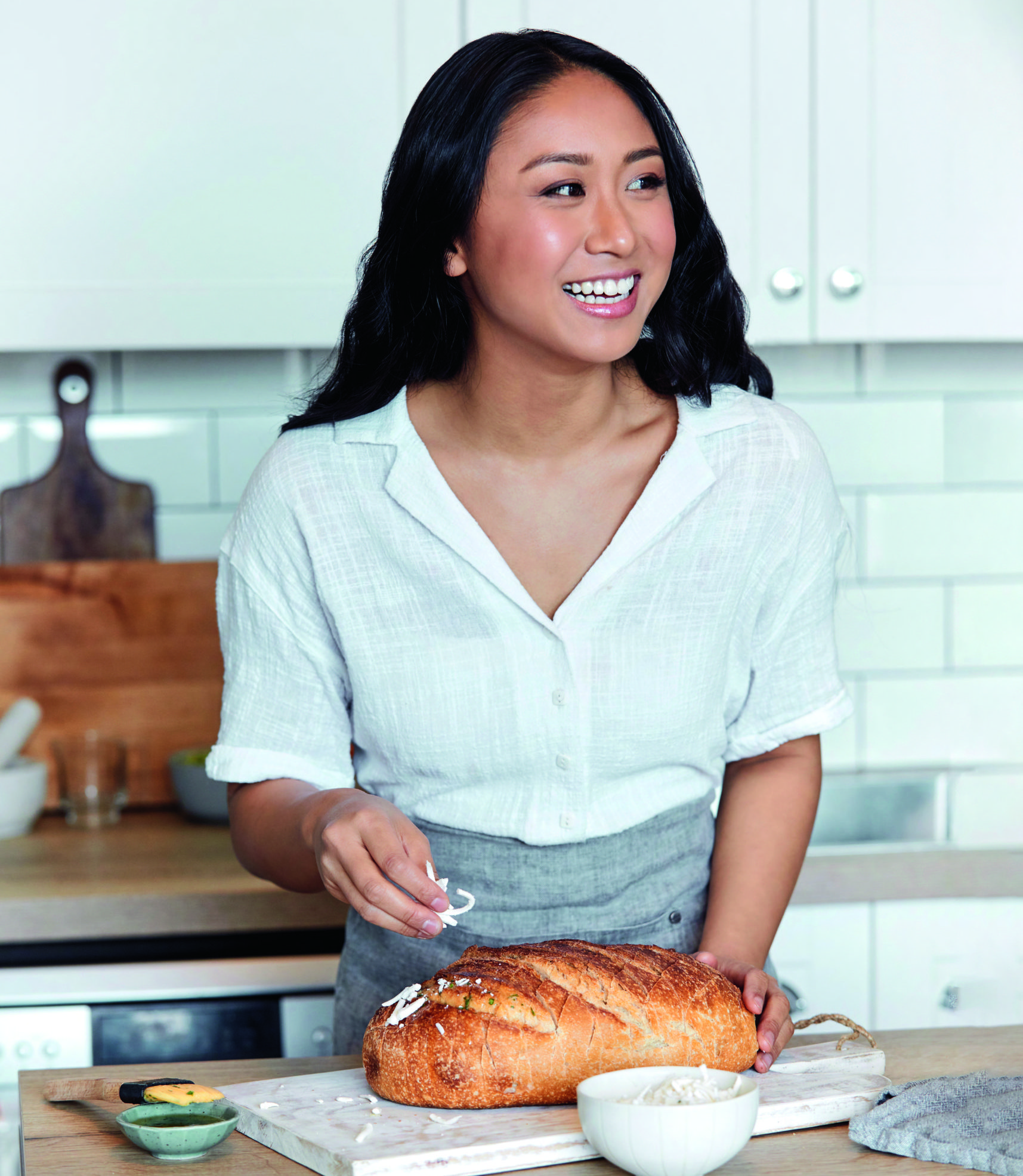 A whiz in the kitchen and a passionate crusader for cruelty-free living, Cherie Tu shares her wisdom and some delicious plant-based recipes.
Hi there! I'm Cherie, a plant-based foodie living in Sydney, Australia. A little bit about me: I grew up in an Asian household where I got to enjoy all of the wonderful flavours of Chinese and Vietnamese cuisines thanks to my parents. As a young teenager I then started to discover my love and passion for cooking and everything food related. Seeing my mum work her magic in the kitchen was both fascinating and inspiring, and I wanted to learn to do the same. The funny part is, whenever I'd ask her how she learnt to cook certain dishes, she would simply say 'I don't measure ingredients or have a recipe, I just try and taste as I go'. That's the beauty of cooking! It's so personal to the individual and the learning process never ends.
At this point I realised, the only way for me to start cooking was to simply give it a try. I mean if you think about it, that's really how all recipes are created! So, through endless experimenting with a lot of fails along the way, I was finally able to create some amazing recipes that I could call my own. Remember, even if you follow a recipe, at the end of the day you can still season it to suit your own taste or tweak certain components to put your own spin on the dish.
When venturing into the world of plant-based foods, the first thing that tends to scare people off is the thought of what they will be able to eat. Also, vegan food is often associated with being extremely plain and boring, or on the other hand, being super expensive with ingredients that cost a fortune. I'm here to prove that neither are true as most of my recipes use basic ingredients that can typically be found in everyone's fridge and pantry.
I hope that with this recipe, you learn new things, enjoy good food and, most of all, have lots of fun in the kitchen, because that's what cooking should be about!
Roast Red Capsicum and Tomato Pasta
This flavour-packed sauce is so fresh and delicious and requires very little preparation. It's the perfect combination of sweet, salty, and creamy.
Serves 4
3 medium red capsicums, halved lengthways and seeds discarded
5 medium tomatoes, halved
1 medium red onion, quartered
2 cloves garlic, peeled
1 tbsp extra virgin olive oil
Sea salt and freshly ground black pepper, to taste
500g fettuccine
¾ cup (180ml) vegetable stock
¾ cup (180ml) unsweetened almond milk
Thinly sliced fresh basil, to serve
Preheat the oven to 220°C.
Line a large oven tray with baking paper. Place the capsicums skin-side up and tomatoes skin-side down on the tray, then add the onion and garlic. Drizzle with the olive oil to coat the ingredients then season generously with salt and black pepper. Roast in the oven for 25–30 minutes or until lightly golden and charred.
In the meantime, bring a large pot of salted water to the boil and cook the pasta according to packet instructions. Drain, then return to the pot and set aside.
Transfer the roasted vegetables to a blender, then add the vegetable stock and almond milk (for a thicker sauce, use less liquid). Blend until smooth then pour over the pasta in the pot.
Turn the heat to medium-high, toss the pasta until coated evenly with the sauce. Season with salt and pepper to taste.
To serve, divide the pasta among serving bowls, then top with fresh basil.