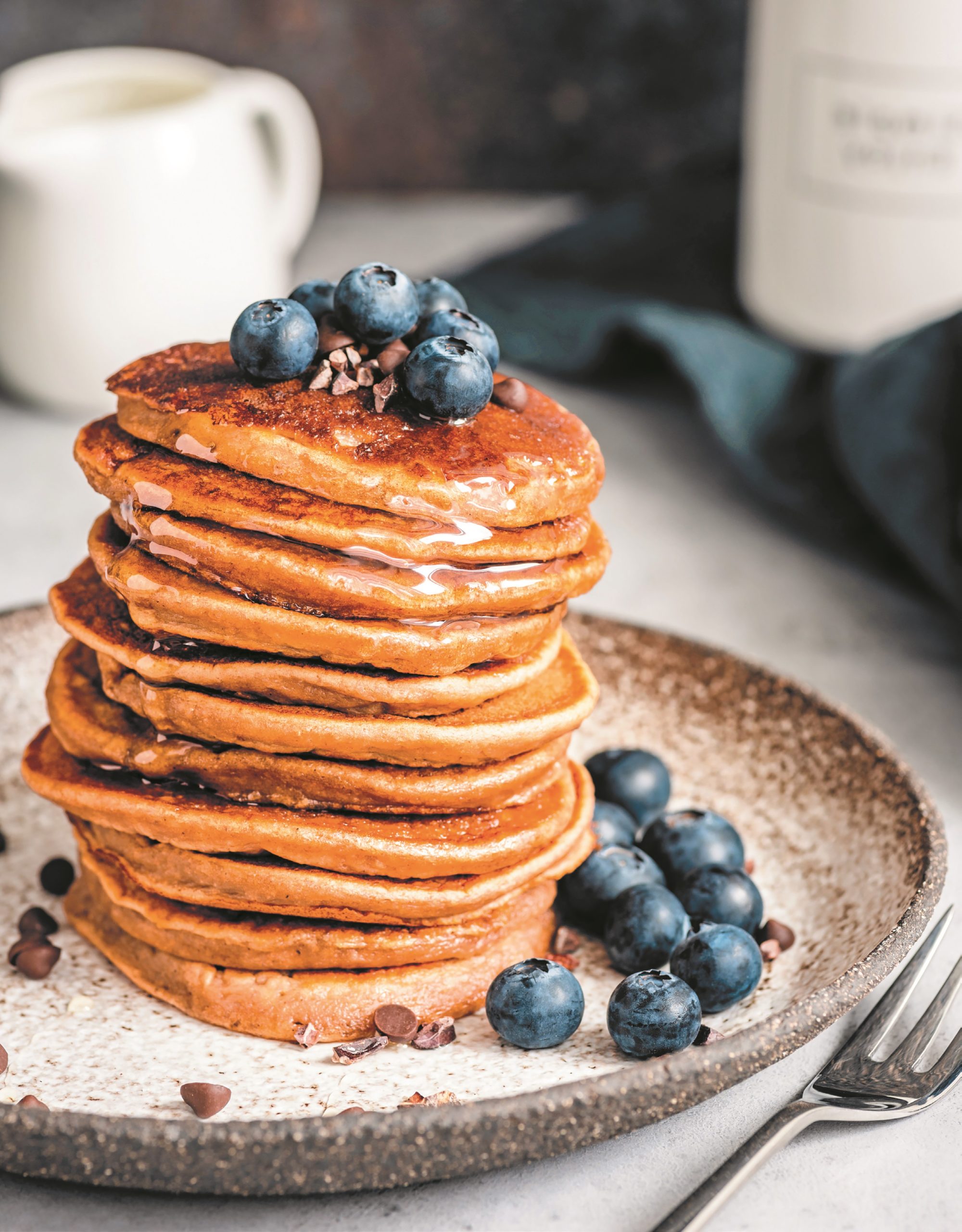 Oat milk's versatility makes it an easy and cheap replacement for dairy - and eggs - in many recipes
BASIC OAT MILK RECIPE
Makes 4 cups or 1L
100g rolled oats
1L water, plus additional for soaking.
Soak the oats for about 30 minutes to 8 hours (or overnight) in enough water to completely cover.
Drain and combine with the water in a blender. Strain the mixture through cheesecloth – or use a nut-milk bag.
Store the oat milk in a sealed glass jar in the fridge for up to 3 days, or freeze it in clean ice-cube trays, then transfer the cubes to a freezer-safe bag or container for later use. Remember to always shake the oat milk before using it. Use filtered water if preferred, but tap water is totally fine, too.
PANCAKES
Homemade pancakes on a Sunday morning are always special. Just add your favourite toppings and you're ready to go.
Makes 16
320g flour (plain, wholemeal, or gluten-free)
50g granulated sugar
2½ tsp baking powder, divided
2 tsp baking soda
¹⁄₄ tsp salt
150g apple sauce
560ml oat milk
2 tbsp neutral oil (sunflower, for example), plus extra for the pan
1 tsp vanilla extract
Preheat the oven to 100°C.
In a small bowl, whisk together the flour, sugar, 2 teaspoons of baking powder, baking soda, and salt.
In a large bowl, combine the apple sauce and remaining ¹⁄₂ teaspoon baking powder. Add the oat milk, oil, and vanilla to the bowl. Mix in the dry ingredients.
Lightly brush or spray a frying pan with oil. Heat it on a medium heat until a drop of water dances on the surface. Pour approximately 60ml of the batter into the pan. Cook until bubbles form on the surface and the edges are dry. Flip the pancake and cook it on the other side.
Keep the cooked pancakes warm on a baking sheet in the oven while you fry the remaining ones in the pan.
Serve with a handful of berries, nuts, chocolate chips and honey or maple syrup as desired.
These recipes are from an edited extract of The Oat Milk Cookbook by Kim Lutz, published by Sterling.