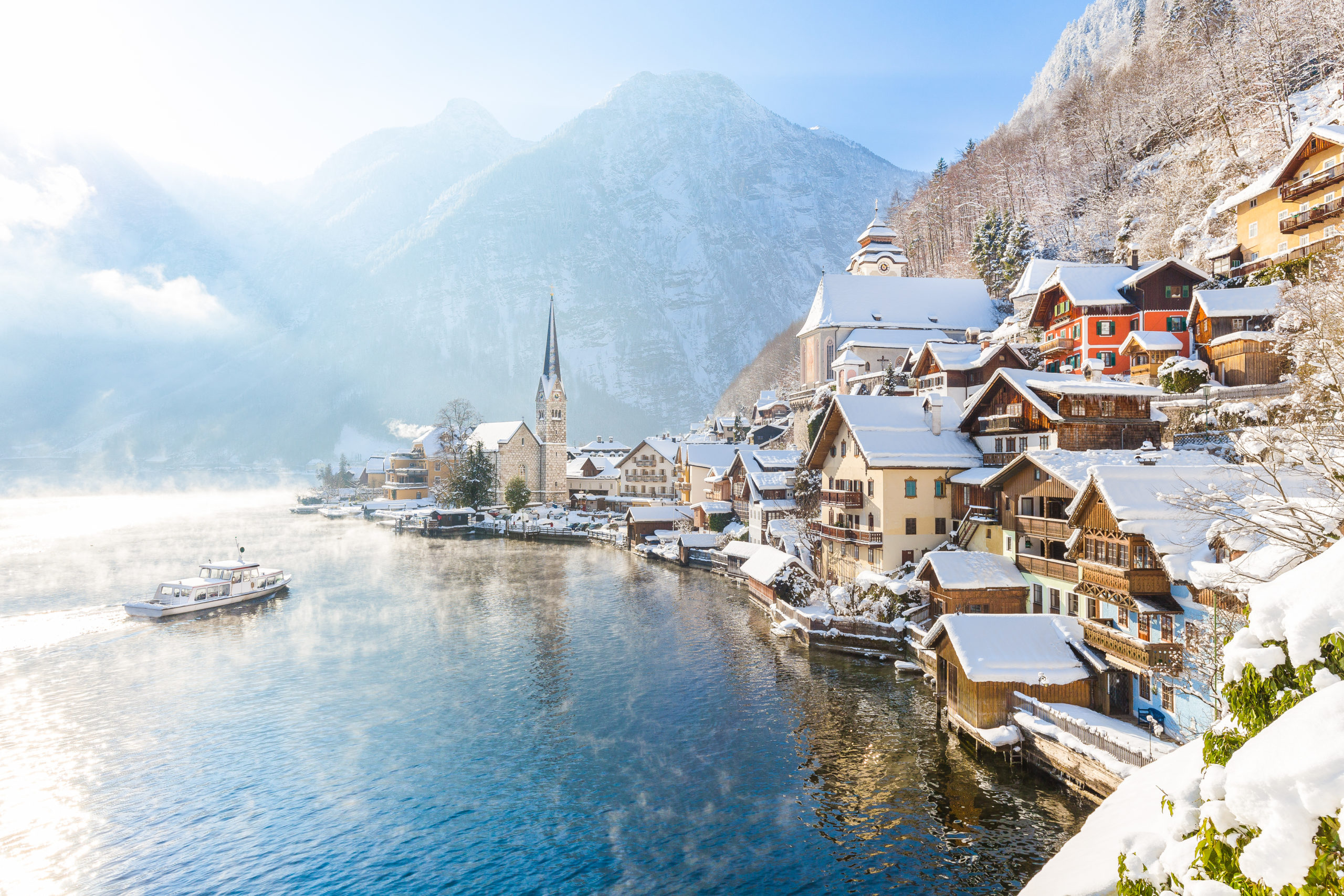 Christmas is celebrated by billions of people across the globe, and each country has their own special ways of enjoying the holiday. Here are some international Christmas traditions you may not have heard of.
12 meals of Christmas
On the night before Christmas, a 12-course feast called Wigilia is enjoyed by families in Poland. The meals begin after the first star appears in the sky on Christmas Eve, and each course is meant to bring good luck for the next 12 months. Specialty meat-free Polish recipes are made for the occasion, and typically feature fish, cabbage, potatoes, and beetroot.
Up all night
At Christmastime in Puerto Rico, the locals love a late-night singalong! A version of carol singing called a parranda typically takes place around 10pm, when a group of people gather at a friend's front door to surprise them by playing instruments and bursting into song. The fun lasts all night, with partygoers celebrating until dawn!
A finger lickin' good Christmas dinner
In Japan, it's a Christmas tradition to have KFC for dinner. Families across the nation dive into a 'party barrel' of fried chicken, complete with sides and a Japanese Christmas cake. These are so popular that they have to be preordered weeks in advance, or hungry customers have to wait in line for hours to get their Christmas dinner. The tradition originated in 1974 after a successful marketing campaign called 'Kurisumasu ni wa kentakkii!', meaning 'Kentucky for Christmas!', and has been customary for millions of people ever since.
It's lit
During Christmastime, the streets of the Philippines are adorned with glowing lanterns called paróls. These are displayed in houses from as early as September to signify the coming festive season. It's taken to the next level with the Giant Lantern Festival, which takes place in the city of San Fernando on the Saturday before Christmas, and gathers huge crowds every year. The festival features giant paróls with thousands of multicoloured spinning lights, creating spectacular kaleidoscopic patterns.
Rolling around the Christmas tree
In the city of Caracas, Venezuela, the locals head to a Christmas Eve church service in quite a unique fashion – on roller-skates! This fun tradition is so popular that the roads are closed to vehicles all morning to make sure the skating churchgoers can glide through the streets in safety.
Different dates
Ethiopia follows a different calendar to the Gregorian calendar used in most of the world, meaning Christmas falls on January 7th. This celebration is called Ganna, and people celebrate by going to a church service, feasting on traditional stew, and playing a game similar to hockey (also called ganna).
 A nine-day festival
Las Posadas is a Christmas festival celebrated in Mexico from December 16th to 24th. It commemorates the nativity story, and each night a child dressed as an angel leads group of people through their neighbourhood, singing traditional Christmas carols. At the end of the night, everyone enjoys a feast, and the kids break open a star-shaped piñata filled with lollies, toys, and sometimes even money.
 A freezin' season
While we enjoy a hot summer Christmas here in Australia, people in the UK are braving temperatures of below 10 degrees Celsius as they celebrate the festive season in the middle of winter. Still, many thrill seekers brave the freezing cold waters of the beach for a Christmas Day swim, often dressed up in Santa costumes! It's become a Christmas tradition and you'll find thousands of people running into the ocean each year.
How to say 'Merry Christmas' around the world:
French: Joyeux Noël
Hawaiian: Mele Kalikimaka
Spanish: Feliz Navidad
Māori: Meri Kirihimete
German: Frohe Weihnachten
Japanese: Meri Kurisumasu
Italian: Buon Natale
Tagalog (Philippines): Maligayang Pasko
No matter how you celebrate the festive season, from all of us here at Teen Breathe, we wish you a Merry Christmas and happy holidays!