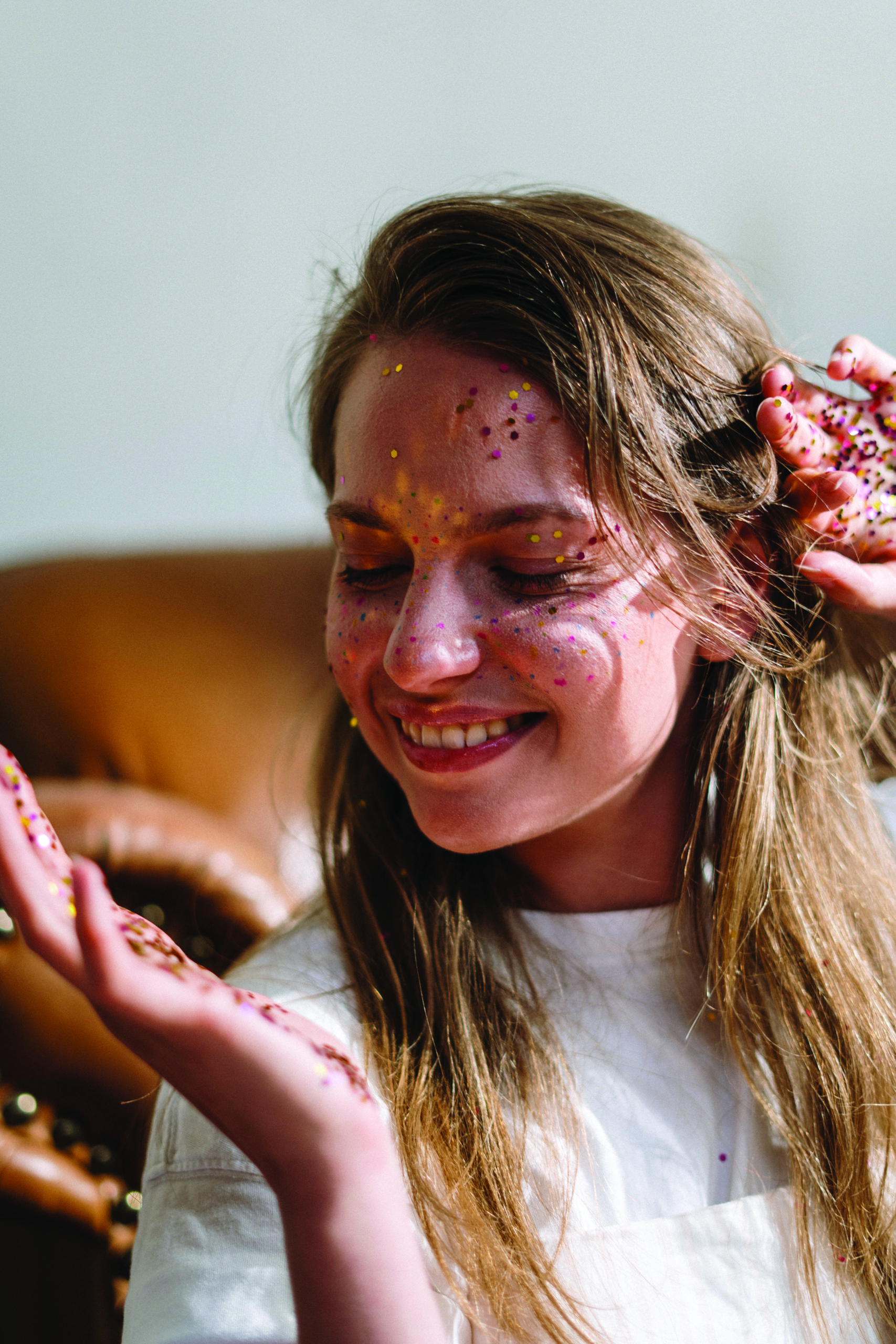 In a world that tries to make everyone fit in, Michaela from Teen Breathe lets you in on a little secret. There is a profound strength in being different.
When I was in primary school, my best friends told me that I had to play as MJ, because I was a girl. I put my hands on my hips and stated, with a flair of defiance, that I was going to be Spiderman. Despite their protests, I swung through the playground, chasing after the Green Goblin, and claimed to be Spiderman for the rest of the day. I didn't realise at the time that there was anything wrong with that. I grew up as a pure-hearted bush-kid, running around with bare feet, moulding stories and worlds in our backyard. There was no status quo, no sense of 'normal'; you could be just your beautiful self, no prejudice or doubt attached.
BUT I DON'T WANT TO BE DIFFERENT
It wasn't until I reached my teens that I realised I was different. Most of my classmates had dreams of becoming doctors, teachers, actors, and firefighters. Me? While I had always wanted to be a novelist – I would literally tear notebook pages out of journals and staple them together and hand-write books – I was that kid that had a variety of dreams. I wanted to be an astronaut, a historian, a comic book writer, a librarian, superhero, Jedi, and time-traveller. When other girls would receive makeup and clothes for their birthdays, I received books and LEGO. I remember asking my mum why I didn't like all of the things girls my age were into. She said, 'You're just different. That's okay!' and I remember thinking how lonely that seemed. To be different. An outcast. I thought to myself, 'But I don't want to be different.'
BEING BRAVE AGAINST YOUR INNER CRITIC
At first, being different was isolating. I spent more of my time with books than I did with people, learning about Tutankhamun, the Titanic, space, you name it. I played with my Game Boy and my Pokémon cards. I wore boy-ish clothes and never learned how to apply makeup. But I also kept most of my interests quiet. I went through the motions of everyday life, trying my best to blend in, keep quiet, and if I did that, no one would notice how different I was.
Then one day, after much persuasion on my mum's part, she convinced me to audition for the school musical. The auditions were on a Saturday, and since I had found a rare kernel of courage, we drove there last minute. I didn't have enough time to change out of my oversized Pokémon shirt and faded Skechers. My face heated as I slowly made my way through the theatre, embarrassed that my true colours were on display for all to see. To this day, I'm still not sure how I even got my quiet and shy self up on that stage. But I did it. I stood on the stage in all my nerdy glory, mouth full of braces, stomach full of butterflies, and sang. As I walked back down the steps of the stage, a girl invited me to sit with her and said, 'Hey, you have a beautiful voice, I didn't know you could sing like that. Also, I love your shirt!'
DIFFERENT IS BEAUTIFUL
And just like that, I realised that I didn't have to hide the truths of myself. In fact, once I started to embrace my differences, I found more people who seemed more 'me' – people who loved the same things I did. The truth is, there is no time in this life to be anything but who you are. Authentically and beautifully you. There is no one else like you in this entire world, and that is not a weakness, but the fiercest strength you have. Once you realise that, you are unstoppable. You may think that everyone else around you is normal, but that's not true either. Everyone is different; that is the beauty of being human. We are all unique creatures that have so many wonderful qualities to offer the world. Whether you are into nerdy things, love to ride horses, build robots in your spare time, read any chance you get, or love to dress up, it's important to be proudly you, always. Loving yourself for who you are, without worrying about the judgement of others, will help you feel so much better. And I guarantee, there are other people out there who feel just the same. Once you start being authentically yourself, those around you could be inspired, and do the same. It may seem hard at first, learning to embrace being different, but I promise that being yourself will be the best decision you ever make.
Words: Michaela Hook