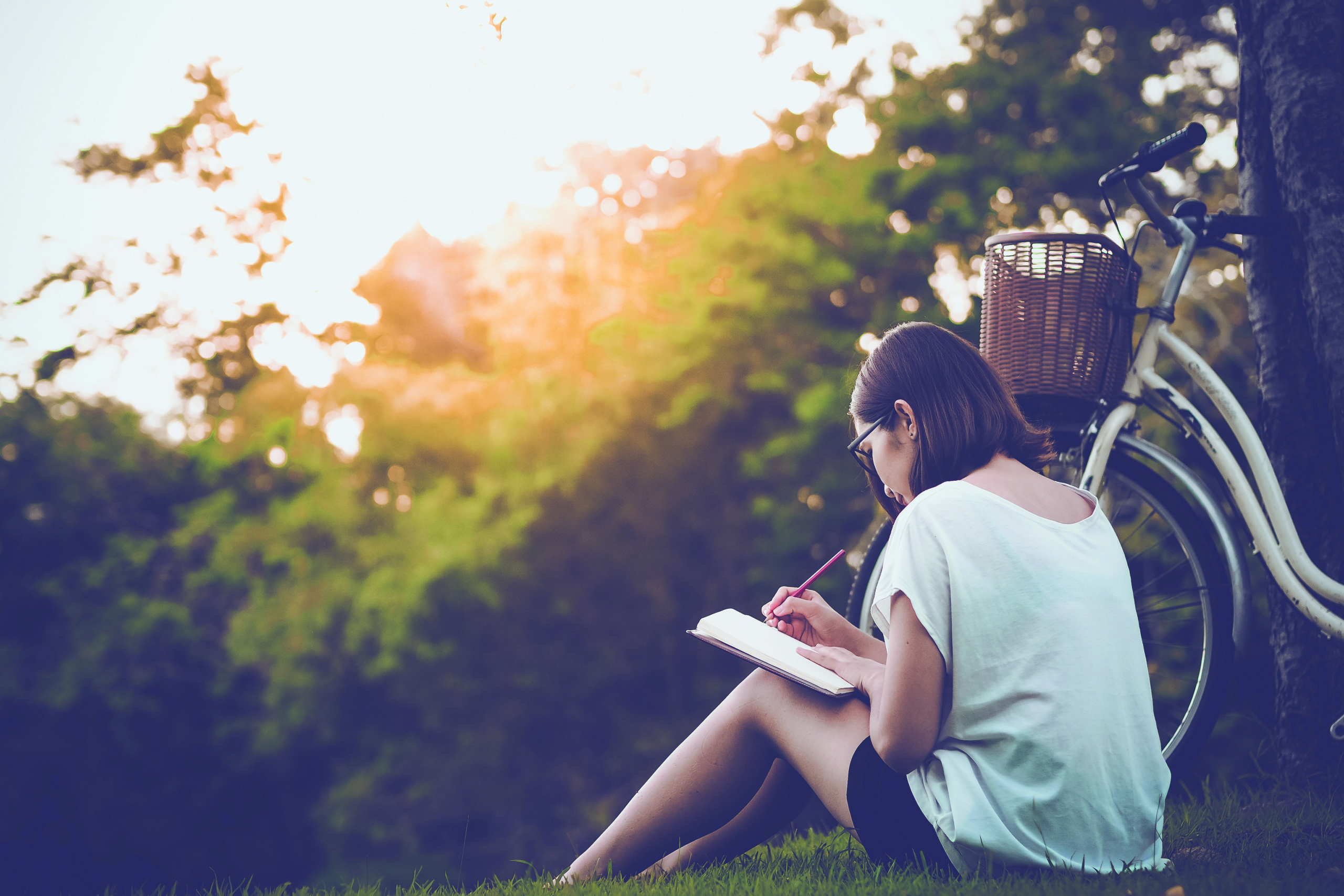 Some view the new school year with dread while others relish the prospect. Either way, it's good to reflect on what went well over the past 12 months and what you can set out to achieve going forward.
Like New Year's Day, the first day of the school year is an exciting time when you should feel anything is possible. With your brain feeling refreshed after the long summer break it can be a time for a new, improved you. Read Teen Breathe's guide to find out how to make small changes for a big difference…
1: REFLECT ON THE PAST
Look back at the previous year and consider what went well for you and what would have made things even better. Are there lessons you feel you could work harder in? Do you pay enough attention in class? Is your work always done to the best of your ability? Grab a piece of paper and note your goals for the next year in a positive way, such as 'I will hand all homework in on time' and put it somewhere you'll see regularly. Speak to your teachers or counsellors at school and let them know you're trying to improve in a certain area and ask for advice. They'll be happy to help.
2: CHECK YOURSELF
Are there any behaviours you think you could improve on? For example, do you worry too much? Or would you like to feel less shy? If so, now's the time to make changes to overcome these things. Try to do things that take you out of your comfort zone. Set targets such as putting your hand up more in lessons or vowing to stop worrying so much what others think. The more you do it, the easier it will become.
3: TREATS GALORE
There's nothing like buying some amazing stationery, clothes or having a new haircut to give you a boost and make it feel like a proper fresh start. Go to your favourite store and treat yourself to some new pens and stationery, because the more you like them, the more likely you'll enjoy using them in classes and on homework. Why not get a diary to schedule in important dates and things to remember, so you are super organised? Don't forget to book some relaxation time into that diary too.
4: BE OPEN TO NEW PEOPLE
Part of going to school is about dealing with friendship and relationship issues. If you're lucky, you'll have friends who will always stick with you – but don't be afraid to make new ones too. It's okay to move in different directions and sometimes it's a positive thing. New people help bring out other aspects of yourself and will teach you new things. Friends will come and go for one reason or another. It doesn't mean you've done anything wrong, it's just part of life.
5: JOIN TEAMS AND CLUBS
Use the new school year to join a club or try a sport you're interested in. School offers many opportunities to learn skills and develop talents, so ensure you make the most of them. You may discover a hidden gift, or you might just have fun and make new friends. It can feel nerve-racking at first, but try to remember everyone else will have felt the same when they started.
6: BE CONFIDENT
A lot can happen in the few weeks away from school and it can feel like a long time since you last saw your friends, so it's natural to be a little nervous as well as excited. Don't let those jitters get in the way of showing off the new you. Others will be feeling the same and will also be looking for a fresh start. Walk into school confidently, head held high and smiling. Being in the next year up is also a great feeling. After the first day, those nerves will have vanished and it'll seem like you've never been away.
7: DON'T GIVE UP
If you had a bad year last year, whether it was grades, arguments or friendship issues, resolve that this is a new beginning. You can choose how you react to others and what you want to do and think. Hopefully this year you will be determined to make the most of the opportunities at your school, achieve your goals and have fun. Keep persevering and who knows, you may even have your best year yet.