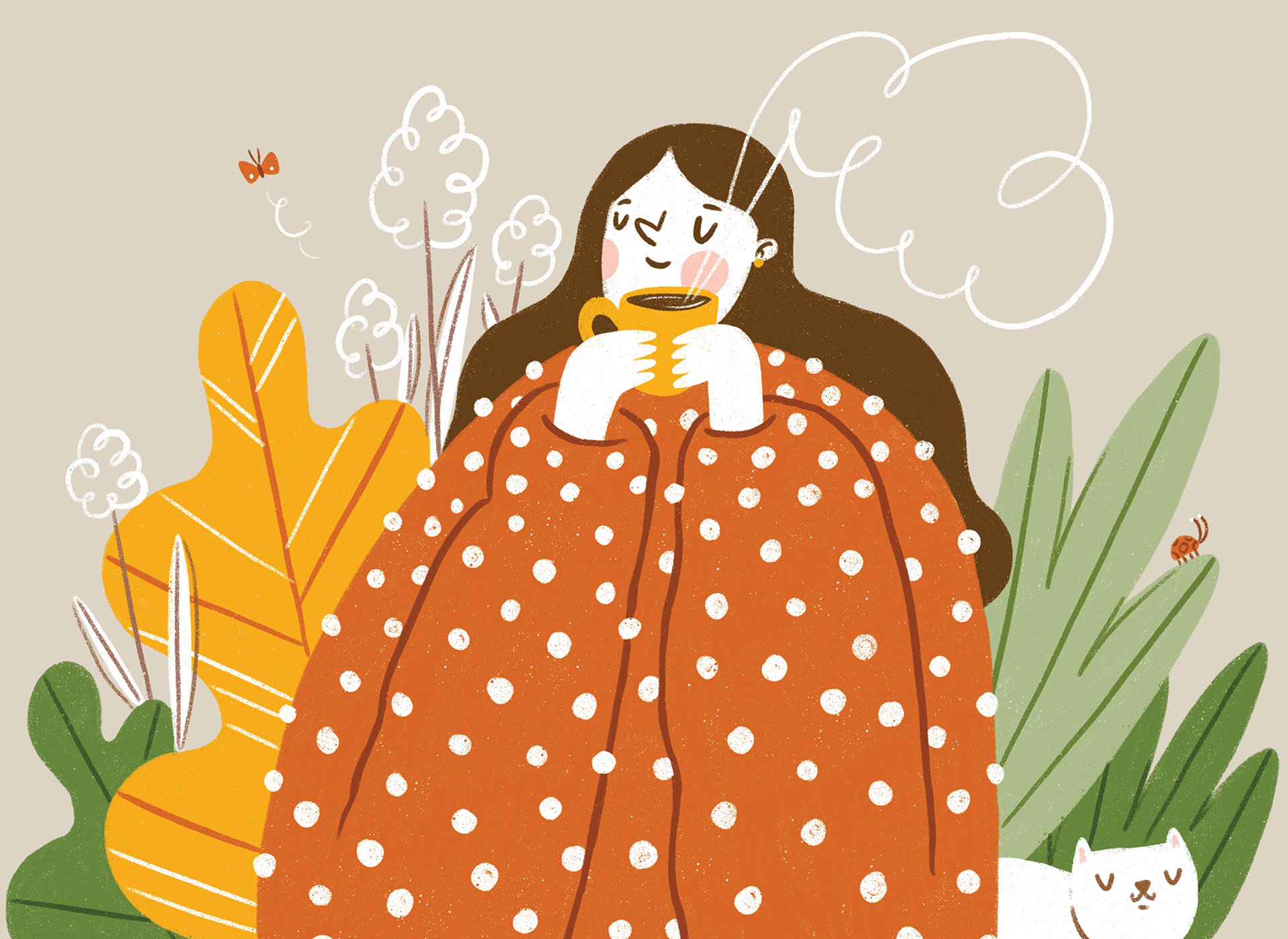 Try these tips for mindfully enjoying some time to yourself.
Unexpected free time can be a blessing. While the temptation might be to fall back on the same old habits – turning on the tv, catching up on the washing, scrolling through Facebook – you can bring positivity into your day by trying something new. Be inspired by our top ten tips to make the most of your free time.
1. DECLUTTER YOUR ROOM
The KonMari method of tidying is a popular way to declutter your home, created by author Marie Kondo. The core of the KonMari method involves taking each item in your room and sincerely asking yourself whether it 'sparks joy'. The old jumper at the bottom of the wardrobe you never wear, the layers of clutter in drawers you never open – with KonMari, it's all gone. Remember to recycle what you can, or why not earn yourself some cash at the same time?
2. DRAWING EXERCISE
Walk around the room with a sketchbook and draw a portrait of the first face or animal you see. Can you give him or her a name? Or try some mindful drawing. Look around you and choose a random detail or object to observe. This could be something as simple as the grain on a wooden table. Look for others and sketch their patterns. How many different ones can you find?
3. MAKE YOUR OWN RECIPE BOOK
Collecting all of your favourite recipes into one place will show you how much you can do. You could illustrate them with coloured pens or images, and leave blank pages for those dream bakes you've not yet conquered, ready to motivate you to try them out. Writing out your own recipes means you can add all your personal tweaks and touches, too.
4. CRAFT PHOTO FRAMES
Plain cardboard photo frames are easy to get hold of, or you can make your own from scratch. Pick out your favourite photos and use whatever you like to decorate the frames – pink pompoms, beads, even drawing in your own expressive patterns. Think about how the photo makes you feel, or what reminds you of the people in the photo. Are you both laughing, or is the image peaceful and calm? Handcrafted frames can be as expressive and personal as the image itself.
5. COOK FROM A DIFFERENT CUISINE
Trying a recipe from a cuisine you've never explored will open you up to new flavours, techniques and ingredients you might never have tried before. For Japanese, you could try a tofu dish or the classic miso soup. For Greek, give a lamb dish a go, such as kleftiko or a stew.
6. MEDITATE
Meditation can help you relax and be in the present moment, and allow you to, for a time, let go of your everyday anxieties. This is the perfect opportunity to find some time to focus on yourself and slow down your brain. Find a distraction-free, quiet space, sit on the floor with your back straight (sitting on a fl at sofa cushion is perfect for this), set a timer (whether 10 minutes or an hour), listen to the birds, wind or rain, and concentrate on your breathing.
7. CREATE A SCRAPBOOK
Inspiration for scrapbooks can come from anywhere – you can use photos of you and your friends, create collages of places you want to travel to, or just use images and crafts to pay homage to your favourite colour palettes. You could dedicate a page to each of your favourite things – the beach, your dog, freshly baked cakes. Building a scrapbook is therapeutic, and there's no pressure to make it look a certain way. It's an expression of you!
8. PAMPER YOURSELF
Taking the time to look after yourself can do wonders for your mood and happiness. Turn off your phone, run a bath and do whatever makes you feel most comfortable: add bath salts or play your favourite relaxing music. For even more revitalising vibes, try an exfoliating face mask to remove the dead skin cells on your face and leave you completely refreshed.
9. START A MOOD JOURNAL
Journals are wonderful things no matter what you write in them. They record memories of a period in your life, and whether it's positive or negative, it can be cathartic and comforting to put your thoughts down on paper. An emotion journal is a great way to take hold of the present moment and freeze it – it can also help you track your moods, which could lead to you learning more about yourself and your emotional patterns.
10. WRITE THANK-YOU LETTERS
Writing out letters of gratitude to the people in your life is an emotional and comforting exercise. Even if you don't end up sending them, taking the time to 'thank' the people in your life for what they do for you will remind you of the love and support that surrounds you, and if you do send them, your words and thoughtfulness will bring positivity to their day, too.