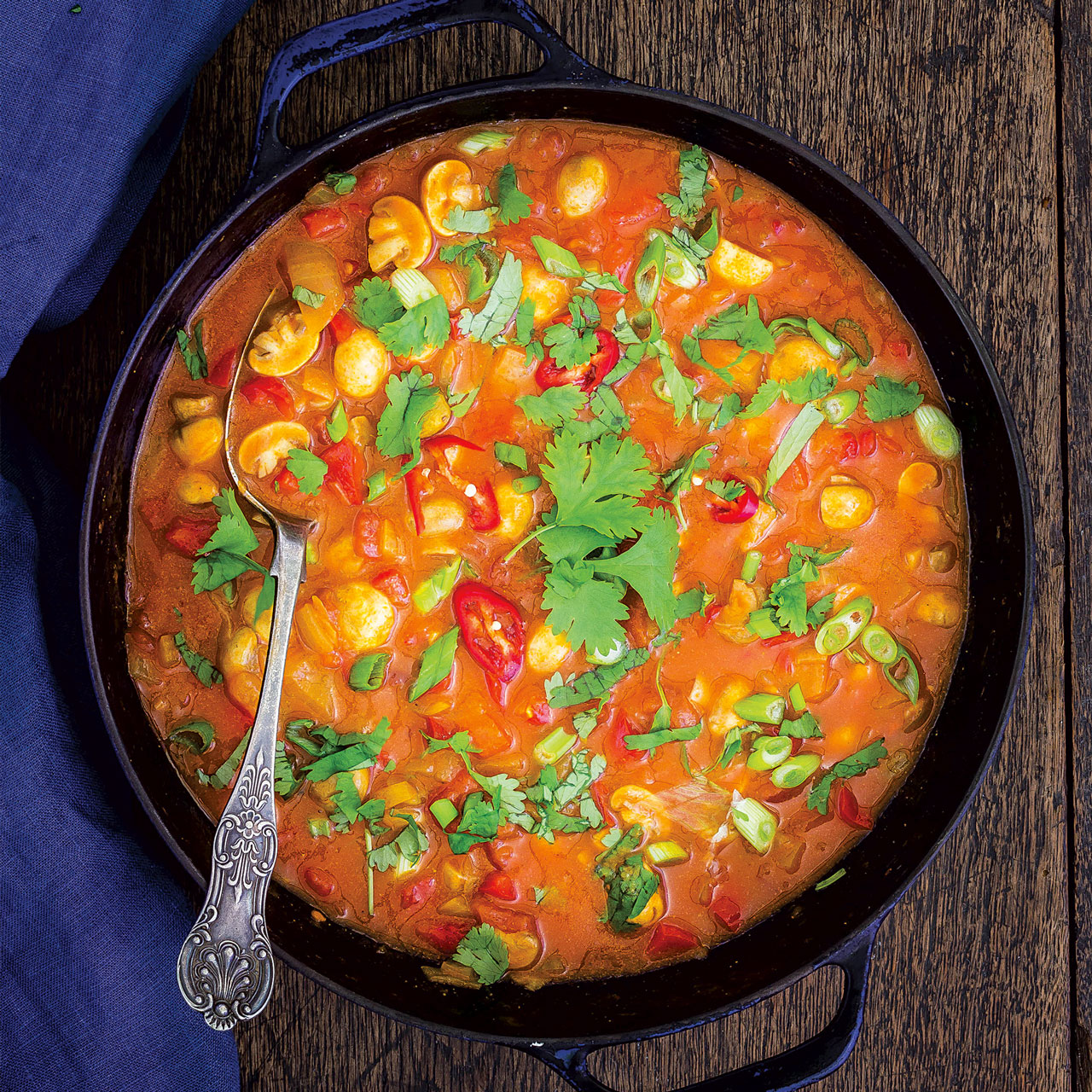 Packed with colourful veg, this recipe is not only tasty but full of nutrients to fight seasonal colds and bugs.
SERVES: 4 (WITH COOKED RICE)
PREP TIME: 10 MINUTES
COOKING TIME: 35 MINUTES
Method
Heat the olive oil in a saucepan. Add the onion, capsicum, cardamom pods and whole cloves and stir for about 8 minutes, until onion and capsicum are soft.
Stir in the garlic and curry powder and fry for 30 seconds until fragrant. Mix in the diced tomatoes and the vegetable stock, bring to the boil, then reduce the heat and simmer for 15 minutes.
Stir in the coconut milk, bring to the boil, then reduce the heat. Add in the mushrooms and simmer for about 5–7 minutes, until the mushrooms are cooked through.
Season to taste with lime juice before serving, garnishing with chopped coriander, spring onions, and chillies.
Recipe: Sian Hamilton, Bintu Hardy and Hannah Pemberton