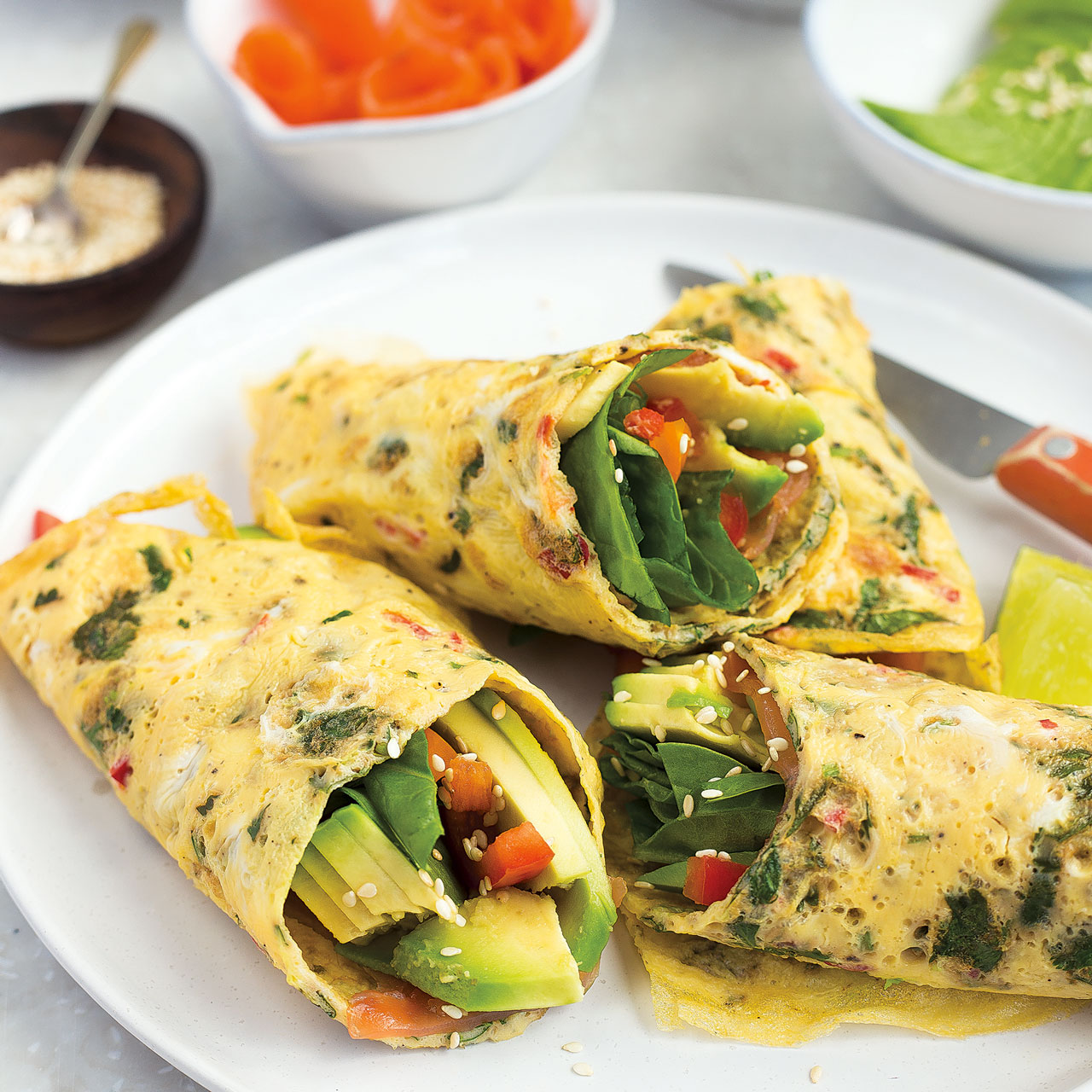 Full of colourful and healthy ingredients, these omelette roll-ups are a delicious start to your day.
MAKES: 3
PREP TIME: 30 MINUTES
COOKING TIME: 10 MINUTES
Ingredients
Wraps
Fillings
Method
In a small frying pan, heat the first teaspoon of olive oil on a medium heat. In a cup or bowl, whisk an egg and season with black pepper. Add a pinch of the chopped coriander and chilli and whisk again.
Pour the egg into the pan, wait a few seconds for it to set on the bottom, then roll the pan around to move the runny egg to coat the whole of the bottom – making a super-thin omelette. Cook for about 30 seconds, turn it over, cook for another 30 seconds then slide it on to a plate. Repeat the process with the remaining five eggs, until you have an omelette-wrap stack.
Serve at the table along with the filling ingredients in separate bowls, so people can build their roll-up wraps to their own personal taste.
Recipe: Sian Hamilton, Bintu Hardy and Hannah Pemberton