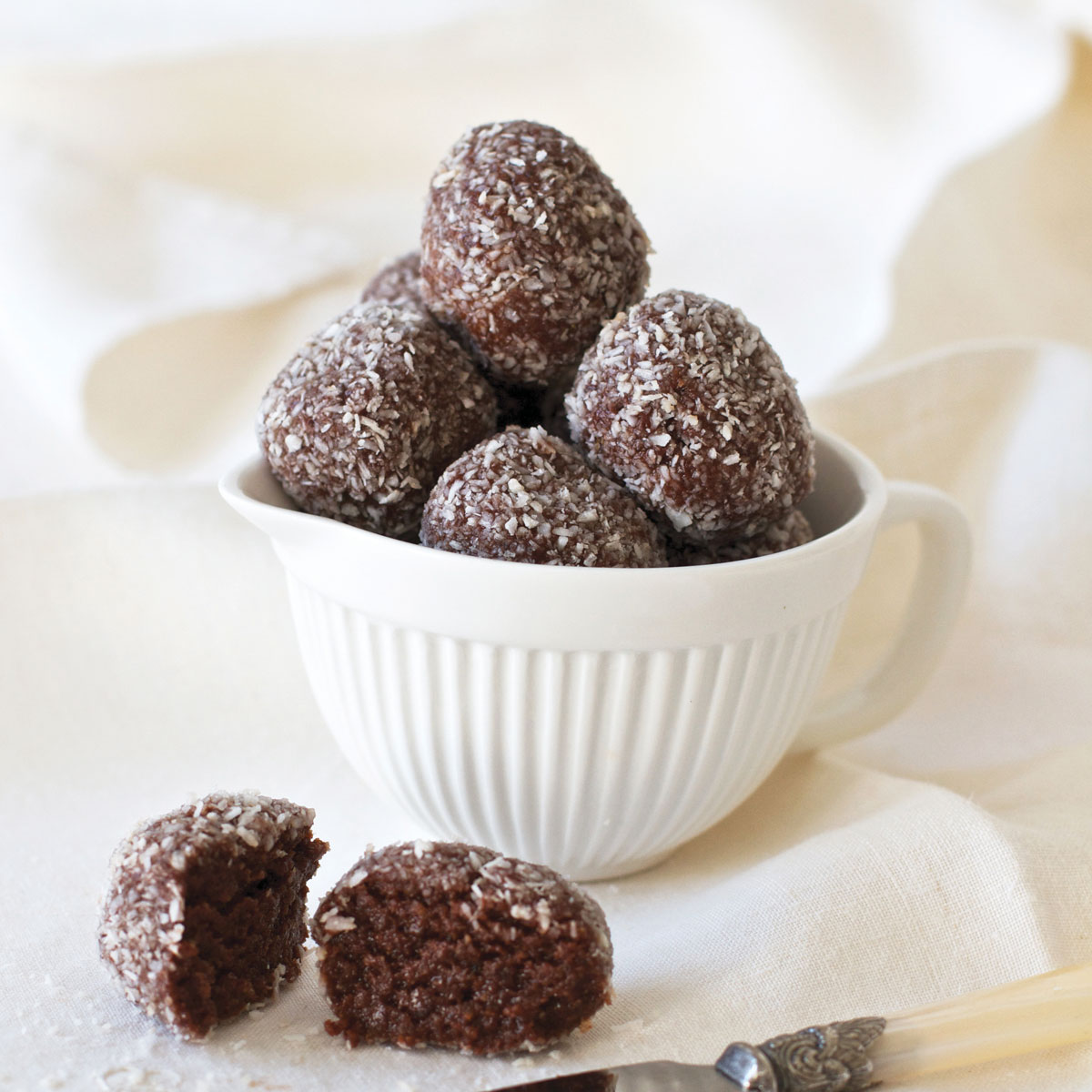 Elly's no-bake chewy treats are easy to make, healthy and delicious. Bonus: all the ingredients are vegan-friendly!
MAKES: 15-20 BALLS
Method
With a food processor, whiz up the walnuts and shredded coconut until broken down and crumbly.
Add the remaining ingredients and blend for about a minute until combined – the mixture should become sticky.
Use your (clean) hands to roll the mixture into little balls.
Place them on a plate and leave in the fridge for an hour. DONE!