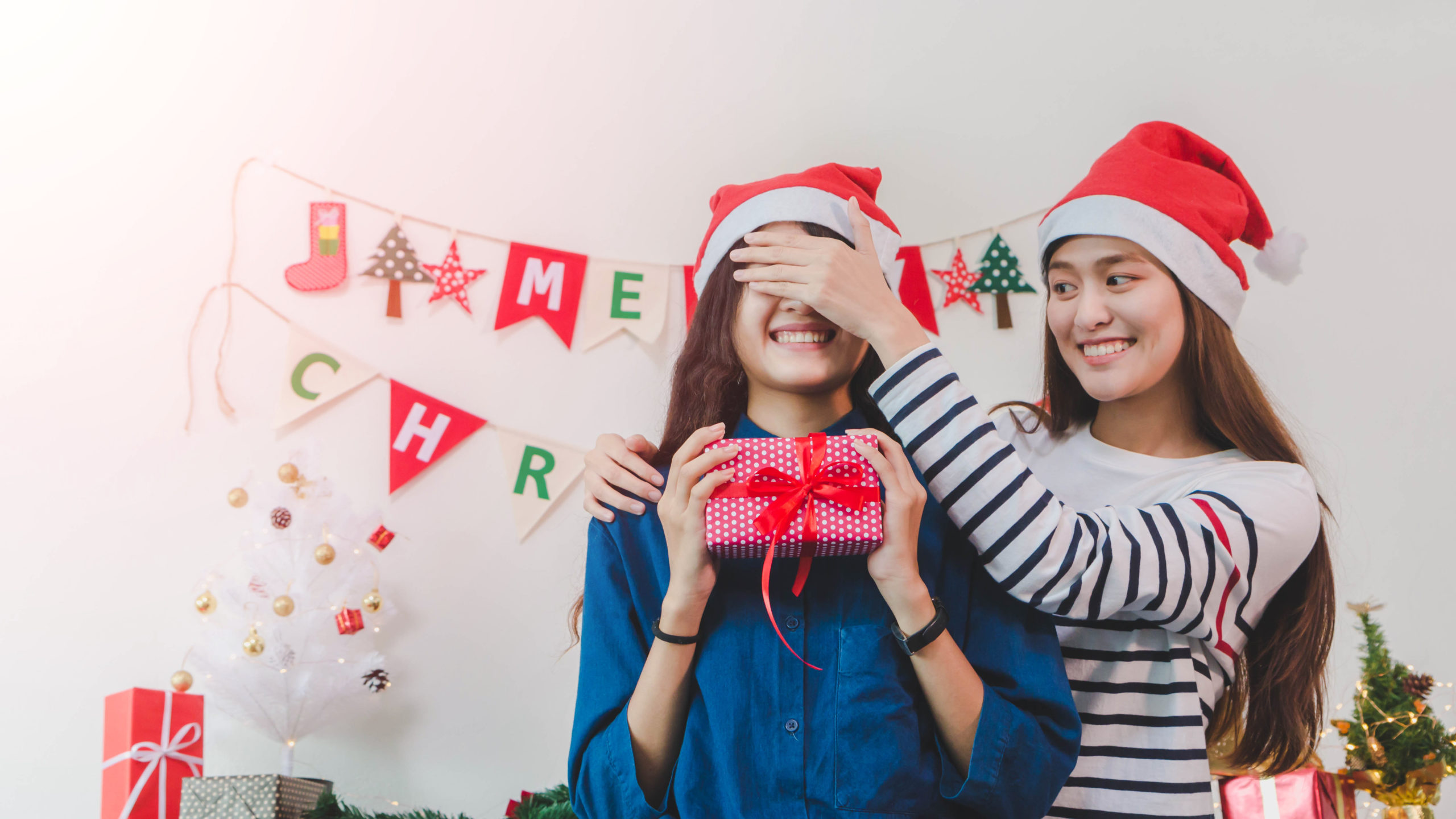 Erin from Teen Breathe unwraps the magic of the most wonderful time of the year.
As we flurry toward the end of another year, my heart begins to sing. The mornings are deliciously muggy with the promise of warm temperatures, the days are long and light-filled, set to the soundtrack of cicadas singing. Late in the evening, as twilight closes in, the balmy air comes alive with the sound of bush crickets. But more than the promise of lengthier days in brighter weather, I feel a thrum of magic at this time of year: the hustle and bustle of people planning celebrations; festive decorations and cheerful tunes filling every shop; and colourful lights twinkling warmly in many neighbourhoods. Most of all, I feel a profound sense of joy as friends and family gather together, to connect, exchange stories, laugh, and be merry – it really is as the song says: 'the most wonderful time of the year.'
When I think about the Christmases of my childhood, I am filled with happy nostalgia. I can recall the sweet, earthy fragrance of our real Christmas tree in the corner, and picture the hodgepodge of whimsical decorations that populated our house. I remember the delicious pudding my Ninny would make for Christmas Day, and the juicy mangoes my sister and I would snack on all throughout December. While I have grown up and forged traditions of my own, I am still enraptured by this time of year.
Sometimes, though, as we get older, the magic of this time of year can seem to fade. We might have more demands on our time, or feel overwhelmed by the busyness around all the celebrations of the season. And when our loved ones are preoccupied with so many things to plan and do, we might feel isolated and lonely, unable to really connect to those who matter most. Well I'm here to tell you that no matter how you and your family celebrate at this time of year, there are ways to slow down amidst the hubbub, reconnect with what's important, and uncover the true magic of the festive season.
GREAT EXPECTATIONS
With all the anticipation and frivolity, it's natural to have expectations at this time of year. Celebrations, gatherings, great food and even gifts; there can be a lot to get excited about. And while many of us may have cherished memories of the holidays in years gone by, it's important to acknowledge that each year and every occasion will be different. Try not to get too caught up in how things played out in the past, or whether some traditions shift over the years – the beauty of these practices is that they can change and evolve as you do. While I experienced many jubilant childhood Christmases spent with my extended family – grandparents, uncles, aunts, cousins, nieces, nephews and even neighbours – as I grew to be a teen, many of my relatives adventured off to start holiday traditions of their own. That doesn't mean that this time of year is any less special – whoever I'm with, I feel grateful for the gift of time with them, and appreciate every moment. So no matter who you spend time with throughout the festive season – dad, mum, friends or grandparents – and no matter how you celebrate, slow down and appreciate the little moments of connection along the way.
A SEASON FOR ALL
With so much hype around the holidays for special occurrences like parties and presents, we can often be quick to focus on ourselves and what we want. But it's important to be mindful that people, including your parents, have particular priorities that may not necessarily revolve around you – perhaps they're busy preparing to host a gathering for friends, or have a huge list of gifts to organise for family members. One of the best ways to embrace the joy of the festive season is to get involved by helping others. Offer to assist your parents in preparing meals for their party – put on some music, jump into the kitchen and soon you'll be wrapped up in the delicious scents (and tastes) and having a fantastic time, all before the real celebration even kicks off . Speaking of wrapped up: if your mum is busy organising gifts for other family members, perhaps you could assist with the wrapping and card writing.
IN THE PRESENT
At this time of year, I'm often reminded of a quote from world renowned spiritual leader, Thich Nhat Hanh. It goes something like, 'The most precious gift we can offer others is our presence.' And it's true: while all the trappings of the festive season are wondrous ways to celebrate – food and decorations, parties and presents – the real magic is in each moment we spend truly connecting with people. So let go of any expectations, embrace activities that can help others, and feel gratitude for all that you have. When you appreciate each small moment, you'll deepen your bonds with friends and family, and forge magical memories that will last a lifetime. After all, the greatest gift we'll ever receive is the present.
WAYS TO FORGE FESTIVE CONNECTIONS:
Set down your phone and focus on being fully present with those around you
Offer to help your family and friends
Try not to have expectations about how things might happen; live in the moment
Feel gratitude for all that you have in your life
Be compassionate and understanding of other people's priorities during this busy time
Have fun and enjoy yourself – it's the most wonderful time of the year!