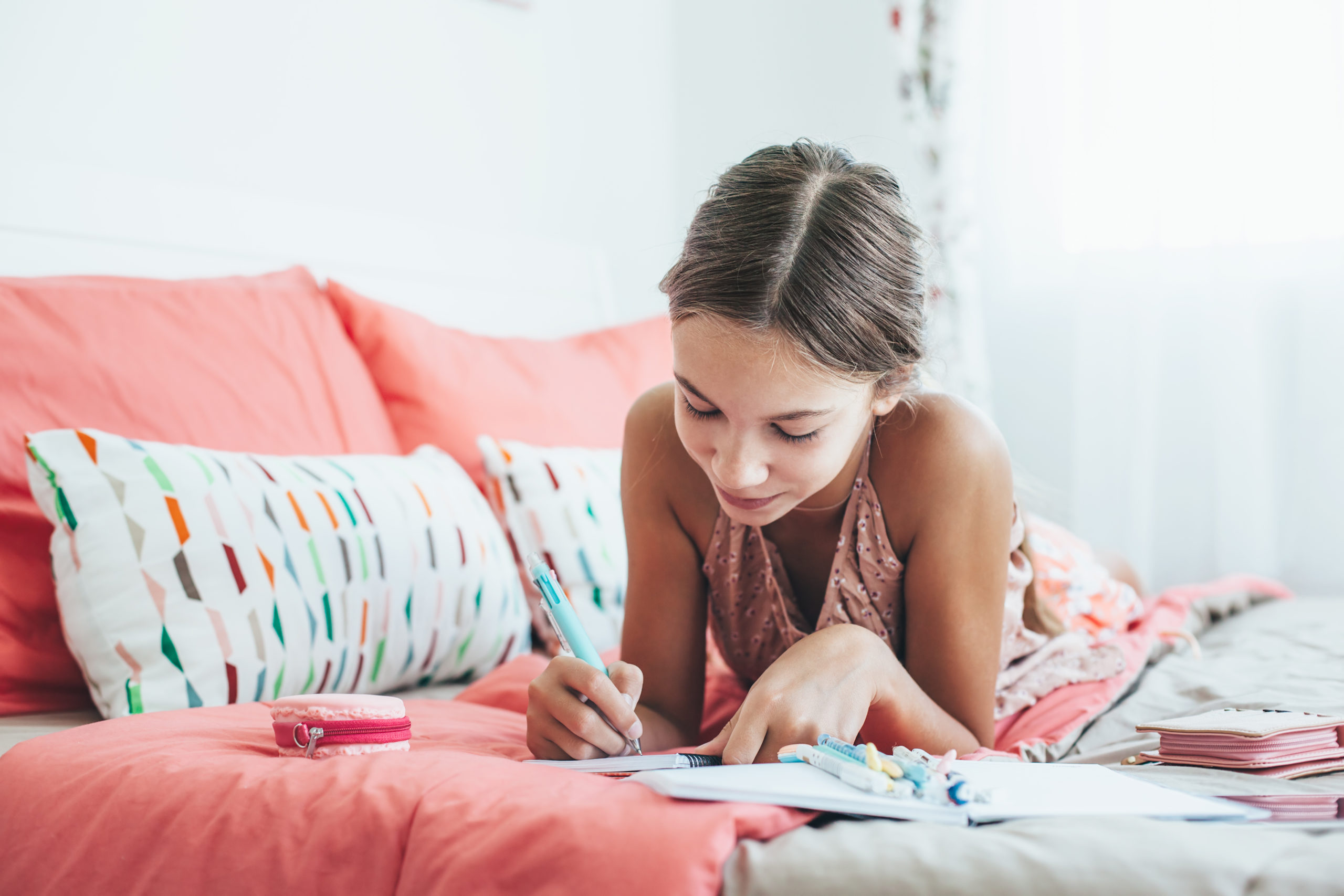 Ever wished that you'd never forget the moment you're in? Put your pen to paper and start writing!
I wrote my first ever diary entry when I was about 10. Ever since then, I've filled pages with words, doodles, calligraphy, emotional scribbles, and everything you could ever think of. That's the beauty of a diary, you can do whatever you like, write whatever you need to, scribble out all your frustrations or calm yourself down while watching the graceful stroke of your pen.
I started my diary because I wanted a way to remember all the things I was doing at the time. I would always hear my dad saying he didn't remember much from his childhood, and I was determined to remember mine! I love keeping a diary because it gives me the opportunity to remember how I felt, and recall thousands of little moments that I'd forgotten about. My favourite part of keeping a diary is going back and re-reading it. I'll sit on my bed with a cup of tea and some snacks, continually saying, 'Oh yeah, I forgot about that!'
Some of the benefits of keeping a diary are that you can see how you've grown over the years, how you've changed, how you think now compared to years ago, and you can reflect on the things you enjoy now compared to your past self. It's an incredible experience to take a peek into the person you used to be and see yourself changing throughout the years. Whenever I become less motivated to write in my diary, I imagine myself 10 years from now, looking back fondly on song lyrics, doodles, scribbles and colour!
Tips for beginners:
You don't need anything fancy, all you need is a pen and a blank piece of paper (or a dedicated journal if you prefer).
Don't think about what you're writing, simply write what comes to your mind. If you're thinking 'I have nothing to write', then write that!
Write the date; if you're looking back at your diary, it makes it a bit more fun.
Write whenever you want to, don't put pressure on yourself!
Don't judge yourself! Accept what you're putting down and don't stop yourself from writing something if it feels important to you.
Ideas if you get stuck:
Listen to some music and write the lyrics that jump out to you.
Look up cute doodles on Pinterest – inspiration galore!
Look around your room (or wherever you are) and write the first words that come to your mind with what you see.
Draw random lines around the page and colour them in!
Words: Grace Dixon, 16.