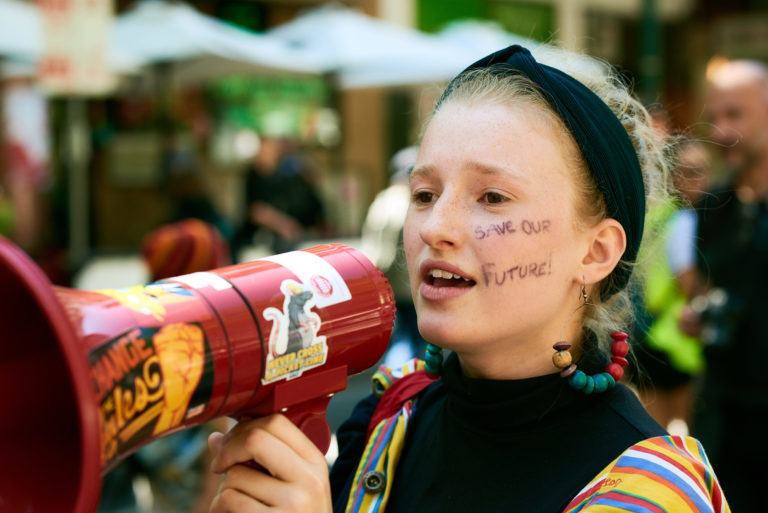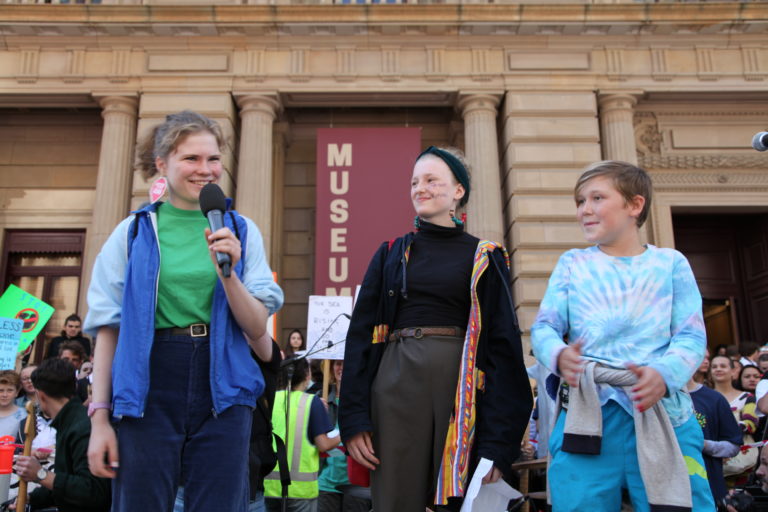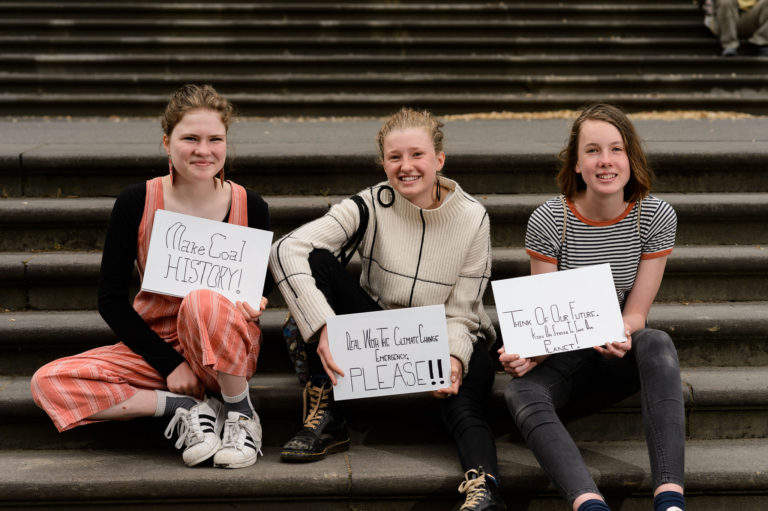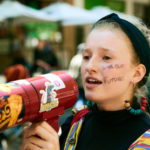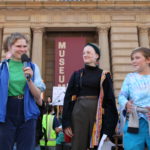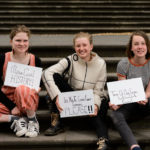 It's not easy work, but 16-year-old climate change activist Harriet O'Shea Carre is willing to put in the hard yards to protect the environment.
What first sparked your passion for protecting the environment?
I wanted to help create a movement that would empower young people to use their voices to help protect our planet! It's young people who will be suffering the implications of climate change in the future. Although my activism is a way to empower my own voice, more importantly, it is about empowering the voices of those who are much more disadvantaged than myself. It is my responsibility to use my voice on behalf of those who need it.
What are some of the things you have done to take a stand against environmental destruction and climate change?
With the help of two of my friends, Milou and Callum, we initiated the School Strike for Climate movement in Australia in November 2018. Since then, we have advocated for climate action and justice by protesting, meeting with politicians, speaking at forums and events, and petitioning.
Recently, I protested in Tasmania against the logging of native forests to help protect the critically endangered swift parrot, whose habitat is being destroyed. I have also made changes to be a more ethical consumer by only buying sustainably sourced clothing, and changing my diet.
Tell us about your experience at the United Nations Youth Climate Summit in New York in 2019.
I am so grateful for my experience as it was incredibly inspiring to meet so many other amazing climate activists! It was special to be a part of the first ever UN Youth Climate Summit as it was a direct result of the School Strike 4 Climate (SS4C) movement.
When it comes to climate change, it is easy to feel like you are the only person who cares, so it was great to meet so many incredible climate activists who not only care about our planet, but who are also coming up with innovative solutions to the problems associated with climate change.
What was it like being involved in the environmental activism documentary, Wild Things?
It was an amazing opportunity to be involved in Wild Things. One of the best things about the film for me personally, is that, in documenting our activism, the film allows me to reflect on how much we have all changed as individuals because of the SS4C movement, as well as how the movement as a whole has changed.
Why do you think this documentary is important?
Wild Things is important because it shows how diverse the manifestations of climate change are. It also inspires others to take action as it shows viewers how they can be involved.
Who are your activist role models?
I am inspired by Greta Thunberg, of course, as well as Martin Luther King Jr, Emma Watson, Michelle Obama, Bob Brown and many others.
How did COVID-19 affect your activism? Did you have to change your tactics?
We had to completely change the way our movement functions and the ways in which we protest to keep everyone safe. We organised some online protests which was very difficult, and we had to get very innovative with our protesting tactics.
What is your best advice to young people who want to be more involved in the fight against climate change?
Just go for it, and to keep trying until you succeed. Activism often requires a lot of vulnerability and hard work, and it is important to understand that it is inevitable that you will fail sometimes, but if you are resilient, you will succeed sometimes too – and you do so for humanity.
You can see Harriet in action in Wild Things (in cinemas February 4), a documentary which explores the environmental activism led by determined campaigners across Australia. For more information, visit wildthingsdocumentary.com