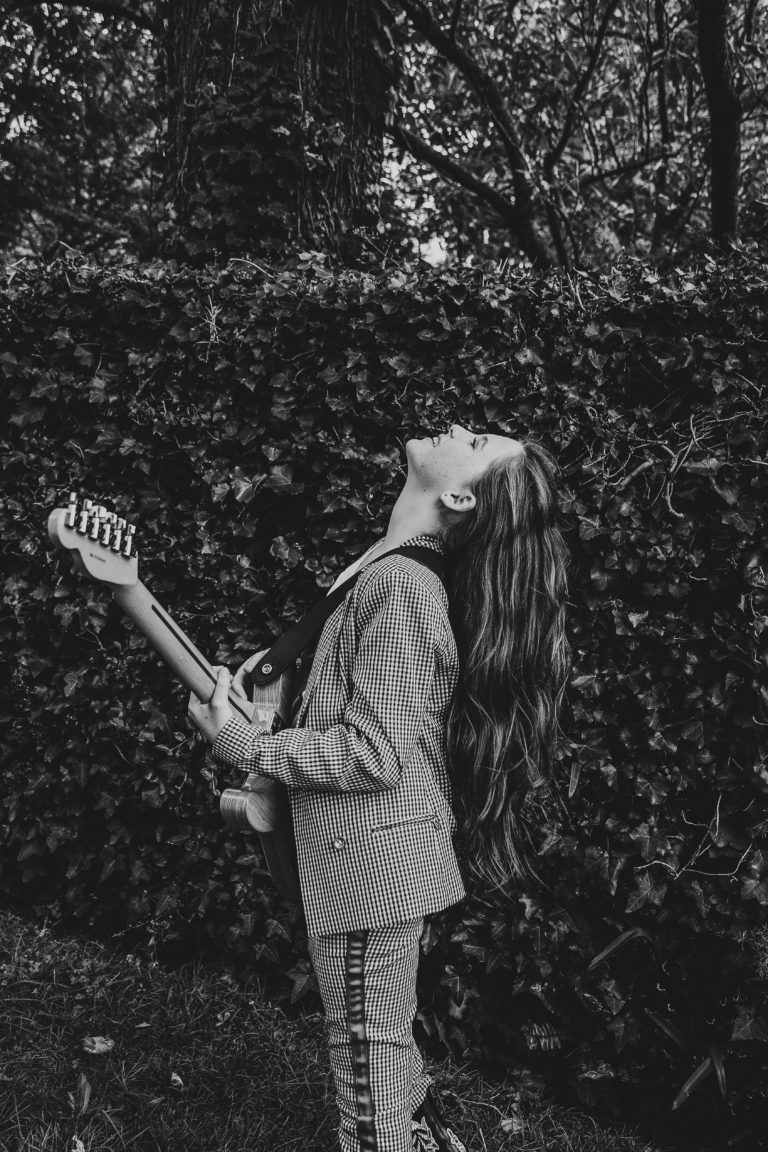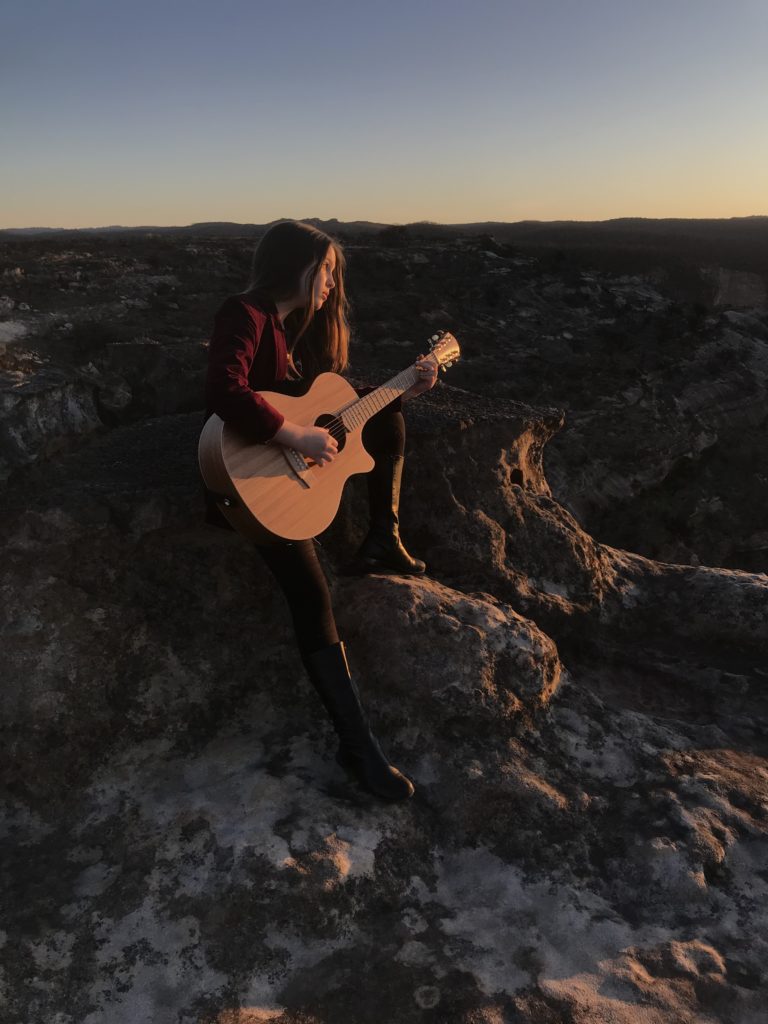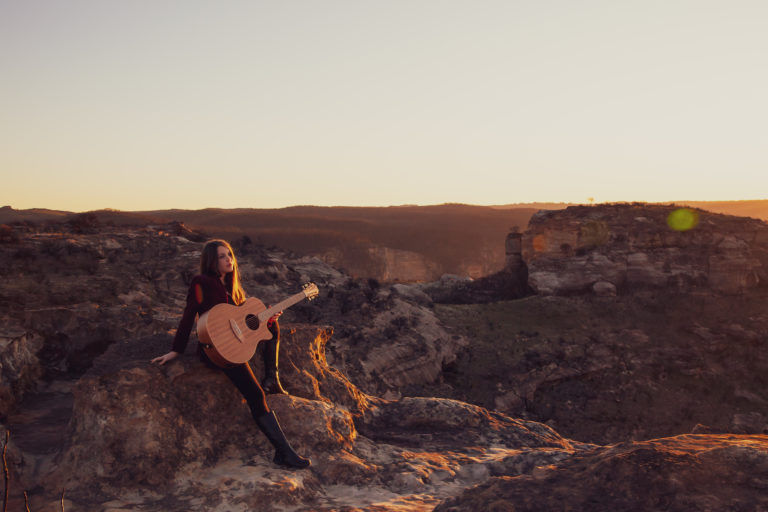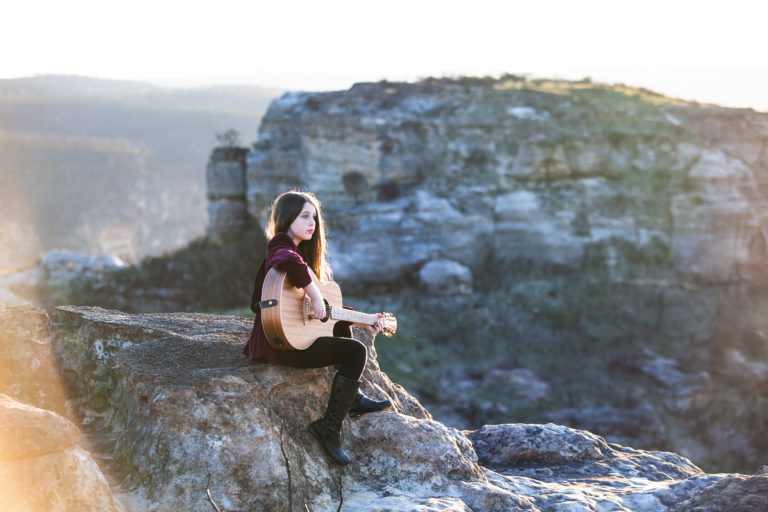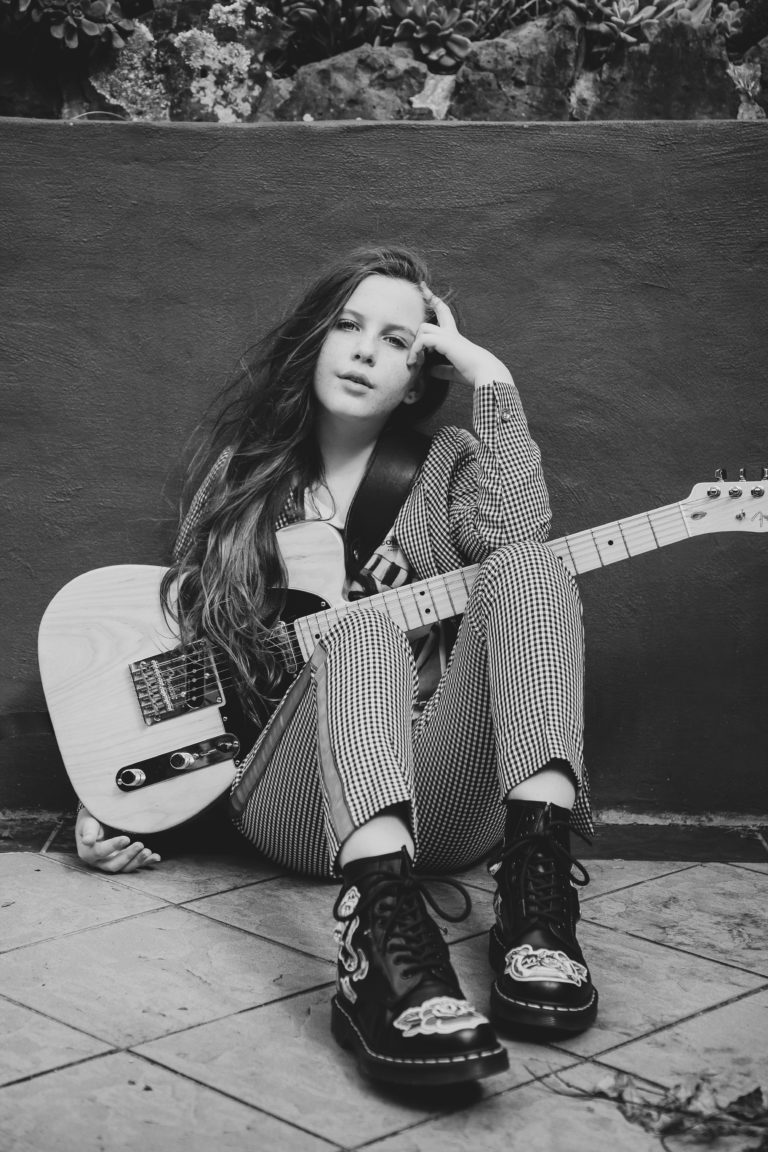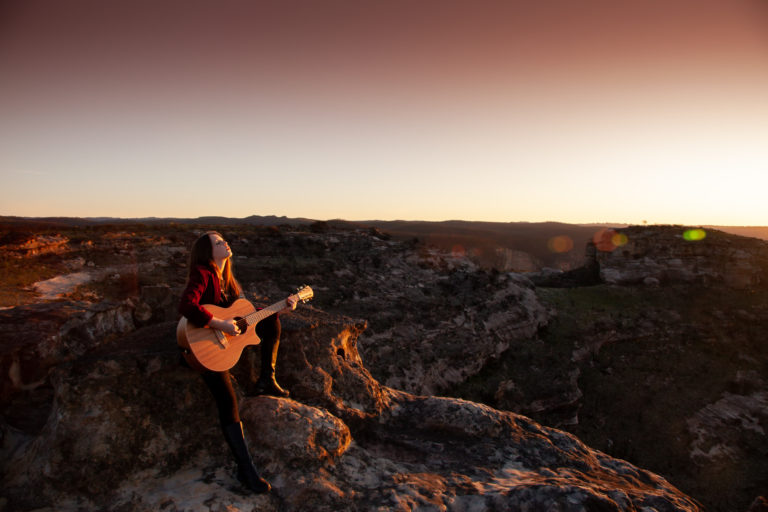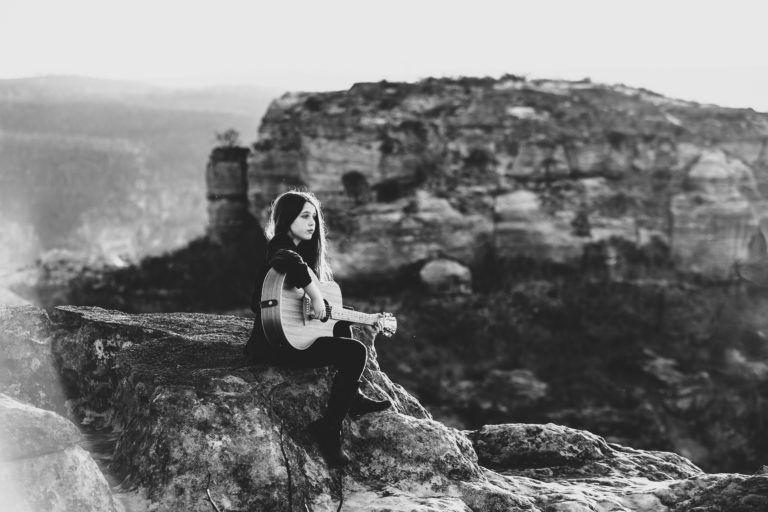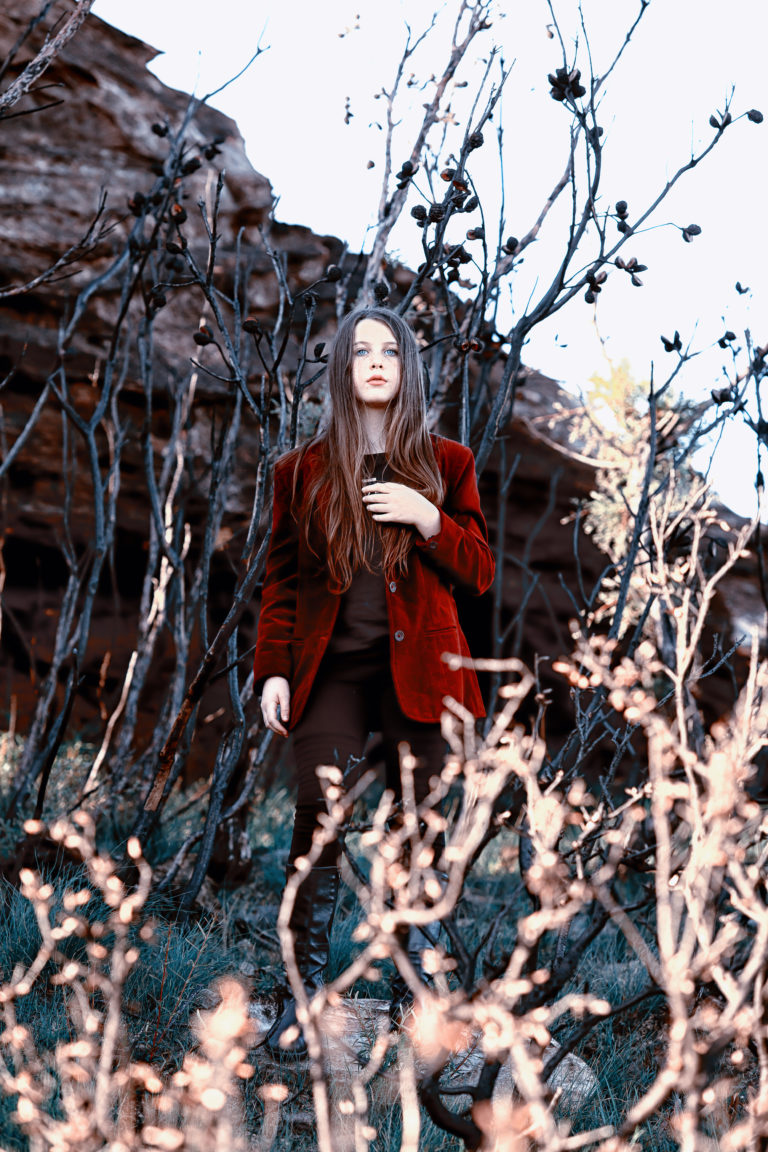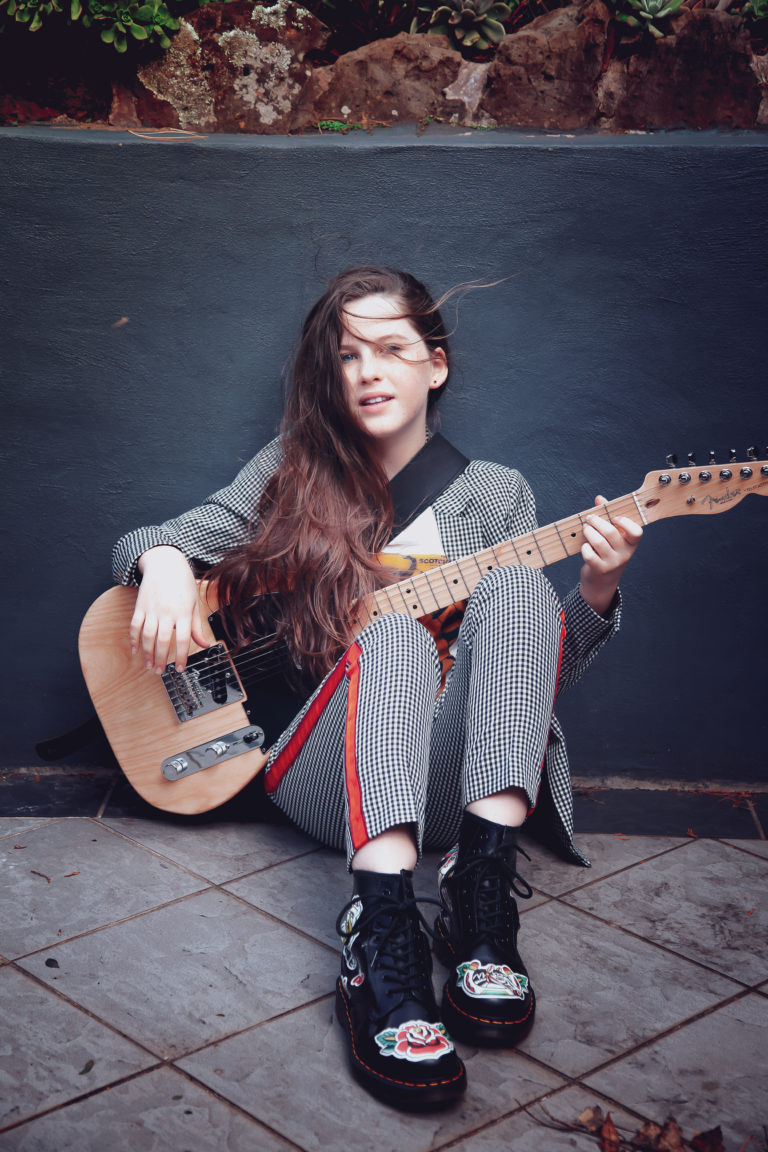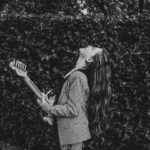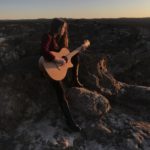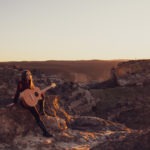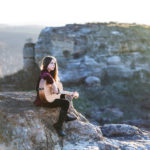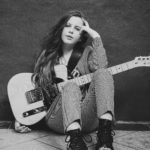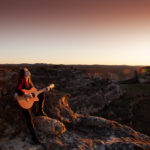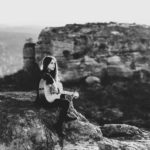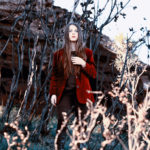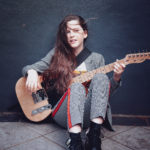 Allegra Dunning, 12-year-old musical superstar from the Blue Mountains, teaches us that anything is possible if you reach for the stars.
Can you remember your earliest childhood dream – the moment you announced to your family that you were going to become a movie star, an astronaut, marine scientist, or a magic healer? Perhaps you were inspired by your favourite book, movie or song that touched your heart and brought this dream to glittering life. Maybe you had a natural talent that you passionately practised, and your future goal felt so clear.
Perhaps you also remember a time when someone told you hastily that your dream was impossible. I bet that opinion hurt, and you felt your colourful dreams fade away into dusty doubt; you gave up, fearing the impossible. But for young rock star Allegra Dunning, she wasn't about to give up her dream to become a musician just because of an opinion. She believed anything was possible, and because of this belief, she made it happen.
'When I was a toddler, I was given a ukulele, and that's when I fell in love. I would constantly strum it and make up songs,' Allegra says. 'Even if I played for hours, completely out of tune, my family just let me do it and endured the torture!'
Family chords
 Now 12, with a long list of musical accomplishments already behind her, Allegra's parents are constantly asked if they are musicians themselves. But her family, who have no musical experience, explain that Allegra was uniquely gifted the second she came out of the womb: as soon as she was born, she sang out one long note, rather than cried. She was aptly named Allegra, the Italian musical term meaning 'joyful and lively', although they didn't know the extent of her musical mastery at the time…
When it was clear that little Allegra was not going to let go of that ukulele, her parents allowed her to busk the streets of the Blue Mountains. With a sweet and breathtaking voice, her enthusiasm brought so many people in the community joy. 'I am very lucky to have a really supportive family who let me play in public from such a young age,' Allegra says. 'I joke that they are the roadies – as I can't drive yet!'
Brave song
But things haven't always been upbeat melodies for Allegra. 'When you're really young, sometimes people dismiss you. Learning to be brave has helped a lot!' Allegra says. 'The first time I went busking I was so nervous. I just pushed through the nerves and carried on. There were mistakes, shaky vocals, wrong keys – but I didn't quit!'
'Also, once I completely forgot the words to a song at a packed festival – so I just made it up on the spot! I was looking at mum with the deer-in-headlights eyes, but managed to pull through, like it was the way it goes!'
'You don't have to be perfect. No matter what happens… after the gig, I know it's all worth it. If you really want something, you just need a plan, perseverance, and positivity,' Allegra says.
Casting crowds
Her perseverance paid off – at nine, she was spotted busking by a guitar dealer, and this really changed everything. Allegra learned the true power of facing — and then overcoming — fear. 'My first guitar was gifted to me by Brad's Guitar Garage when he saw me playing at a local market. It was incredible that someone wanted to give a shy kid a head start!'
Allegra's musical dream started glittering into reality, as she mastered the guitar and progressed from playing covers to writing her own songs, soon developing an indie rock and blues style that evolved from her love of rockabilly and folk music. Now a talented songwriter, she thoughtfully pens lyrics about experiences, emotions, love and fear. Her tender words and melodies touch hearts, no matter where she performs.
Practise your passion
Allegra says that she's not nervous about busking or performing anymore. 'I use it as a platform to test out my new songs, plus I love that busking has given me a way to raise money to purchase music equipment all on my own. I have purchased all the instruments I play, including my drums, keyboard, electric guitars… and the craziest thing is, I now have a baby grand piano!'
'With busking, I think the best thing is when someone says they are inspired to try busking or take music lessons. It makes you realise that it's all worth it.'
Popularity scales
Now in high school, Allegra tries not to worry about pleasing everyone. 'Not everyone is going to like my music,' Allegra says, 'but that's ok! It's just an opinion.'
'I have had negative comments, even when I was in a local choir. It's never nice when you are receiving hurtful things, but I just remember you can't live by the opinions of a few. I put those types of comments in the "irrelevant" bin, and just continue,' Allegra says.
'Many artists I admire have publicly told their stories of negativity on their journey, but they keep pushing through. For every person that says negative things, there are so many more kind, supportive and caring people out there!'
A perfect original
'I just keep staying true to my style, otherwise what's the point trying to be or sound like everyone else? I'm always kind of surprised by how many people end up loving it, because it's different from what's on the radio.'
Regardless, Allegra keeps audiences entranced by her enchanting voice and sound. She's performed at numerous full-capacity festivals and concerts in her short career, including Tamworth Country Music Festival, Peak Music Festival, Illawarra Folk Festival, Saint Albans Folk Festival – and has been the support act for USA Blues legend, Eugene 'Hideaway' Bridges, in his last two Australian shows.
She's even delivered performances on live radio with her breathtaking original, 'My Bones', and on Sunrise Channel 7 performing 'Best Friends'. Allegra proves that if you stay true to yourself, your style and what's unique about you, the right audience will be drawn to you. This also gives other people confidence to follow their own dreams, too.
#GirlsWhoRock
With more and more inspirational young female artists emerging like Allegra, there are rainbows of hope: arches of sweet sounds echoing from the new, confident female voices of the 21st century.
'From my experience, we are seeing more females in the whole music industry!' Allegra says. 'I watch a lot of documentaries on musicians from past eras and it's pleasing to see how things have now changed… now the girls are in there, doing sound engineering, recording, playing guitars, drums, even managing the bands.'
Allegra believes that the best way to even the field is by encouraging female friends to reach for their dreams. 'Women need to encourage women, not compete with one another,' she says.
Crescendo of dreams
And with so much encouragement around her, Allegra's dreams are only getting more exciting. Allegra's highlight of her career, so far, was being awarded the 2019 NSW Young Folk Artist of the Year. She recently became the youngest Cole Clark Guitars endorsed artist in the world, and is also sponsored by MacDaddy Stompboxes.
'I have been saving all my money from gigs so I can release an album, and I am looking at different recording studios to find the right one,' she says. 'I'm creating a website to sell my music and some cool merchandise online, and I hope to expand from there. There's so much happening, and it never stops being exciting!'
High notes of happiness
But Allegra maintains that the most important thing is to keep enjoying your passion. 'I just plan to stay happy!' she laughs. 'But really, just keep making music and play it to anyone that will listen. That's what makes me truly happy.'
'Setting goals and writing them down as a target helps,' Allegra says. 'Some of my goals have been simple things – like writing a new song that day, or writing three songs that day, to performing on a main stage at a festival or busking in a new area… and I just cross them out as I go!'
'Follow that dream, chase it down, wrestle it to the ground! What's the worst thing that can happen? Maybe it won't happen the first time, but keep trying until it happens!'