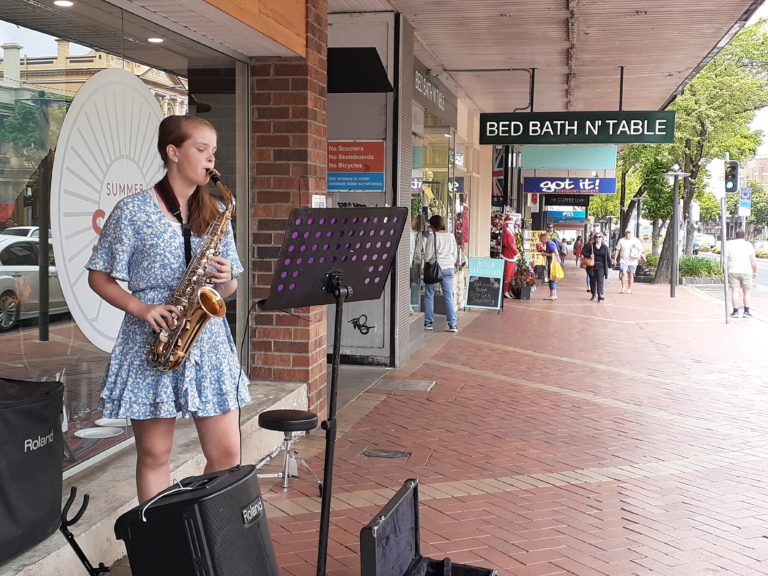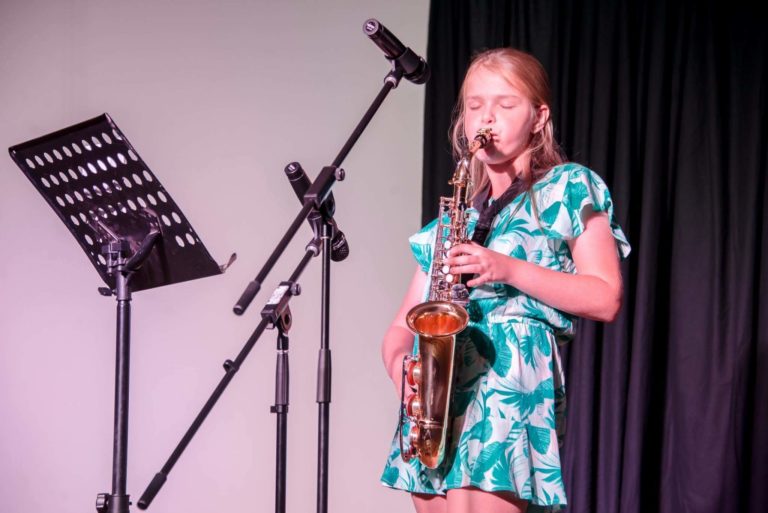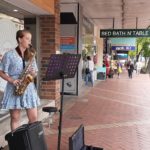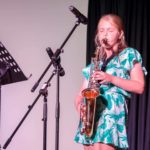 Teen Breathe chats to 13-year-old saxophone player Anabelle van Wyk about her exciting music journey so far.
Thanks to her passion for music and determined spirit, Anabelle can now call herself an Australian National Busking Champion. After winning the Primary category last year, she was also offered a scholarship playing the sax with the Sydney Youth Orchestra – but this didn't come without plenty of hard work and dedication!
What first inspired you to start playing music?
Right at the start of primary school I was desperate to play the piano, however there was only one music teacher at my school, and she wasn't taking on any more students. I also tried out for the choir at the same school, and didn't make it in. Eventually my parents found a piano teacher, who said that she would teach me as long as I learnt the recorder as well! My grandfather, who was very musical, had always wanted to play the saxophone but had never done so in his lifetime, and when my dad told me this I wanted to play saxophone as well.
When did you start busking?
Shortly after we had moved to the small village of Alectown, NSW, in 2017, we heard about a busking competition called the Australian National Busking Championships being held near where we lived, in Peak Hill. Having never heard about busking, we didn't know what it was other than that you played music on the streets. At 10 years old I decided to do it, without having any experience or idea what it would be like! I showed up with a saxophone, piano, guitar and just played… I even sang without a microphone or backing tracks! Every year since then, I have competed and learnt so much in the competition and from the other competitors! Luckily, with my earnings from busking, I now have a microphone, amp and all the other necessary equipment!
What's the most fun part about performing?
I have been performing for about six years and for me the most enjoyable part is just standing and playing music. I love being able to put smiles on people's faces and just to be able to inspire others.
Do you ever get nervous?
At first when I started performing I got quite nervous, but now I don't really anymore. I get a couple of butterflies, but when I step onto that stage it disappears and I just play. Funnily enough, the time when I get most nervous is after a performance!
How did it feel when you found out you had won the Primary category of the Australian National Busking Championships?
When I found out that I had won my category, I couldn't believe it! I was so excited and grateful! Having been the 4th year of competing in the competition, I had never won. More importantly, this competition has taught me so much and given me lots of experience and for that I am so grateful!
What's coming up for you this year?
I recently got offered a place to play saxophone in the Sydney Youth Orchestra's Symphonic Wind Orchestra. I will start playing there this year and I'm so, so excited! Being from a rural area, I didn't expect to receive an offer and I'm so grateful to have this opportunity! This has really shown me that if the dedication and commitment is there, your location doesn't matter.
What is your ultimate goal for the future?
While I haven't decided what I'm going to do after school, my ultimate goal is to inspire and encourage other young musicians from rural areas that may feel discouraged due to their location to stay committed and try out for anything and everything, regardless of any complications. Who knows what might happen!
What advice would you give aspiring musicians?
I would tell other aspiring musicians to stay committed but also play music for themselves and for the enjoyment of it. Don't just play to make others happy; play to make YOURSELF happy!