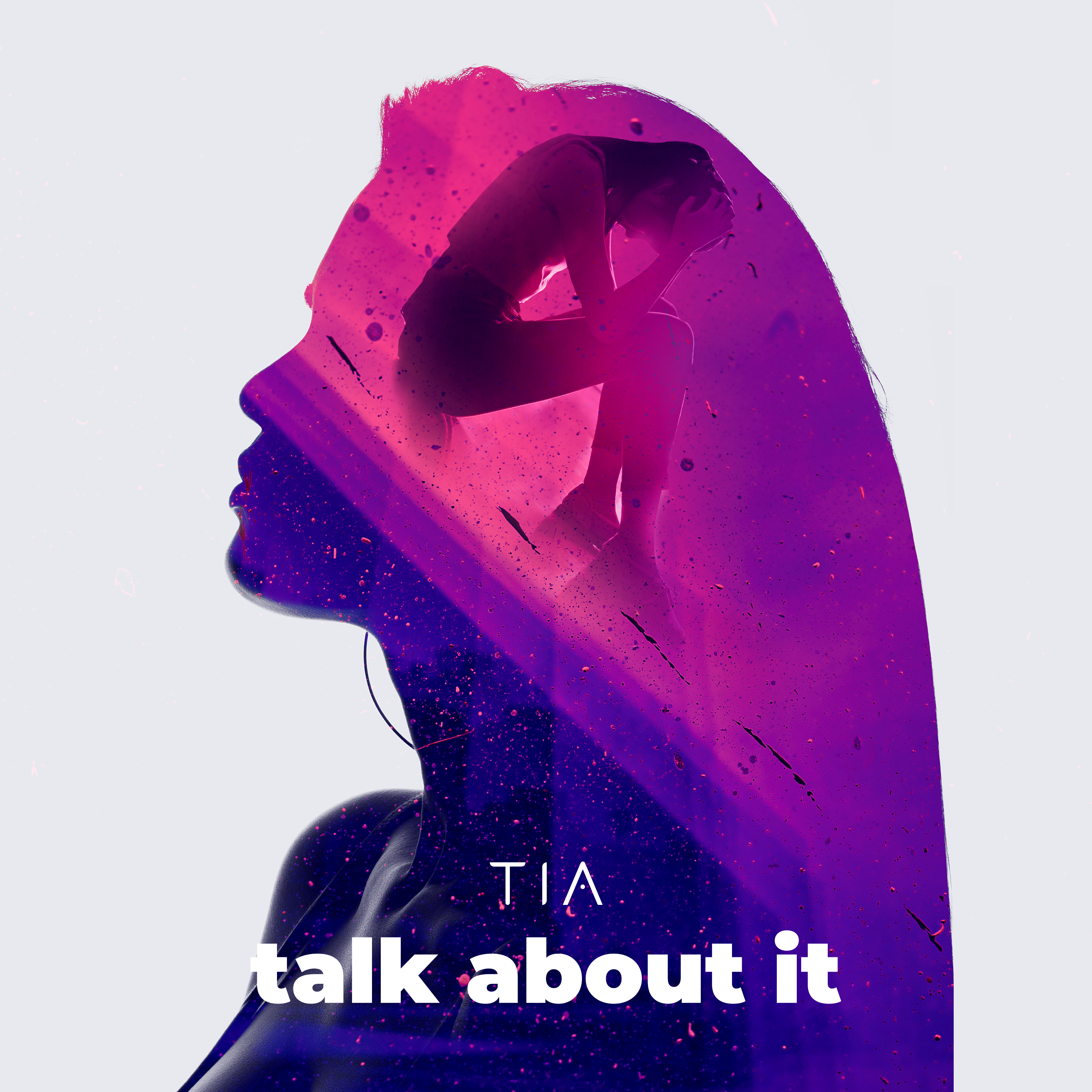 Teen Breathe caught up with Melbourne singer TIA after her whirlwind Aussie tour with Tones and I.
TIA, congratulations on your exciting new music career! This must be such a dream come true for you. What got you into music in the first place? We'd love to hear the whole story of you picking up music for the first time.
Thank you so much for giving me this opportunity!! I grew up being surrounded by Greek music. Having my grandfather around me and watching him play introduced me to music from a very young age. As I grew older the urge to pursue music grew stronger, I remember telling my mum at the age of 10 that I wanted to be a singer.
What musicians were your biggest inspiration when you were a child, and why?
When I was little some of my biggest inspirations were Miley Cyrus and Selena Gomez just to name a few, I grew up watching them every Saturday morning on TV. Looking back, I think I was inspired by them being strong and independent female leads. Another inspiration of mine was my grandfather as he showed an authentic love for music that still has not changed.
Where was your first performance?
My first performance was when I was nine at my old dance school – I was extremely nervous which is a bit of an understatement. I had all my family come to watch as it was my first ever performance and I just started crying and refused to go on stage. They assured me it was going to be okay that I could do it and gave me some tough love. I finally built the courage, started to walk up to the stage and tripped, played it off even though I wanted to start crying again and sang through my whole song. That feeling of relief after that performance is something I'll never forget.
Were you nervous the first time you performed? How do you feel about it now?
When I first started, I was a nervous wreck every time I had to go up and sing on stage, multiple people had to convince me. But as I kept pushing through with it, the nerves became manageable. To this day, I still get extremely nervous, but I feel like I handle the nerves better. I'll always remember this saying that I heard that has stuck with me: Nerves mean you care. From then on, that is what I try to remind myself.
How do you stay positive in an industry as competitive as music?
Like any industry there are ups and downs, but my focus is just sticking to what I am doing and not focusing on what other people are doing because that is when you get into your head. It's definitely hard and sometimes you can't help but compare but I try and focus on me and the direction that I am heading.
Are things changing in the music industry? How?
I believe there is a change in the music industry. A lot of people now are becoming involved in their projects and have more input, and I also see that women are making up more of the different roles of in the music industry. I also believe that music is forever changing because there is always something new to learn.
You've recently toured with Australian singer Tones and I – how exciting! What's your favourite story you can share about your time on tour?
Where do I even begin, I'm so grateful for the experience and the family I've made. We made many memories on this tour, but my favourite has to be the last show of the tour and being on that stage one last time. The atmosphere was indescribable, everyone was on that stage for that last song and the crowd was going crazy – it was amazing.
What does a day in the life of a touring artist look like?
When I was on tour for Tones and I, it was very surreal as I was at school during the week and jumping on a plane on the weekends. There were some very early morning starts which I had to get used to. I also needed to catch up on the work I missed when I got back. It was so worth it – I learnt a lot about touring with such an amazing and humble artist. It made me realise that this is what I want to do.
Has COVID-19 impacted your music career? If so, how are you dealing with it?
To be honest, with the recording music and studio side of things I have been quite lucky, but with the performing side of things, COVID-19 has definitely impacted being able to sing live which is hard. Knowing that it'll happen again one day keeps me going.
Your recent single 'talk about it' is truly powerful. Could you explain the meaning behind this song?
I feel we have all normalised hiding the pain away, pretending to be okay. Not talking about the negativity that consumes us. I want 'talk about it' to show even though we have lows and negative internal thoughts, that it is okay to have tough moments and it is normal to talk about how difficult things are.
Do you write your own lyrics? If yes, could you tell us about that process and what kind of messages you want to convey through your music?
I get to write with both my producers, Rob Amoruso and Alice Blake. I come up with a concept and brainstorm ideas and from the concepts, Rob makes a beat/vibe to write to and then we create a song. Messages in songs for me are most important as I love writing songs with substance and meaning. I love when my lyrics have deep, hidden meanings that makes people think about them and find their own interpretations that relate to them based off their own experiences.
What is the process for creating a song from idea to a single release?
Once a song is made, the business side of things kick in. The design of the cover art process beings and I am very lucky to have my cousin Alexi be in the industry. He is very talented, so that does help. Next, we decide on a release date, which then maps out when it will go live and what needs to be done in between that time such as distribution, marketing, and promotion. Then I nervously await the release date.
What makes you excited about the future of music?
I'm excited that the future of music is unknown, it can go anywhere and become anything which can be scary but also exciting at the same time. It is always evolving. I'm also excited about performing live and having the ability to express my messages and experiences on a stage.
Do you have any advice for any young aspiring musicians?
I know this is a cliché, but honestly staying true to yourself and not comparing yourself to others is key. It's difficult, especially now with the world of social media being part of everyday life, but always remember why you love music and what you want to achieve by doing it.
Listen to TIA's new single 'talk about it' on Spotify and follow her on Instagram @tia.music.official.