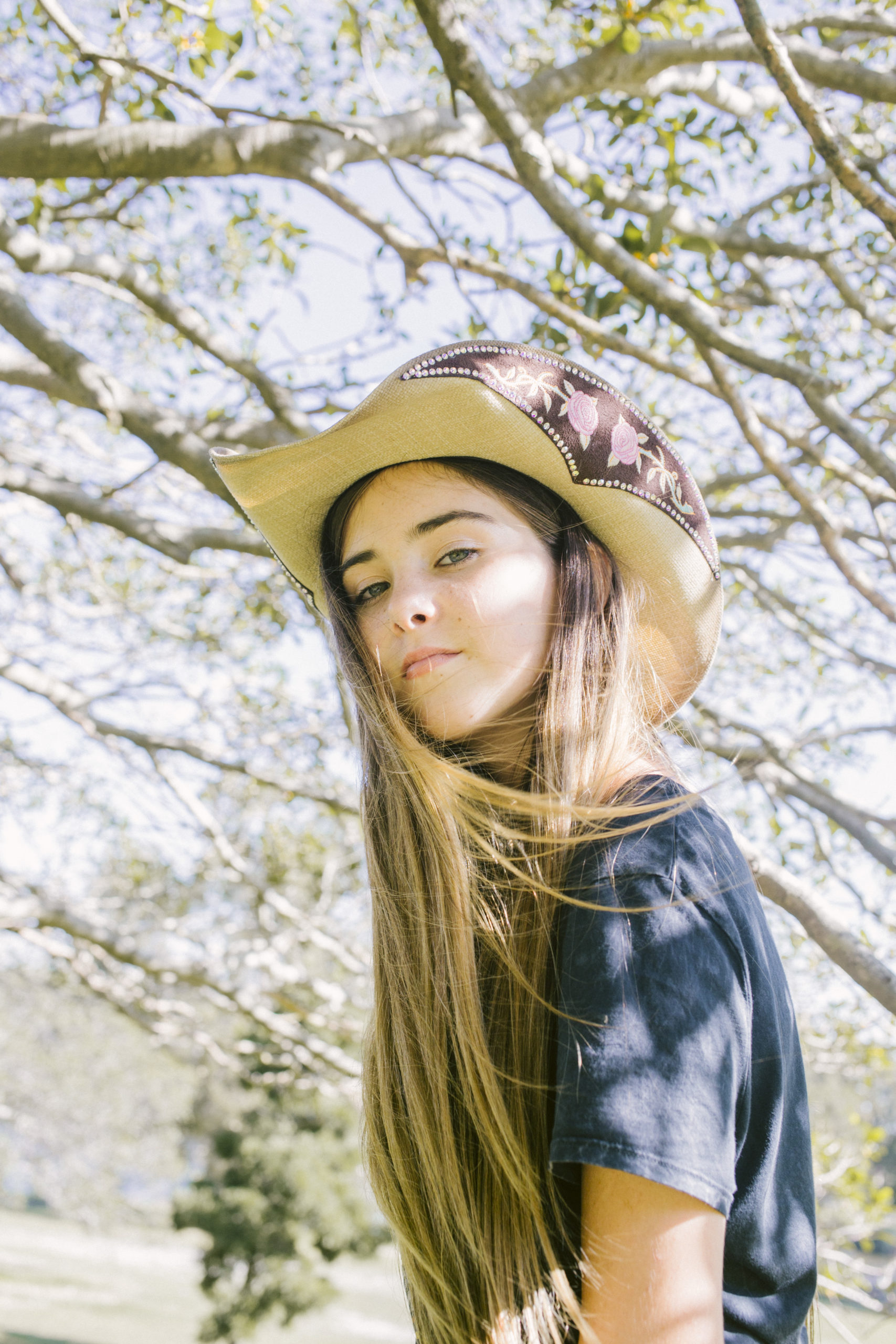 You might recognise Emmagen Rain, 13-year-old musician from Northern NSW, from the 2020 season of The Voice. She believes that age isn't a barrier to creative success, and with effort, practise, and positivity you can achieve your wildest dreams.
Emmagen, your music career over the last few years has been incredible! Now that you're 13, what are three things you have learned over the last few years of being a new performer?
I try to avoid reading or listening to anything that's negative or unkind. If I do see or hear those kinds of things I don't take it to heart as I am aware that if I do it will bring me down and makes me question myself and my right to be doing what I'm doing, so I really try not to listen to negative talk.
Always try and give out good energy while performing, because if you're not feeling it the audience can tell.
I know if I'm well prepared then I can handle anything that comes my way. I've learned that a lot of surprising things can and do happen, but if I'm mentally prepared for this and know my material well I can just go with any spontaneous circumstances that may happen.
Tell us about your songwriting journey so far, and what are your songwriting goals in future?
The first time I remember writing a song with a melody was when I was around eight years old. I was inspired by The Cranberries' song Zombie and wrote a song about social injustice and choosing to do good in the world. I didn't write full songs back then, but there were choruses and verses.
My song writing processes have obviously developed over the years – I have more life experience now so I have a lot more things to talk about. I also write on my piano now which makes it a whole lot easier to get the music out. I've been practising a lot and I've done a lot of co-writing with many talented people in here in Australia and the United States.  At the moment my songwriting dream is to write with Finneas O'Connell and Noah Cyrus.
Were you nervous the first time you performed? How do you feel about it now?
I was really nervous the first time I performed, I was eight and it was at my singing school's end of year concert. Midway through I forgot the lyrics and started crying. My gorgeous singing teacher Danielle mouthed the words to me and the entire auditorium started clapping to the song, encouraging me. I recovered enough to finish the performance.
These days after years of eisteddfods, busking, open mic nights, festivals, and competitions I don't really get that nervous. I still feel butterflies, but as soon as I step out on stage, the nerves transform into excitement.
What musicians were your biggest inspiration when you were a child, and why?
I think my biggest musical inspiration growing up was Miley Cyrus. I loved her tone and voice and adore the message of personal power and the way she puts her heart into her music. I love that Miley speaks her mind even if what she has to say is unconventional or unexpected. I also loved Justin Bieber – Mum bought us VIP tickets to his Purpose Tour concert which was the total highlight of my life at nine years old.
What are the benefits of remaining positive in the madness and competition of the music industry?
I think the main benefit of staying positive in the music industry is I can stay true to who I am and my individual journey.  If we take on too much of what others say, or see others as competition, it could be distracting and create self-doubt. I didn't see the other Voice artists as competition, which might sound strange as it was a competition!! I absolutely loved getting to know them all and may have missed out on that if I did.  I think if we shine then we encourage others to do the same. In the industry I meet and work with a lot of different people and it makes for a more creative work environment if the energy in the room is positive.
What's the biggest stigma about being creative? Why do you think people should follow their creative dream, whatever that may be?
Mmmm, I can only answer this from my time on The Voice. There was talk on social media that I was too young to be on an adult singing show. I believe that age isn't a barrier to being creative and I hope me being the youngest on the show inspires others to follow their dreams regardless of stigmas! One of the best things about being creative is it's as much fun as it is work. I truly believe if we do the put in effort and become really skilled at something, we can live our life doing what makes us happy.
Who is the coolest person you have met on the road?
I've been fortunate enough to meet many cool and talented folks! Yet I would have to say the coolest person I've met is Delta Goodrem. She is really kind and wise, and understood me really well. Having said that, Team Delta were all really cool, we were an instant family and I love them all. It was pretty surreal seeing The Veronicas on set! They wished me luck just before my playoff performance, which was so amazing as I absolutely love them.
What's the best thing that happened to you in the last year?
The Voice was my 2020 highlight, and before that I got to go to Nashville, Tennessee to write and record at The Blackbird Studio. I also won the 2019 World Karaoke Tour Junior World Singing Championship in Las Vegas, Nevada. Those were the biggest things that have happened to me.
What's your plan for building your dream into a bigger career?
My plan for the future is to release more music. I'm back in the recording studio next week to work on my third single with an array of talented co-writers and producers. My big dream is to make music that resonates with people and I want to be a positive voice of empowerment.  I dream of travelling the world, selling out arenas, headlining world tours and festivals. I can't wait to spend more time in Nashville and Los Angeles (when the Covid situation eases of course), and collaborate with other artists, talented producers and songwriters in fire recording studios.
Photography Tiff Williams