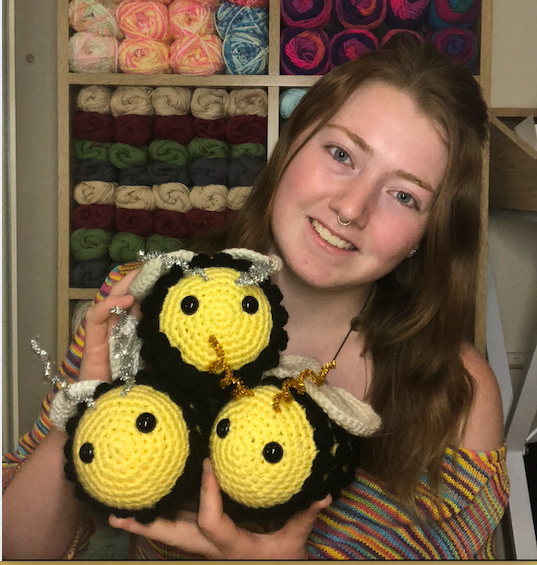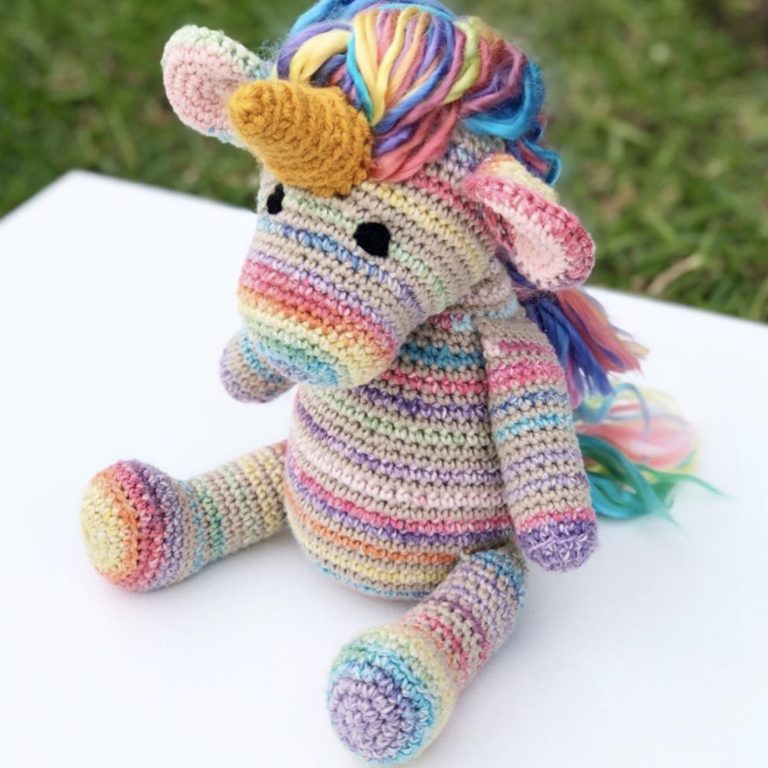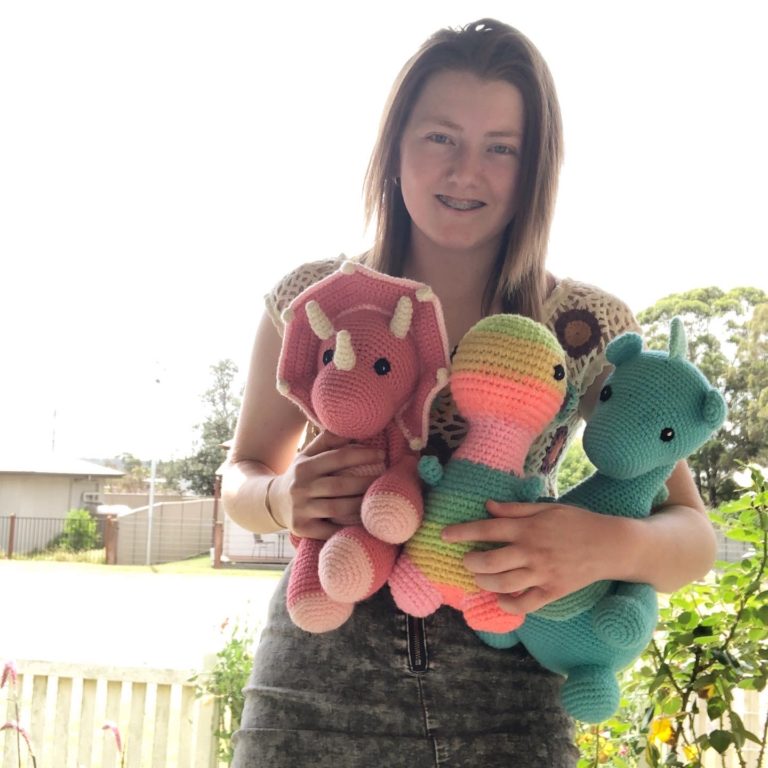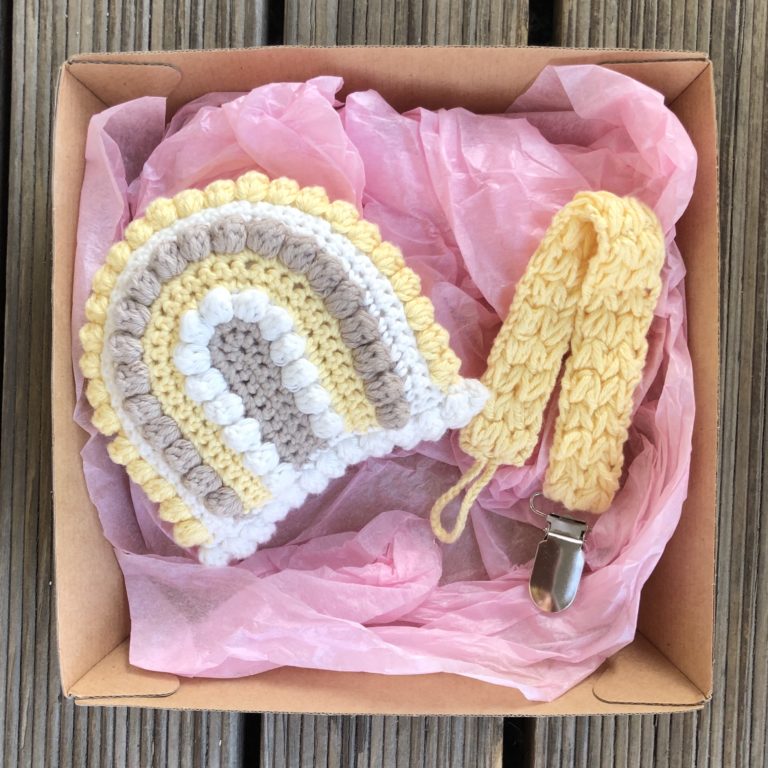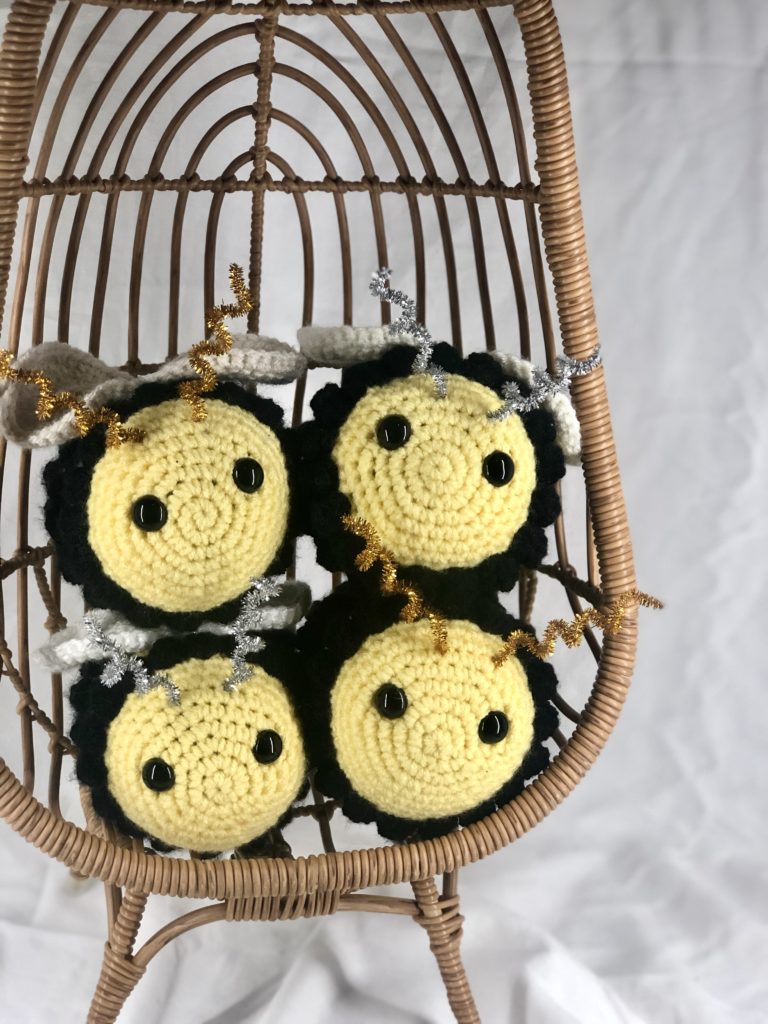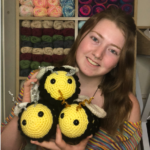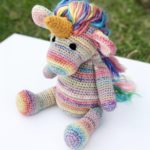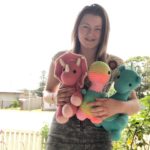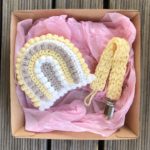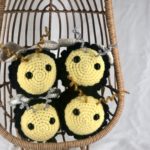 We caught up with crochet queen Maighan White to talk about her creative business venture, Crafty Baby Bumps.
Maighan's mum first taught her how to crochet over a decade ago, and at seven years old, a passion was ignited. Now 17, Maighan has harnessed that passion to create her own business making and selling her crafts. On a quick scroll of her Instagram account @craftybabybumps, you will find a colourful collection of crocheted creations – from toys and accessories, to beanies and blankets.
Before Crafty Baby Bumps, Maighan had been working hard making and selling her handmade items to raise money for charity, setting up stalls out the front of shopping centres and raising over $1,300 for the Starlight Children's Foundation! After a few years of fundraising, she was ready to grow her business. In year 12, she took her talent and turned it into rainbow rattles, boho baby bibs, soft stuffed animals and pretty pillows – alongside studying for her HSC. Talk about hard work!
Maighan may be a whiz at crochet these days, but her talent started from humble beginnings. 'I remember the very first project I ever did was a small blanket for my grandma. It felt like it took so long to create, and remembering back now, it definitely wasn't the prettiest thing I'd seen! We all have to start somewhere though, right?!' Maighan laughs.
When we asked her what the most fun part of starting her business was, she could hardly choose a favourite! 'Firstly, spending hours in different craft stores looking at all the different yarn, and planning a project that I could make with it all! The second thing would be scrolling through Pinterest to find different crochet patterns, and inspiration for my next project. I also really love taking photos of my products. And finally, my most favourite part of creating my own business is using Etsy and attending markets to display and sell my items. I love seeing them go to new homes where they will be loved!'
Though there is so much to be excited about with her business, it hasn't all been an easy ride for Maighan. She has struggled with sharing her business with those around her, as they haven't all been supportive. Despite this, Maighan continued to follow her heart, and now spends most days keenly crafting to fulfil the many orders she receives!
Crafty Baby Bumps is growing pretty quickly – so what does Maighan plan to do next? 'My long-term dream for my business is to be running it full time. I would love to be crocheting and working on my business from home through the week, and then attending markets most weekends,' she says.
Finally, Maighan has some words of inspiration for anyone reading this who might have a dream of starting up their own business:
'I'm definitely not an expert, but from what I have experienced so far, I would say just do it! Don't put it off like I did for a while, go and do it! Take it one step at a time, and take advantage of people who have already made it with their business and are willing to help. I have seen some really great videos on YouTube on running a business. I would also say collaborate with others. Exchange your products for promotion, or for professional photos to help get your name out there! And finally, ignore the naysayers!
Go and start now, you can do it!'