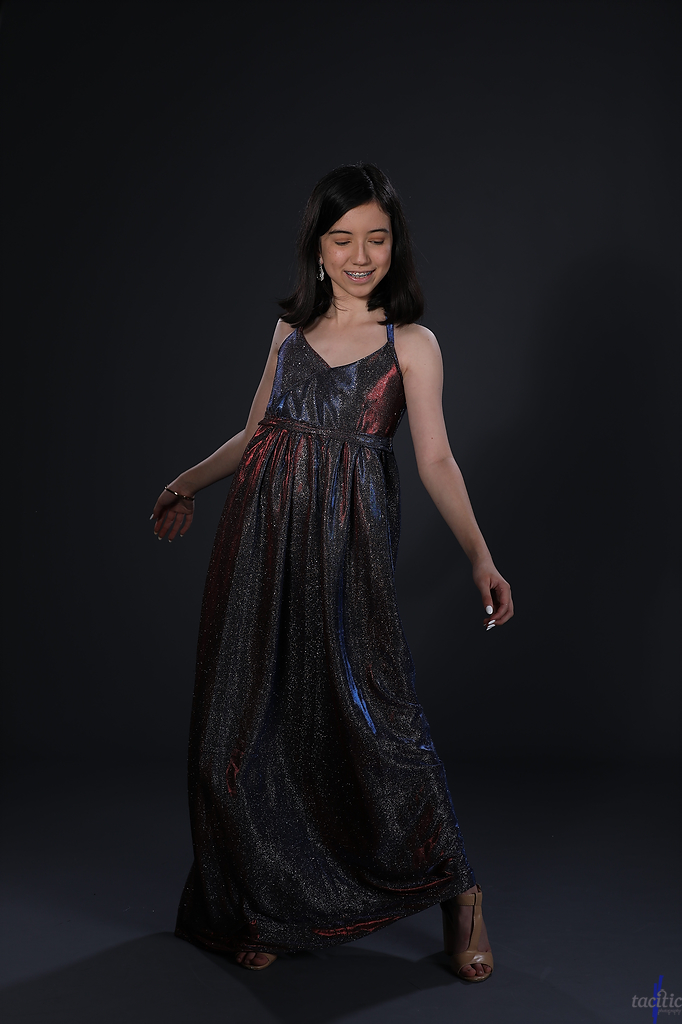 Teen Breathe speaks to Deanne Groom, 15-year-old aspiring fashion designer who's determined to make her dreams a reality
She has wanted to create beautiful outfits since she was an eight-year-old sketching designs in her Top Model books. Last year, Deanne decided to get a sewing machine, teach herself the basics from YouTube, and give the real thing a go.
Drawing inspiration from Chanel's seasonal runway shows, fashion-themed TV shows like Project Runway, and her own personal style, Deanne starts the process by sketching ideas onto her notebook before taking her designs to the sewing machine. A creation can vary from an inventive jacket to a garment featuring her favourite houndstooth print, but each one is unique. "I always try my best to think outside of the box, and this includes not just making your average pair of jeans," says Deanne.
When asked about her role models in the industry, Deanne talks of her family history in fashion. "My grandmother was a dressmaker," she shares. "I would like to follow in her footsteps and be a fashion designer." Another one of her inspirations is fashion legend Karl Lagerfeld. "He created many iconic moments and fashion trends … he was even responsible for creating Chanel's iconic double C logo," Deanne excitedly explains.
How does she plan on making her dream a reality? Well, she is currently working hard in her year 11 VCE textiles classes, which she says challenge her, push her to improve her skills, and further her knowledge of sewing, designing, and textiles. With hard work and a keen willingness to learn, Deanne's ultimate dream is to make it to a fashion school in New York City and join the ranks of top designers around the world. "It won't be easy, there may be many challenges involved, however, it's all part of the learning experience," says a determined Deanne.
Deanne wants anyone with similar dreams to know that "it's never too late to start." If you can combine a good attitude with a drive to learn and a healthy dose of self-belief, you're already on the way to achieving your wildest dreams.