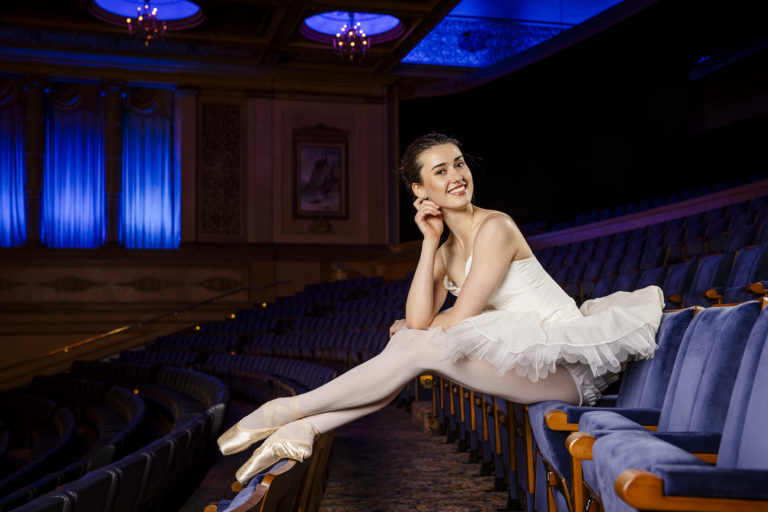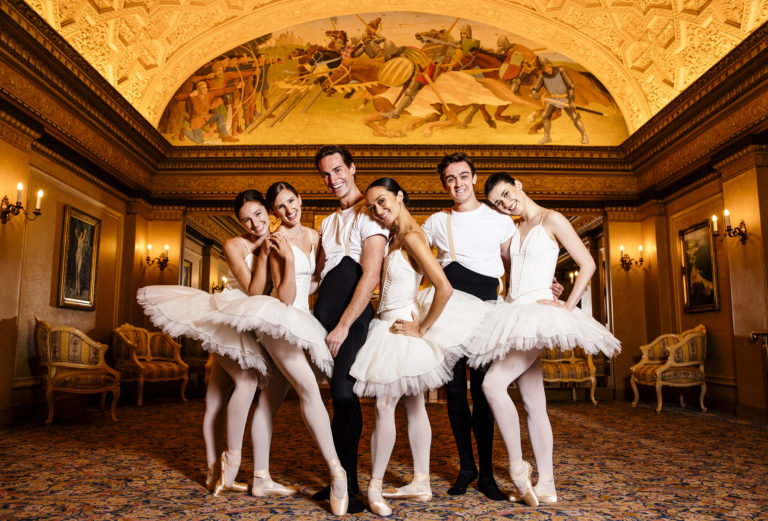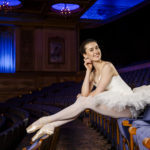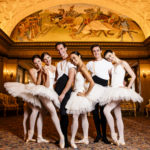 Meet Serena Graham, the full-time ballet dancer who is leaping from strength to strength.
How did you first get into ballet dancing?
My dancing story began at four years old. My family moved from Sydney to Switzerland and it was there I discovered my love for dancing. A childhood friend of mine had described her ballet classes to me; I thought it looked like so much fun and I began attending a class, one hour a week. I was four when I first performed on stage as a 'Raindrop' in a beautiful powder blue tulle dress!
Talk us through a typical day at ballet school.
A typical day at The Australian Ballet School consisted of half a day of dance and half a day of academic work at The Victorian College of the Arts Secondary School (VCASS).
My day began with a 5:30am alarm after which I'd do my hair and dress, pack my lunch and then take a 50-minute (or longer) train ride into the city. While at the ballet school I was lucky to live at home with my family. Despite sometimes dreading that early alarm, I did not mind the long commute as it gave me the time to enjoy my breakfast, finish homework, have a nap or just appreciate the time I had to sit, listen to music and chill-out before the big day ahead.
Ballet class would commence at 8:30am and we would dance until midday, with a 15-minute break between classes. After lunch, I'd wander down the street to VCASS to join other students like me who were passionate in their specialty areas such as gymnastics, tennis, circus, music, or diving. We would all come together at VCASS and complete our academic studies from 1:30–3:45pm. Twice a week after the academic classes, I would head back to the ballet school for either a contemporary or character dance class before taking the crowded train home. Often, I would not get home earlier than 7:30pm. The days were long, but I absolutely loved it and even when I was tired, I never forgot how lucky I was to be there.
What's the most fun part about dancing with The Australian Ballet?
Every day I get to get up and do something I love, and I am very grateful that this is my life. There are so many aspects that are fun about dancing with The Australian Ballet. Firstly, my fantastic friends I dance alongside each day make it a wonderful experience. I find the challenges of dance exhilarating. It's so cool to wear pink tights and a tutu as my work uniform and get to dress up in character as part of making a living! In a normal year (ie in the absence of COVID), I love going on tour and bringing different ballets to different cities of Australia and the world.
How do you make sure you're always on top of your game?
Preparation is key – both mental and physical – irrespective of whether it is a show, rehearsal or class. Before a show I like to make sure a clean pair of pointe shoes are sewn and broken in. And I always go over notes and corrections beforehand to calm my mind and continue building and growing as an artist. Sometimes I write in my journal my corrections and things to reflect on after a long day of ballet. As always, good fuel is necessary to ensure your body has the stamina for each day.
Also, it's so important to schedule recovery time. While I love to push myself with extra Pilates and gym to support my ballet, I find it equally important to put time aside for rest and to recover to stay on top of my game. I like to make sure I get enough sleep and eat well. Often after a long day on my feet, an ice bath is just the thing for muscle recovery!
Do you ever struggle with nerves, motivation, or confidence? How do you pick yourself back up when these feelings strike? 
I sure do! I think that's part of being human. Those feelings often creep up – I think it's all part and parcel of working in such a physical and psychologically demanding industry. When I get nervous, particularly before a show, I find it helpful to remind myself that I am nervous because I care about what I'm about to do and then I am able to transform those nerves into a feeling of excitement. If I feel a bit shaky with nerves, I quiet my mind and practise 'breathing into the floor', grounding myself and being aware of the space around me.
I love to keep motivated by setting goals, watching other dancers online, or admiring my wonderful and talented peers. For my confidence I always remind myself: a) the reason I first started dancing is the immense joy dance brings me, b) to try and never compare myself to another dancer, and c) even though it sounds cliché, if in doubt to 'fake it until I make it'.
What is your ultimate dream role?
That is a wonderful and tricky question to consider as I have so many dream roles. The first few that jump to mind are Odette from Swan Lake, Nikiya from La Bayadère, and Juliet from Romeo and Juliet. And as a taller dancer, I would also love the challenge to perform Kitri in Don Quixote.
How do you unwind and de-stress after a long day of rehearsing?
I enjoy giving both my mind and body a break from dancing. For my body, it would be chilling out on the couch or going for dip in the ocean (if it's warm enough). For my mind, it would be either watching Netflix, reading, or journalling about that day.
What do you enjoy doing in your spare time?
I love getting up to any sort of physical activity – recently I've discovered bouldering/rock climbing which is fabulous fun! I also really like skateboarding to and from work, and taking our family dog to the park when I'm at home. Spending my free time hanging out with friends and enjoying board game nights with my family are also top of my list of fun things to do when not working.
Serena has been nominated for the Telstra Ballet Dancer Awards. To vote, visit www.telstra.com/ballet