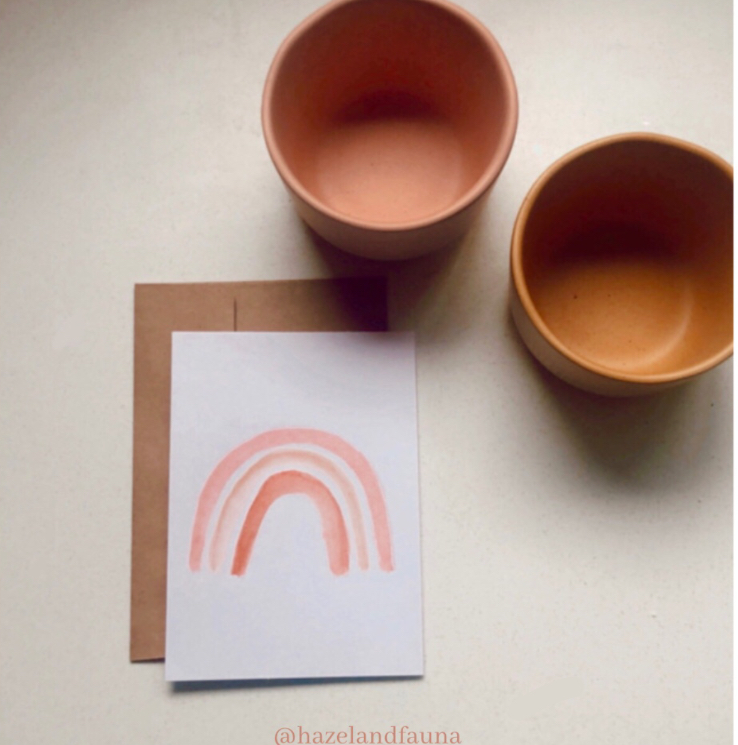 13-year-old Ella from Hazel and Fauna tells us about how she started making cards and gift boxes for family, using calligraphy and illustrations. Her creative concepts soon exploded into a nation-wide business.
What inspired you to start your business?
All my life, I have loved creating handmade items for friends and family. I was 12 years old when I began my business. My aunt gave me the idea that I should sell my cards, so I started doing so! I create handmade cards and gift boxes; I love using different styles of calligraphy and illustrations for each of my designs! I sell mostly on Instagram and hoping to set up a craft market stall when quarantine is over. It has been an amazing journey so far, and I am so thrilled with all the support I have gained from not only my family but also friends!
What was the most difficult thing about starting up?
The most difficult part of starting my business was making sure that everything I put out there was to my best ability. I would never want to put something online or sell anything if I am not happy with it, so a lot of time and effort went into designing and working on how I wanted everything to look as well as each of my designs!
What's been the most fun part?
I absolutely love being creative and trying new things so making a logo, sorting out packaging and taking photos of my products was so much fun! It gave me a chance to use my creative side more than ever and I really enjoyed doing so.
I enjoy and love making each order personalised to each of my customers. If it is just the packaging or just a little note inside saying thank you, I love personalising each one and making sure it has that handmade and heartfelt look!
Who has been the most help for you?
My friends and family have supported me so much, but more than ever my mum has helped me heaps! Even at the start when I just sold to family or family friends, she would always help when working out payment and packaging details. It was a lot of help and I'm so grateful for that!
What new skills have you learned?
I have learnt how to manage my time and be more organised! It is key to when you want to start a business that you stay organised with orders and being able to send them out to customers as soon as possible! I have improved on that and it has been so useful for when I need to send orders out, or for when I am completing them.
So, what long term goals do you have for your biz?
A long-term goal is to expand to selling at a market and having a larger range of products. Unfortunately, because of the circumstances in Victoria at the moment I obviously cannot sell at markets but hopefully I can achieve that goal sometime soon!
What advice do you have for other young people who have dreams of starting up a business?
Just go for it! I was certain at the start that no one would purchase my products or be interested but trust me, you will get so much support from your loved ones and the hard work will always pay off! You can do it!
What do you love doing in your free time?
Aside from running my business I love spending time with my friends and family and playing with my pet bunny Pepper. I also love drawing and doing watercolour paintings of him!