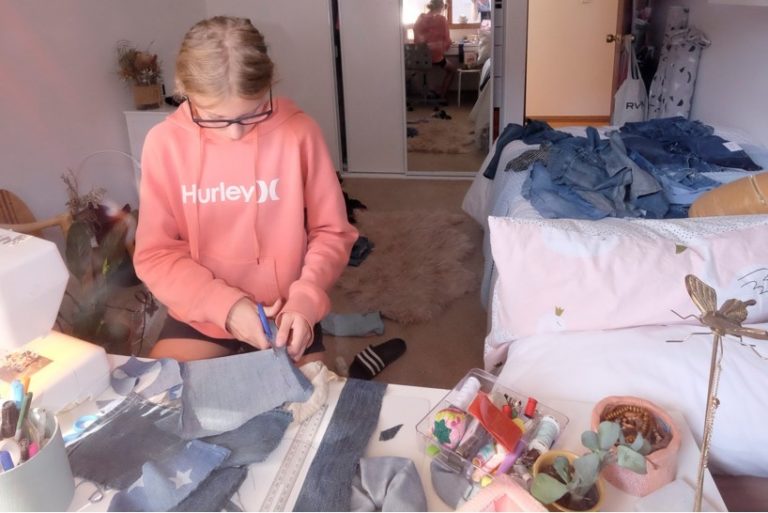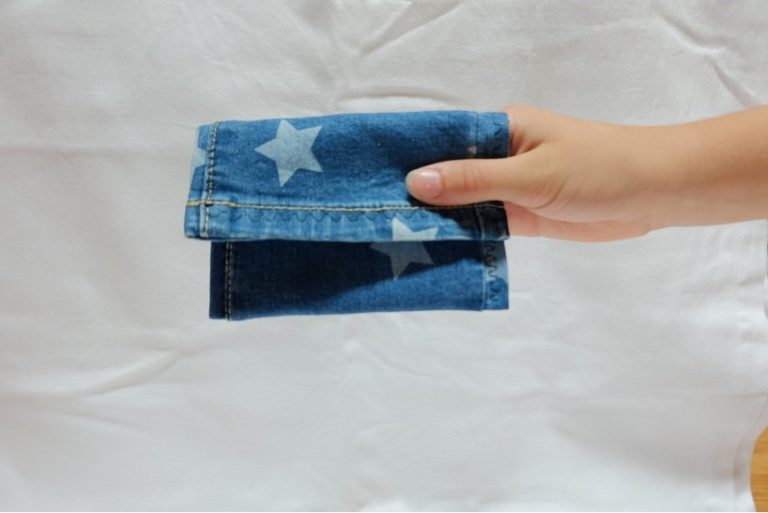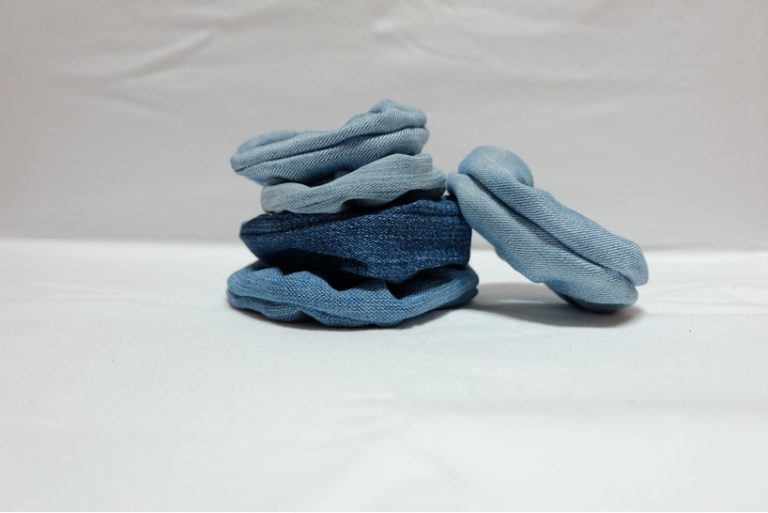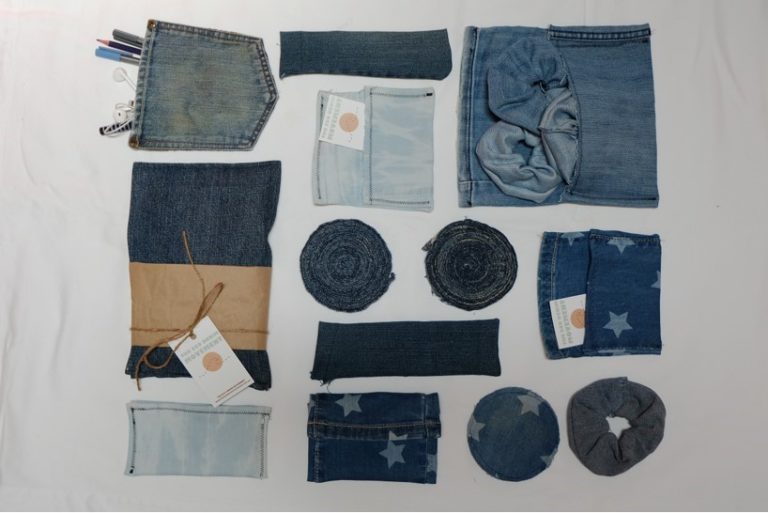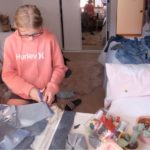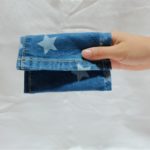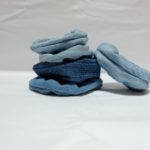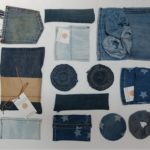 Teen Breathe catches up with Hannah Smailes to talk about her clothing shop, The Eco Denim Movement.
facebook.com/theecodenimmovement
Describe what you create in your business.
My business is called The Eco Denim Movement. I source denim from op shops all over Adelaide and locally from family and friends. From this denim, I put tags on most of the items to resell at markets or online store, and then repurpose the remainder. Some of the pairs of denim jeans and shorts I get may not be in the greatest condition, nor very saleable, so I try give them a new life. So far, I've tried turning old denim into scrunchies, little purses, clutches and wheat bags. Everything that I make is crafted within my home using locally sourced materials.
What inspired you to start up The Eco Denim Movement?
I have always had such a strong passion for business and using this to change the world. For as long as I can remember, I've been coming up with ambitious little business ideas. The Eco Denim Movement was the fourth business I've founded. Aged 14, I built this business on three strong passions of mine; business, op shopping and saving our world. In year 7, I did a project on the cotton industry, learning about the ethical issues and all the dirty secrets in the production phases of cotton. As I worked on this project, it was becoming more and more clear just how much water was required to grow cotton, the main component of denim. What shocked me the most was that a single pair of jeans takes around 10,000 litres of water to produce. This is the equivalent of 33 full bathtubs!
I've always been a big op shopper and the amazing branded surprises that I find hidden away at my local Salvos or Vinnies never cease to impress me. There is so much incredible stuff at op shops and it has always been on my mind to resell these things to give people of a bigger market a chance to buy affordable, second hand clothes. When I decided to start turning this idea of selling my great op shop finds into a real business, I thought about the way that I could also use this to raise awareness about the water crisis in our world. I decided to give this business a strong focus on water conservation and now also donate 20% of profits to countries facing water scarcity.
What was the most difficult thing about starting up?
Probably the most difficult part about starting my business was managing on such a tight budget. There were a lot of expenses involved in starting up; buying and sourcing all the pieces of denim, getting all the gear required for my market, purchasing my domain and market stall fees. I'd applied for a council grant for $1000, so it was a bit underwhelming when I only received $285. While I was still very, very grateful, it did make it very difficult to purchase everything needed and I had to make an investment out of my own savings. In a way, there were perks to this and it meant that I had to be much more conscious about the purchases I was making and cut some things out of my shopping list that I didn't 100% need.
What was the most fun part?
I absolutely love graphic design so it was so fun designing my marketing resources and doing the branding. Starting this business also opened up so many doorways for me and helped me meet some incredible people.
What do you still enjoy working on?
I love getting creative with rejected denim and trying to come up with cool new ways to repurpose it into stuff that people will love. Making contacts and supporting other local small business and the fight against our water crisis is also really enjoyable. It's great to know that I'm making a positive change in our world and trying to inspire others to do so as well.
Who has been the most help for you?
I had the amazing opportunity to be involved in the Youth X program, Australia's very first startup accelerator for school aged entrepreneurs. One of my teachers sent me an email one night, literally a few days after I'd applied for my council grant and founded The Eco Denim Movement, asking if I'd be interested in applying for this course because she'd heard that I'm keen on business. I read through the application criteria and was completely stoked with the program so quickly put together an application video. Fortunately, I was selected to be sent over to Brisbane for the bootcamp where I made so many useful connections and met a whole heap of people who have inspired me and given me advice on my business. Later on, I found out I'd got through to the 2020 program, so hopefully I'll continue to learn more over the year.
Describe the new skills you've acquired on this journey.
I've definitely learnt about the importance of networking and meeting other like-minded people who can end up connecting me to some super helpful sources. When I was in Brisbane for a small business bootcamp, there was a big focus on networking, so I had the opportunity to pitch my idea to so many people and get involved in a lot of networking. Also, marketing has been a really important new skill I've learned. It's really important to know and understand your target audience and marketing is such an essential way to get their attention.
So, what's the long-term the plan you have for your business?
I really want to get in touch with some bigger denim retailers and brands to do some collaborations and get some new repurposed denim lines up. I've got so many awesome ideas and ways to turn unwanted denim into cool everyday items and collaborating with bigger denim brands will not also give me a big source of denim but also prevent heaps of waste. Big denim brands end up sending A LOT of clothing off to landfill each year that hasn't quite met their expectations or may have some little defects. Our world can't handle all this waste!
What advice do you have for other young people who have dreams of starting up a business?
JUST GO FOR IT! No one is ever too young to start a business. A lot of the time, people can't believe that I've started a business, but that's because young people in business hasn't become generalised yet. So many people feel like they are not skilled enough or don't have the brains to start a business, but that's okay! All you need to start a successful business is determination, ambition and a whole lotta passion. If you are that passionate about something, go out and do it because no one can make the same change you someday could. Every single person on this planet has a purpose and they were put here because they would make the world just that little bit of a better place. We have so much power and so many opportunities in our life at this time in history to really chase our dreams, so if you have a business idea please just go for it!