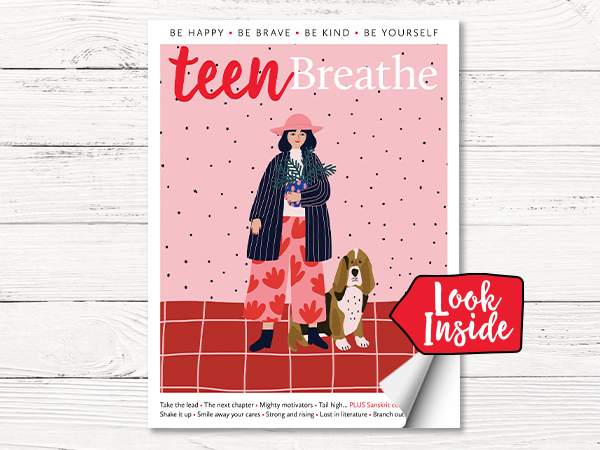 Bundle up, winter is officially here! We love this time of the year, as no excuse is necessary for layering up in cosy knits, having movie marathons and slumber parties with friends, and drinking hot chocolates by the fire. All of which are made even better with the new issue of Teen Breathe, packed with tonnes of entertaining activities!
Pop some leggings on, grab your mat and get your tail high with our step-by-step instructions on the popular yoga position 'downward-facing dog'. Shake it up and get your creative juices flowing with our reading challenge, or take steps towards Oscar-winning glory by sketching your very own film storyboard. It may be winter, but there's always a way to see the sunny side of any situation with our articles 'Smile away your cares' and 'The bright side'. Plus make healthy, happy eats for school lunch, learn to own your mistakes and more.
It's all in this issue of Teen Breathe!
Buy this issue
Subscribe