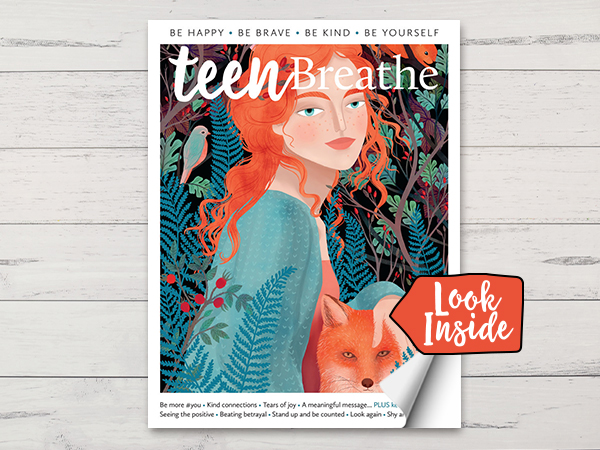 This time of year can be quietly magical, don't you think? The sun sets sooner, giving you plenty of time to catch up with your family in the evening about your English speech, watch that new release movie you'd been anxious to see, or even binge on a few extra chapters of your favourite new book.
Autumn is synonymous with warm cosy blankets, cuddles with your four-legged friend and endless cups of tea, and we hope you find this issue of Teen Breathe a harmonious accompaniment. If you're currently going through a rough patch with close friends, we think our articles 'Beating betrayal', 'Hang in there' and 'Blanked' could help get you through. Look at the world anew by taking a more mindful approach to your daily walk and see life's silver lining.
Of course, we have some yummy baking recipes for you to try whipping up on a rainy afternoon and show the important people in your life how much you care about them by writing handwritten notes using our bonus keepsake cards.
There's a lot to love inside this issue, so find a comfy spot to pop your feet up and enjoy!
Buy this issue
Subscribe