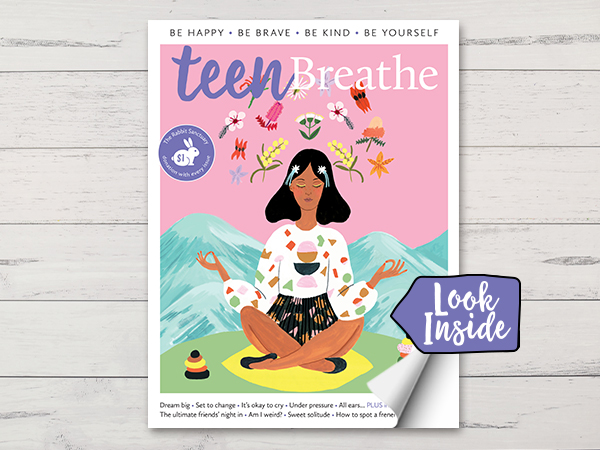 This year seems to be flying, doesn't it? With the hectic start of a new school year, plenty of assignments and extracurricular activities keeping you busy, the latest issue of Teen Breathe is here to remind you to pause, take a breath and find your inner calm. Sometimes the easiest way to do this is by making time for yourself and revelling in sweet solitude. After all, being alone doesn't have to be lonely.
While you're making yourself a priority and finding moments of self-reflection, why not channel your energy into making your dreams a reality with our tips on how to work towards your future goals? This issue is also packed with fun ideas for the ultimate friends' night, plus our favourite board games you'll want to have ready for some side-splitting entertainment. Why not try your hand at making our tasty recipes during your get together (candied pistachios, crostini and hot cocoa to boot!).
We hope you enjoy Teen Breathe!
Buy this issue
Subscribe