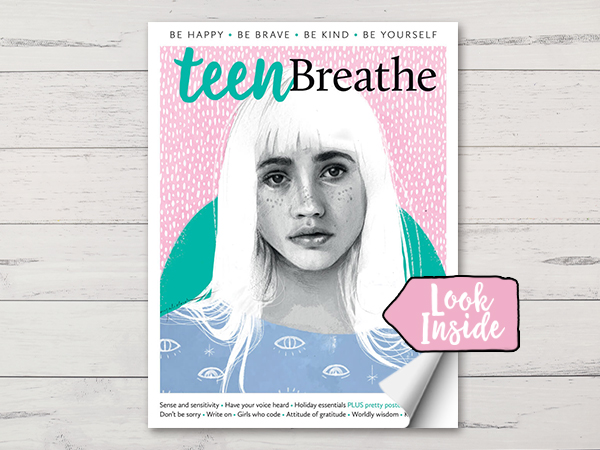 As the year winds down, it can feel like time speeds up, with final exams, school holidays and fun, social events just around the corner.
In this issue of Teen Breathe, we want you to take a deep, mindful breath so you can approach the hustle and bustle with a clear mind. Start by trying some relaxing yoga exercises and Ujjayi Pranayama to reduce stress and anxiety.
We've packed plenty of fun activities inside, plus bonus postcards, perfect for sending to your friends when travelling or venturing out on summer adventures. Speaking of trips – Teen Breathe has you covered (literally!) with top tips for how and what to pack in your suitcase.
All this and plenty more in the exciting new issue of Teen Breathe.
Buy this issue
Subscribe