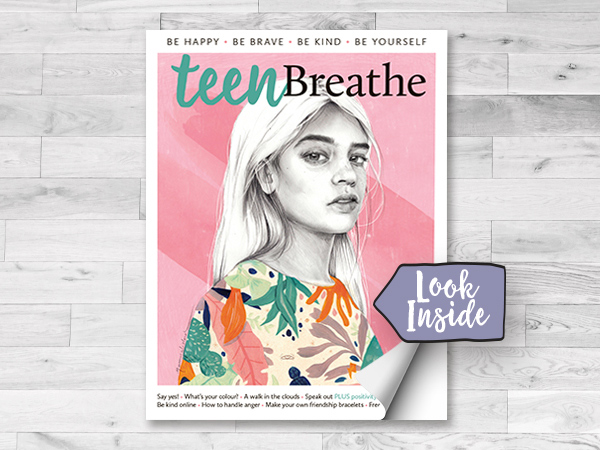 In this issue we encourage you to stand up for yourself and start believing in your incredible potential. Start by learning how to silence your inner saboteur, spread your wings and fly free from fear, and step outside your sibling's shadow.
Get your craft on with our step-by-step guide to making friendship bracelets, create your own origami crane with our pretty patterned paper and meet one of our eco warrior readers working to help save our oceans. If you're feeling peckish, there's lots of recipes for energy-packed treats.
Plus learn tips for confident public speaking with this issue's bonus positivity palm cards. All this and much more in the latest issue of Teen Breathe!
Buy this issue
Subscribe