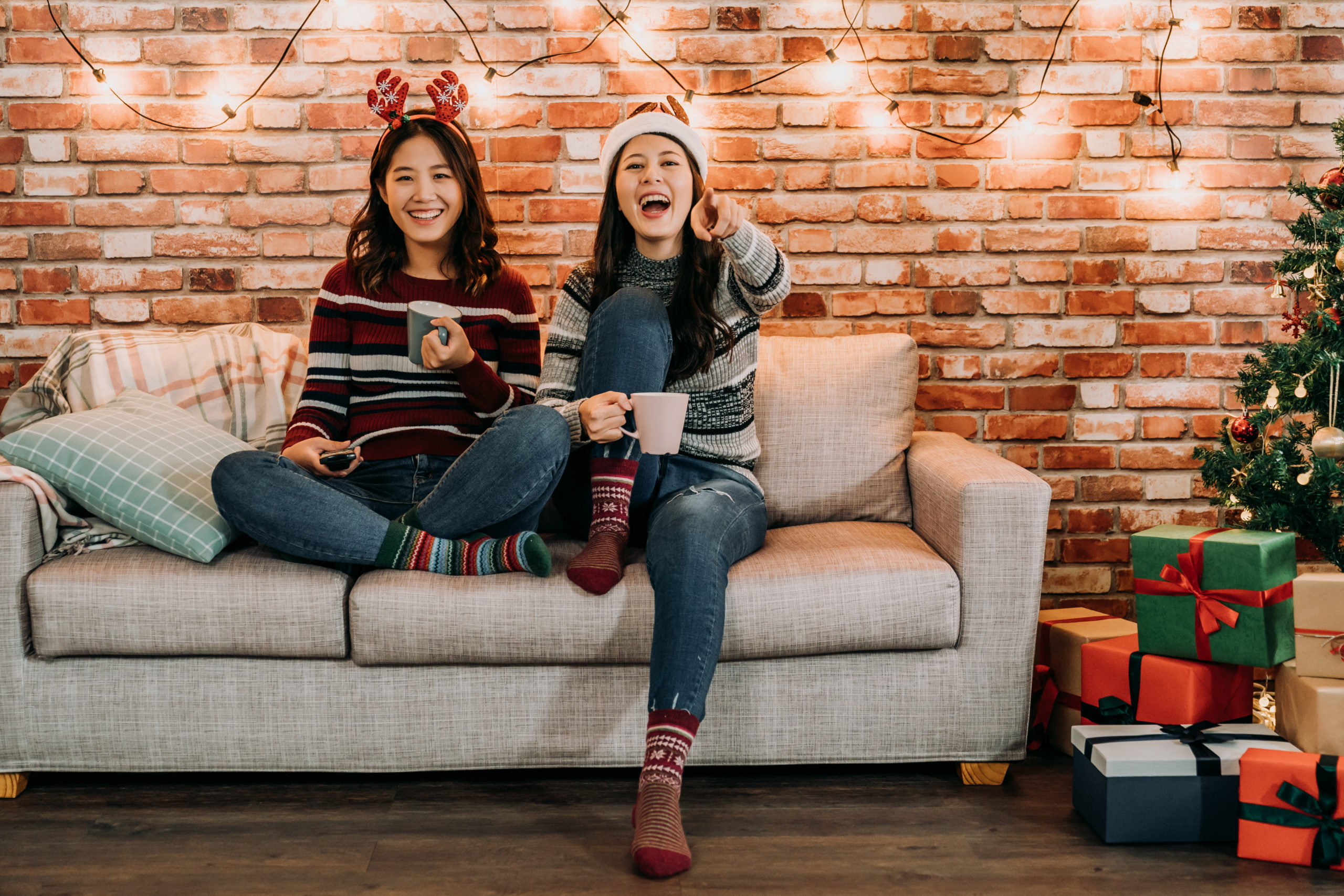 There's no better way to get into the holiday spirit than getting comfy on the couch and putting on a Christmas movie – accompanied by a big bowl of popcorn, of course! Have a movie marathon at a sleepover with friends, or enjoy some precious family time watching a holiday-themed delight. From timeless classics to more recent festive films, here are our picks.
Elf (2003)
Rated: G
Buddy has been raised as an elf at the North Pole since he was a baby – but as he grows older, he realises he is actually human! On the advice of Santa, he sets off to find his birth father on the other side of the world. Hilarious misunderstandings ensue as Buddy tries to navigate his way through the busy city of New York.
The Holiday Calendar (2018)
Rated: PG
Abby Sutton, a talented photographer stuck in a job she doesn't like, inherits an antique Advent calendar from her grandparents. After some strange coincidences happen, she discovers it has magical powers – and it's pointing her in the direction of love.
The Polar Express (2004)
Rated: G
When a doubtful young boy boards The Polar Express, a train heading for the North Pole on Christmas Eve, he embarks on the journey of a lifetime. Making new friends along the way, he learns how the magic of Christmas never fades for those who believe.
The Grinch (2018)
Rated: G
The grumpy Grinch plots to ruin Christmas after he grows sick of the endless holiday cheer in the town of Whoville. But after experiencing the kind young Cindy Lou Who's generous holiday spirit, he just might have a change of heart.
The Princess Switch (2018)
Rated: G
A week before Christmas, a busy baker runs into a soon-to-be-princess, and both are shocked to discover they look just like one another. Curious for a glimpse into each other's life, the pair secretly switch lives for two days.
Klaus (2019)
Rated: PG
When a selfish postman comes across an isolated toymaker, they form an unlikely friendship. Joining forces to deliver toys to the children of Smeerensburg, together they bring a sleigh of joy that transforms the cold, dark, sad town forever.
Noelle (2019)
Rated: G
Nick Kringle is next in line to become Santa Claus, but he finds the responsibility too much to handle, and disappears just weeks before Christmas Day. His younger sister Noelle must step in to take over as Santa, search the world to find her brother, and save Christmas.
Home Alone (1990)
Rated: PG
Eight-year-old Kevin is accidentally left home alone when his family rush to make it to the airport in time for their Christmas holiday. He enjoys the freedom until he realises two burglars are about to rob his house – and Kevin must think quickly to stop them on his own.
A Christmas Prince (2017)
Rated: G
Budding journalist Emily is sent overseas to Aldovia to write a story on Prince Richard, who is about to take the throne as king. She goes undercover as a tutor to make sure she gets the inside scoop – but as she become closer with the royal family, her lie gets her into some tricky situations.
Fred Claus (2007)
Rated: PG
After Fred finds himself in some hot water with the law, his saintly brother Nicholas helps him out and brings him to the North Pole to work off his debt by making toys. However, Fred isn't exactly elf material, and his bad attitude leads to disaster. Will Fred clean up his act in time to save Christmas?
The Christmas Chronicles (2018)
Rated: PG
Siblings Kate and Teddy hatch a plan to catch Santa Claus on camera on Christmas Eve, but they never could have imagined the adventure that was to follow. When his sleigh malfunctions, the children must join forces with Santa to make sure all the presents are delivered by morning.
Plus: The Christmas Chronicles 2, sequel to the original, has just come out, giving you a perfect excuse for a movie marathon.
It's a Wonderful Life (1946)
Rated: PG
On Christmas Eve, a helpless George Bailey feels like giving up. When a guardian angel comes to help George, he realises how many hearts he's touched over his life, and just how different his loved ones' lives would be if he was never there.