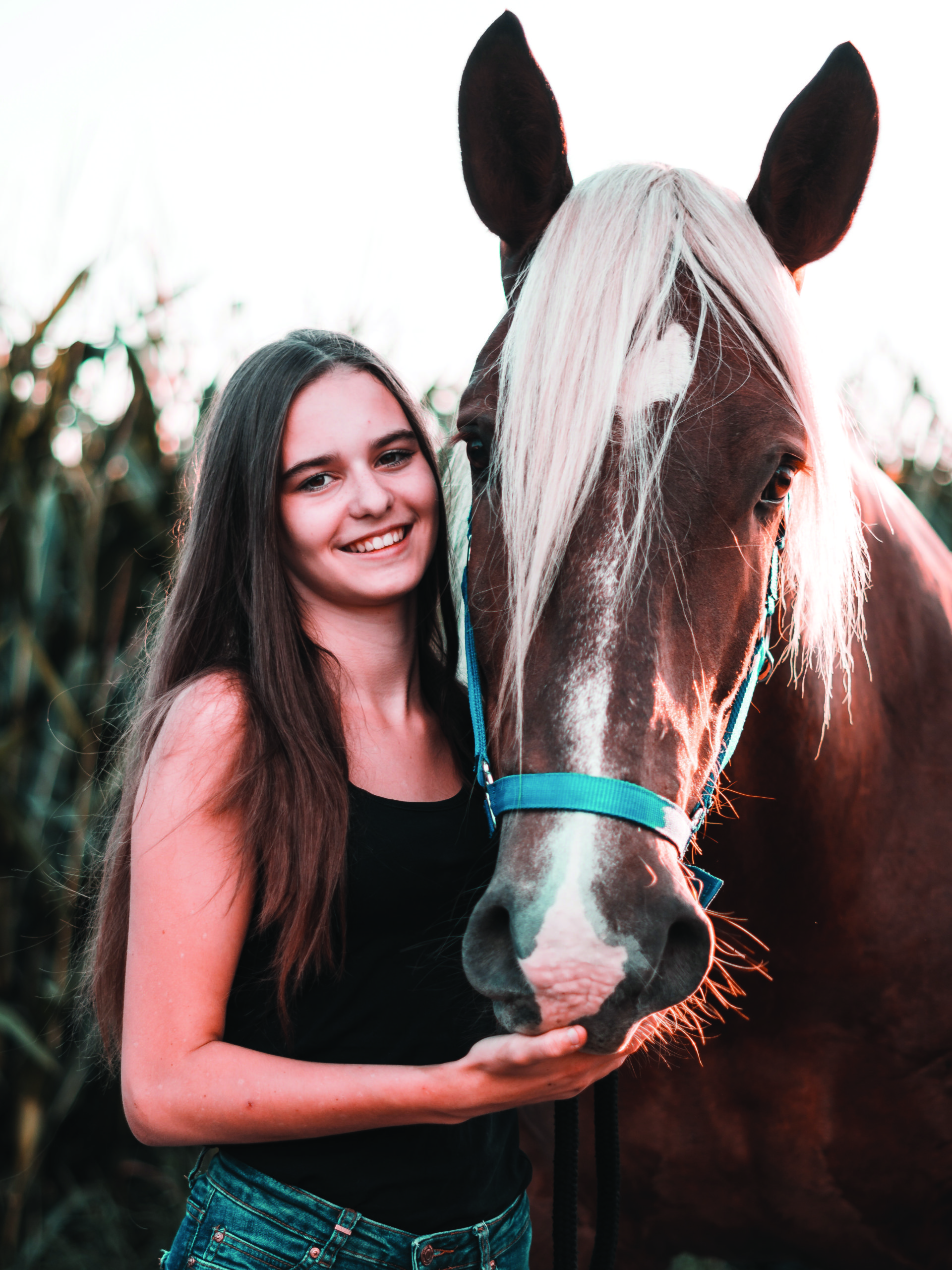 Being able to spend time with these noble, beautiful, and intelligent creatures can be one of life's greatest treats
But if you don't have a horse of your own, there are other ways to ride and care for these magnificent animals that can be equally rewarding, allow you to gain practical knowledge, and give you the best opportunity of all – time with these wonderful beings. Here are a few ideas to explore…
VOLUNTEER AT A SANCTUARY
Every day, horses, ponies, and donkeys are rescued by animal welfare groups. Some of them have been neglected but others are taken into care because their owners can no longer afford to pay for their health needs. There are plenty of horse welfare charities and rescue centres across Australia and around the world that welcome volunteers to help with stable duties, feeding, and pony care, as well as offering opportunities for lots of contact with animals that need extra-special love and attention. Search online for sanctuaries in your area.
HELP AT A LOCAL EQUESTRIAN CENTRE
Are there any riding schools, stables, or trekking centres near you? Call in to see if they're looking for help. Tasks might include stable duties, feeding, cleaning tack and general pony care. In exchange for helping, you might receive discounted lessons or pony rides.
ASSIST AT THE RIDING FOR THE DISABLED ASSOCIATION
The Riding for the Disabled Association (RDA) has been operating for more than 40 years, helping thousands of people of different abilities to gain confidence and enjoyment through riding and being with horses. The RDA relies on voluntary help for grooming and tacking up, leading and sidewalking, as well as stable duties. It's a wonderful way to make a difference. Visit rda.org.au for more information.
HELP A PONY OWNER
Looking after horses is time-consuming and many owners might love the opportunity for a day off . Even if the pony lives in a field with a shelter for part of the year, care and attention is still needed. Perhaps there's someone with a pony (or several) who'd appreciate regular support? Join your local pony club and ask if anyone needs help or place an advert in your local store or equestrian shop (remember to get your guardian's permission first). When you get a response, take an adult with you to meet the owner and discuss what you'll be doing. You might be able to help at a show pony yard and gain riding or showing experience.
HORSE SHARE
If you really want a pony but full ownership is out of the question, a horse share might be a good alternative. This is where a pony owner allows someone else to ride and help out with their animal on a regular basis in return for a financial contribution (this will obviously require permission from a guardian). There are different ways of going about this, but there needs to be a firm agreement and clear understanding of what's involved. It's wise to do a trial run first to ensure you're happy with the situation. Local riding stables will often know about nearby horse-share opportunities.
If there are no clubs or sharing opportunities nearby, why not consider sponsoring an animal instead? Save a Horse Australia (saveahorse.org.au) is one of Australia's largest equine welfare charities, rescuing, rehabilitating, and rehoming neglected and abused horses. The RSPCA (rspca.org.au) and Pony Club (ponyclubaustralia.com.au) also have information about local opportunities.
DID YOU KNOW?
Horses and ponies differ by size. Dating back to ancient times, animals like this were measured by hands, with one hand defined as the breadth of a palm, including the thumb. Today, one hand is standardised at four inches. Ponies are under 14.2 hands and tend to be stockier than horses. However, there's a miniature breed of horse called the Falabella, which is usually no taller than eight hands and is incredibly cute.