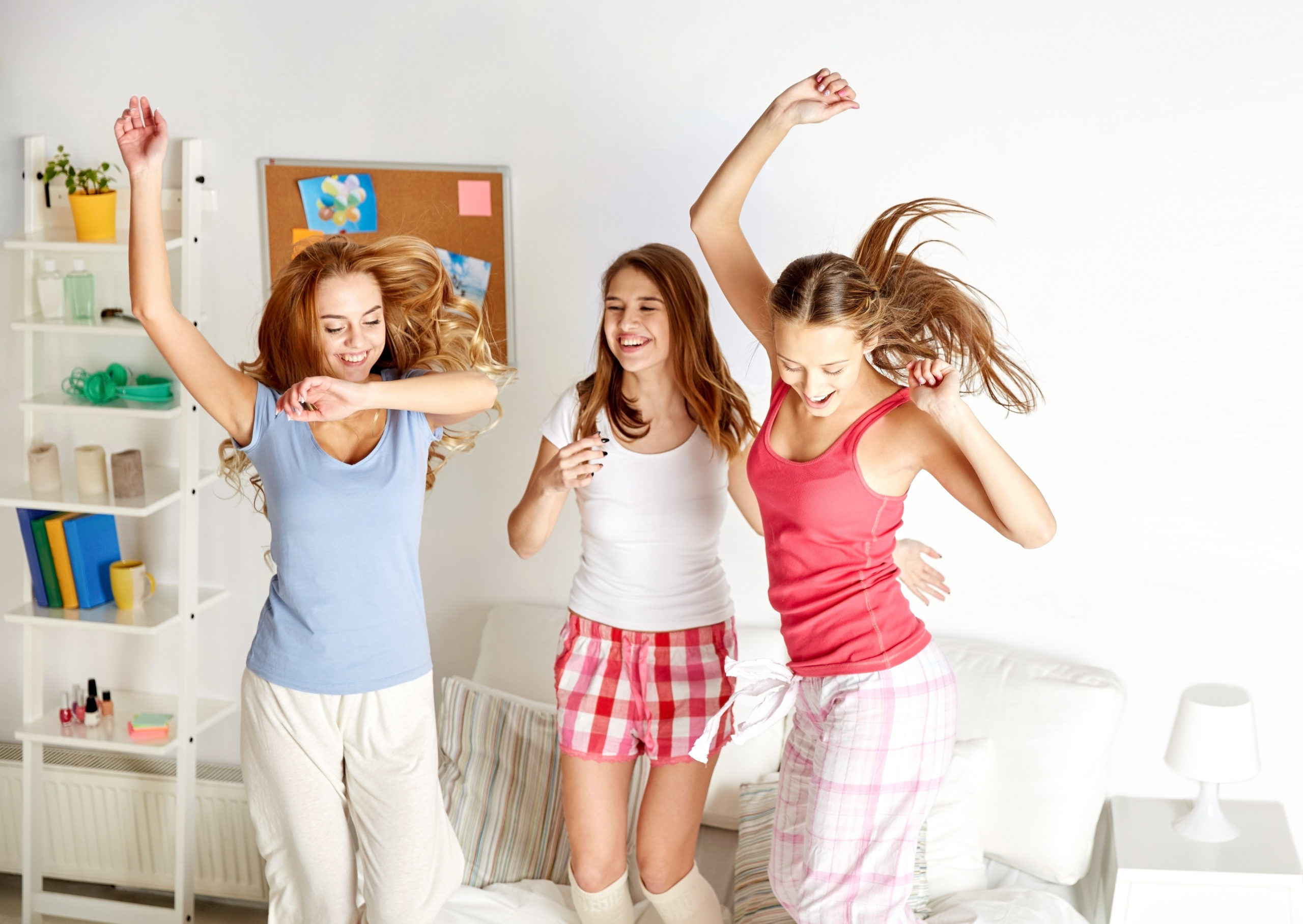 Here at Teen Breathe, we love a nice night in with friends – that opportunity to enjoy some bestie bonding time and the little things. It's dedicated hours set aside to cherish deep and meaningful conversations, good games, yummy food and delish drinks – it might involve singing along to favourite songs, dancing around the room, laughing hard, making up the best (or most extravagant) handshakes and smiling a lot. So, what are you waiting for? Read on and take a moment to learn how absolutely perfect a get-together with your friends could turn out to be.
1 SET A THEME. MAKE YOUR DREAMS A REALITY!
A theme has the power to transform a meet-up into the catch-up of the century. From karaoke nights to spicy Mexican fiestas, there are infinite options to choose from online – just search for 'party themes'. See below for some of Teen Breathe's favourites to ignite your imagination, but pick whichever one tickles your fancy…
2 SIP 'N' SNACK. CREATE THE TREATS YOU WISH EXISTED!
The prospect of organising a feast for your night in can make you feel stressed and slightly anxious, especially if you're low on funds. Keep costs down – and variety high – by asking everyone to bring along an assortment of food and drinks to share. That way, they'll all have something they like to eat and drink. If you have time, you could also contribute tasty home-cooked treats. If you're feeling a little lost for ideas, let your theme lead the way and inspire the shapes, colours, tastes, layout and names within your selection. Top tip – get your food ready the day before, so there's less to think about as you're making your final preparations.
3 LET THE GAMES BEGIN!
As with the food, keep costs down and fun times up by suggesting everyone brings games they'd like to play. Not everyone's into karaoke or Monopoly, but there are plenty of other entertaining games you can play together. And what they bring along needn't be expensive – a pack of cards, Pictionary, charades, a quiz – they're all good.
PYJAMA PARTY Get on your comfiest PJs and truly relax. Remember: you're never too old to build a blanket fort.
FANTASY PARTY Live the fairy tale. Think Disney playlist, sweet treats and colourful outfits. Princess or prince costumes are, of course, entirely optional.
HIPPIES VS HIPSTERS Come prepared to party for peace or completely geek out. The choice is yours.
FOR THE QUEENS Throw a majestic mini-banquet featuring classics like cucumber sandwiches and tea. Happily ever after = a cup of tea and biscuits.
FOR THE SLEEPYHEADS People often bypass the cereals and instead opt to eat fluffy pancakes, toast or bagels in the morning. Why not turn the idea of morning breakfast on its head and host a midnight breakfast? Trade in coffee for homemade lemonade, naturally.
FOR THE BOHO BABES 'Homemade with love' food is the way forward. Why not try your hand at preparing creative salads or rainbow fruit skewers? For decorations, think: glass jars, feathers and twine.