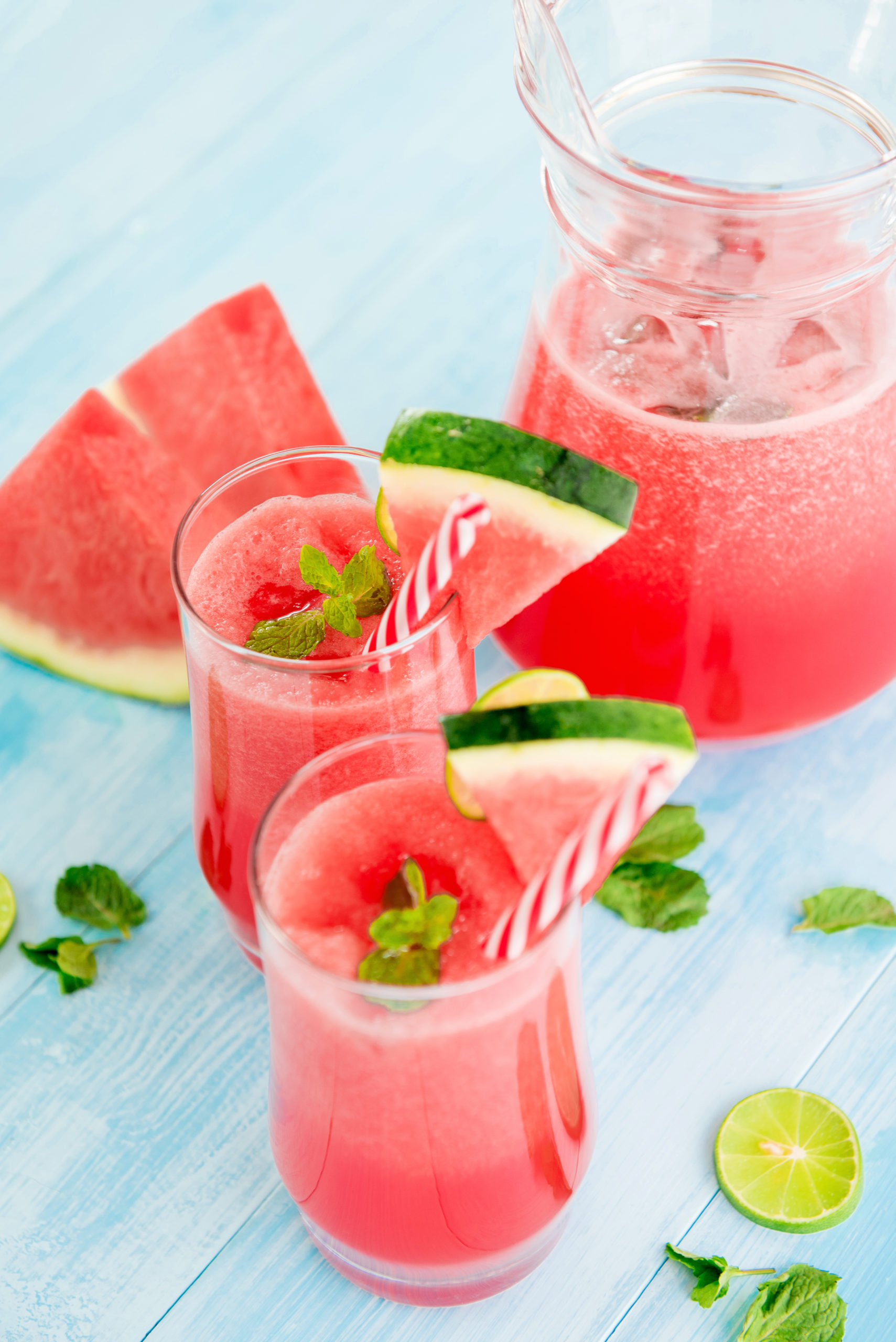 Looking for the perfect summer thirst quencher? Try this delicious fruity drink for a refreshing treat.
WATERMELON SURPRISE
Is there anything more refreshing on a hot summer's day than fresh, chilled watermelon? What about in mocktail form? Loaded with lycopene and vitamin A, watermelon is a nutrient powerhouse that is also incredibly hydrating on these long, warm days. This recipe requires a blender but will be worth the added effort.
SERVES: 2-4
INGREDIENTS
Approx. 1 kg watermelon
1 lime
1 cup mint leaves, plus extra for garnish
Splash of kombucha or sparkling mineral water
Crushed ice
Watermelon slices, for garnish
Mint leaves, for garnish
1 Cut watermelon into medium sized pieces, remove rind.
2 Add watermelon pieces and mint leaves to blender. Blend for 1 minute or until watermelon is smooth and juicy.
3 Strain juice removing any unwanted pulp, seeds or leaves. Put juice aside.
4 Cut lime in half, squeeze juice into a glass.
5 Add crushed ice to glass. Pour in watermelon juice and top with kombucha or mineral water, as desired.
6 Garnish with watermelon pieces and mint leaves.